---
TDmonthly's Book Expert
One Educated Bookworm's Opinion
If you want to know which books to sell in your toy store, find out what the kids have to say. Each month, children's book author Dorothea DePrisco Wang reads new titles to kids and then gives her educated opinion on positioning and sales to

TD

monthly Magazine readers, and rates them with 1 to 5 TDs (for

TD

monthly!), with "5" as the highest rating.

This month, she learned something new every day, spent some time with dark dinos, found secretive animals and more.

Title: The Learning Calendar 2007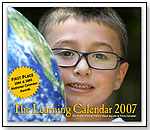 Original Calendar Concept: Laurie Whiting and Claudia Black
Miscellaneous Original Artwork: Mark Carson and Laurie Whiting
Publisher: FAT BRAIN TOYS
Gender: Boys and Girls
Ages: 8 and Up
Price: $11.95



TD

monthly rating:





What It Is: A paperback history-based activity and learning trivia calendar for kids. This 11" x 12-1/5" photographic calendar is packed full of historical trivia.

Why You Should Carry It:
The Learning Calendar is a wonderful idea, and it is rich and informative for kids who love trivia. The research is exceptional ― mixing all kinds of history (e.g., architecture, people, presidents, holidays, art, music and invention). Each bit of trivia (some question-and-answer) is delivered on the appropriate day of the month and paired with either a small photo or illustration. It's a nice gift item.

The cover features a burst that advertises "First Place in the 2004 & 2005 National Calendar Awards; I couldn't find any information about those awards, but if you're carrying calendars in your store, it may be relevant to your business. They could have changed up the month-to-month design, but the focus is really on the day-to-day trivia.

What Kids Think:
Because it is not a book product, I did not read this to a group of kids.

---
Title: Dinosaur Alphabet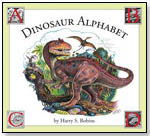 Author and Illustrator: Harry S. Robins
Publisher: NORTH ATLANTIC BOOKS & FROG LTD.
Gender: Boys and Girls
Age: 4 and Up
Price: $18.95



TD

monthly rating:





What It Is: A large picture book that features illustrations and poetic facts about 26 different dinosaurs.

Why You Should Carry It:
If you need another real dinosaur book with real facts, this is a nice one. But be careful, because the title is a touch misleading; it is not an ABC book. It's more like an "ABC dino-dictionary."

I didn't love the art right away — it is dark and somewhat inaccessible to little ones. But this book isn't for little children. I sat with it for a week or so and was drawn to it, but couldn't say why at first. However it was different and I'm always looking for different approaches to popular subjects. I investigated some of the dinosaurs and text and discovered the author's description of each dinosaur was quite accurate, albeit a touch too realistic for 2- to 3-year-olds. In the end, I concluded that for yet another dinosaur title, it is well researched and well executed.

I would not promote this title in your store as an alphabet book because the text and art are not appropriate for toddlers learning their ABCs. But, it's a fine title for dinosaur collectors.

What Kids Think:
Five- to 7-year-olds really enjoyed this book. We had fun trying to pronounce the dinosaur names correctly. Because the author claims to be obsessed with dinosaurs, he probably felt a pronunciation key was not needed, but one would be nice for parents like me!

---
Title: There Was a Coyote Who Swallowed a Flea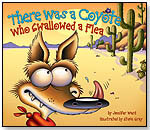 Author: Jennifer Ward
Illustrator: Steve Gray
Publisher: NORTHLAND PRINTING. RISING MOON
Gender: Boys and Girls
Ages: 4 to 8
Price: $15.95



TD

monthly rating:





What It Is: A book about a hungry coyote, and a retelling of the "Old Lady Who Swallowed a Fly" rhyme.

Why You Should Carry It:
"There Was a Coyote" is pretty funny, especially when read aloud. If you have any kind of story-time hour at your store, this title is perfect for a group of giggling 4-year-olds. The art is crazy, just like the story, and the type the designer chose really fits perfectly (and is easy to read). The coyote gets bigger and bigger, and so do the things he eats … first a flea, then a lizard in his gizzard, and then he swallowed a snake that tasted like steak, and so on. The story ends when the coyote swallows the moon: "Is breakfast soon?"

What Kids Think:
For ages 3 to 5, the giggling was uncontrollable!

---
Title: Who's Hiding?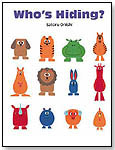 Author and Illustrator: Satoru Onishi
Publisher: KANE/MILLER BOOK PUBLISHERS
Gender: Boys and Girls
Ages: 2 to 6
Price: $14.95



TD

monthly rating:





What It Is: The first American edition of a 1993 Japanese title. It is a hardcover picture book that asks toddlers to find out which animal is "hiding," "crying" or "sleeping."

Why You Should Carry It:
"Who's Hiding" is a new take on an old theme. The illustrations are simple and bright, and illustrator Satoru Onishi brings humor and warmth to this "I Spy" type of picture book. There is an answer key in the back of the book if the parent feels it is needed, but most kids did not require it.

The production on the book itself is nice, the illustrations are clean and it actually takes some time to go through, so it was a nice book to read before bed.

What Kids Think:
This was one of the most fun titles I've read to kids in months. It takes a few minutes for the children to find the animal that is conveying the action in each spread, but they are empowered and have fun discovering each one.

---
Title: New Clothes for New Year's Day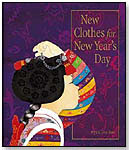 Author and Illustrator: Hyun-Joo Bae
Publisher: KANE/MILLER BOOK PUBLISHERS
Gender: Boys and Girls
Ages: 4 to 8
Retail Price: $15.95



TD

monthly rating:





What It Is: A hardcover picture book from South Korea that features a simple story about a little girl who dresses up to welcome the Chinese New Year.

Why You Should Carry It:
This book is particularly charming and elegantly simple. The young girl starts out in her white robe, and the reader watches as this little girl gets dressed in her finest clothes for the New Year (a crimson skirt, a rainbow-striped jacket, embroidered socks, etc.). The text brings forth a common theme:

Today is New Year's Day
It's a new year, and
It's a new morning.
It's the first day for the beginning of everything.

Hyun-Joo Bae's art is lovely, detailed and sometimes elaborate. As the young girl gets dressed, she conveys the excitement of the New Year and a new beginning. It's a fine book to read aloud for any New Year celebration and a good choice for teachers and parents who want to introduce little ones to Chinese culture.

What Kids Think:
Children aged 3 to 4 focused more on the book as a special occasion dress-up story than as a cultural celebration. Children aged 5 to 9 responded appropriately and thought the pictures were "very pretty."

Writer's Bio:
Dorothea DePrisco Wang is the author of more than 40 books for children. Dorothea has 14 years of experience in the publishing industry, beginning her career with Scholastic Inc. She later became executive vice president and publisher of Intervisual Books Inc., where she created and executed 300 titles. She is best known for her titles published by Piggy Toes Press, such as "Eight Silly Monkeys" and "Who Stole the Cookie From the Cookie Jar?"
Read more articles by this author
THIS BANNER IS AN AD:
---
---