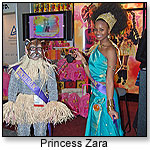 Toy Fair's over ... so now what?

To help you order this year's toys,

TD

monthly Magazine's special Toy Fair 2007 Wrap-up Issue includes articles on the following:

Top-10 Show Favorites

What did other specialty toy retailers like about the show? Anamalz by HaPe (ToyShow), Bananagrams, Rubik's Revolution by Techno Source, Prince Lionheart's (ToyShow) Wheely Bug, Mary's SoftDough by Terrapin Toys (ToyShow), Blue Orange's (ToyDirectory) Bendominos, Zoobies (ToyDirectory), Automoblox (ToyShow) and water construction toys by Aquastruct (ToyShow) and Bridge Street Toys. Click here to read the full article.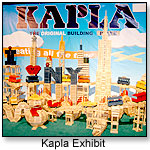 The Videos Have It

Sometimes a picture isn't enough ... especially when the Lennon Sisters are singing the praises of their new KatJan dolls! Even if you went to Toy Fair, there's a good chance you didn't catch every toy. Check out our Toy Fair Videos for highlights on more than 100 new products, from Accoutrements to Zoobies, and hear from the manufacturers themselves on what makes their product the next big thing.

The Newest in New Toys



We've added more than 175 new toys to

TD

monthly's Notable and New Toys since Toy Fair ended. Check back throughout the month as more and more new toys make their way into your favorite categories. Click here to start searching now!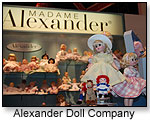 Trend Tracking
For a look at some of the top trends at Toy Fair, click here. See how scientific progress is driving alternative-energy toys, electronic gadgets are continuing to work their way into youngsters' hands, and multicultural offerings are creating new hype in the doll market.


Also, check out the links below for information on popular Toy Fair booths and industry leaders whose accomplishments have earned them the prestigious "Wonder Woman" title:
Stand-out Exhibitors Attract Crowds at Toy Fair


Awards Dinner Honors Wonder Women of Toys


Photos by Julie L. Jones