---
Traditional Blocks and Trains Keep Selling
Melissa & Doug Challenges Competitors' Grain
"Anything Melissa & Doug makes sells like hot cakes; we have to re-order constantly." — Chris Thompson, Shenanigans

Fifty-one retailers nationwide said specialty toy stores are keeping up with the grand tradition of wooden toys, selling blocks, trains, puzzles and games from companies HABA (ToyShow), Learning Curve and others — and watching Melissa & Doug build a solid wooden empire while bumping Thomas the Tank Engine off the tracks.

What's Selling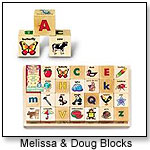 There's little disagreement about today's top brand in wooden toys, as 32 of 51 retailers told

TD

monthly Magazine that Melissa & Doug products are best sellers in their stores.

"It has always been Thomas the Tank, but this year Melissa & Doug has taken over," said Chris Thompson, owner of Shenanigans in Peachtree City, Ga. "Anything Melissa & Doug makes sells like hot cakes; we have to re-order constantly."

Brio trains were named a best seller by three stores.

"They're made by consignment of the king of Sweden," buyer David Correa at Mrs. Tiggy Winkles in Tucson, Ariz., said. "They have a royal heritage."

Royal or not, most retailers agreed that wooden toys do have a sound heritage.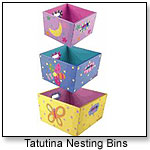 "Standards that have been around forever" define wooden playthings, according to Tom England, owner of Dancing Bear Toys & Gifts in Frederick, Md. His statement is reflective of the 15 retailers who see wooden toys as non-trend-setters — simply traditional.

Brands retailers believe are purchased for aesthetic beauty include Front Porch Classics (ToyShow), Tatutina (ToyDirectory), Holztiger (ToyDirectory) and Maple Landmark (ToyDirectory).

"[Maple Landmark] harvest[s] wood in environmentally friendly ways," Correa said, "and they create toys that are just beautiful."

What's Fading…or Could Be

Small World Toys dollhouses "are slowing, but are still selling," noted Danny Givens, owner of Little Dickens in Lynchburg, Va.

And while Thomas the Tank certainly has competition, eight best-seller mentions indicate that the line is still above and beyond other categorical contenders.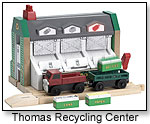 What to Make of It

At least for now, keep taking hints from the big sellers — HABA and Melissa & Doug — and sprinkle in a couple of other brands that seem to stand out from the rest.

Here are some options:







.

AD
---






.

AD
---






.

AD
---






.

AD
---






.

AD
---






.

AD
---






This Figure 8 Set includes a stone bridge, water tower and cargo car along with Thomas, Sir Topham Hatt and more. The assembled set measures 42" by 22". It received an iParenting Media Award and an Oppenheim Toy Portfolio Award.

.

AD
---






.

AD
---






.

AD
---






.

AD
---






.

AD
---






.

AD
---






Ever since its debut in the United States as a tent and carnival game in the 1930s, Bingo has thrilled young and old alike with its festive play and riveting moments of anticipation. Front Porch Classics State Fair Bingo captures all the thrills and excitement of these carnival games of yore. Featuring nostalgic shutter-style bingo cards, a classic metal ball spinner, wooden bingo balls and a solid wood Bingo Board, State Fair Bingo makes this classic pastime today's party game sensation.

.

AD
---
THIS BANNER IS AN AD:
---
---