---
Retailing Tips: Pricing for Profit
Why "Bargains" Don't Always Bolster Business
"Our direct competitors were often pricing below us … [but they] eventually went out of business." — Nick Morolda, Independent Profit & Management

In a Toy Fair Session sponsored by the Toy Industry Association, Nick Morolda of Independent Profit & Management, which provides consultation for independent store owners, and his wife, Kathleen, offered nine tips on how to build and support a successful toy store. The couple owns Cranbury Station Gallery, with locations in Monroe Township and Princeton, N.J.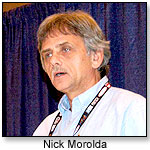 Here's what they had to say:

1. Price Appropriately. Price product to cover your fixed and variable expenses, the salary you want to make and profit. And don't be afraid to consider the value of your inventory. "We had to continually remind ourselves, we are offering the customer a unique product ―a high-value product," Nick said.

2. Know Your Competitors. Regardless of the products they sell, a competitor is any store that vies for the discretionary income of your target customer. Check their prices, and see how yours measure up. But remember your responsibility to price wisely. "Our direct competitors were often pricing below us … [but they] eventually went out of business," Nick said.

3. Order at the Right Time. Know how much product you need, and when you need it. "We made the mistake in the beginning of ordering a lot of product. Vendors would present a great deal, but at a bad time of the month."

4. Stock to Save. "If not managed, stocking damage and theft can really reduce your cash flow and profit," Nick pointed out. When the Moroldas ran into the problem of damaged supply, they changed their inventory location and trained employees on how to handle the stock.

5. Bring in Traffic. Draw customers to your store through an attractive window display, and once they're in, keep them there with interactive toys that keep children engaged and employees that have been trained to explain the toys' values.

6. Build Customer Loyalty. In addition to having offered occasional after-hours appointments for working mothers, the Moroldas have found it beneficial to send a hand-written thank you note for every sale. "I've had very good response on just those personal thank you notes," Kathleen said.

7. Sell During Events. If you're hosting an in-store event, Kathleen advised: Develop a game plan before the event, give all participating employees a specific job, and remember that "someone has to be in charge of closing the sale."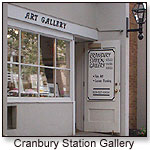 8. Get Involved in Your Community. Tap into your Chamber of Commerce and build networking relationships with groups around town. A product you sell in your store could turn up in a holiday gift basket for a large corporation, Kathleen said, so "don't rule out those local organizations that you may not think would be applicable to the toy industry."

9. Utilize Free Press. Grab opportunities to let your local newspaper know about your involvement within the community and within the toy industry. "You should go right back to your town and write a press release," Kathleen told retailers at Toy Fair. "You were here and your store's going to have the cutting-edge toys."

For Nick and Kathleen's advice on the topic of "Is It Time to Open a Second Location?" click here.

Writer's Bio:
Julie L. Jones has written articles for both newspapers and magazines. Before joining the staff of TDmonthly Magazine, she worked as a communications writer and provided editorial support for a market research company.
Read more articles by this author
THIS BANNER IS AN AD:
---
---