Tools:







Branding Toys: The Promise
How Consistency Builds Trust
Picking up from last month's article, "Branding Toys Isn't a Game," we will now look at one of the 4Ps of branding: the promise — what consumers know they will receive every time they interact with your products. We'll explore how a good promise helps build a core brand that lasts, provide our opinion on a company that has done it well and offer low-cost approaches to strengthening your brand promise.

THE 4Ps: PROMISE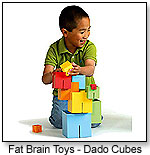 Branding must reflect a consistent customer experience. Every time your customers interact with your products — in a store, through an ad, playing at home — the experience must be the same. What does your company deliver every time a child plays with your construction set? What convinces parents that a product is worth the investment? What excites a child and creates demand? The answer is your brand promise. It's what keeps buyers coming back.

But your brand promise is not for customers only. It's also the reason you and your coworkers get out of bed and come to work each day. What are you striving to do? How does the culture reflect it?

A solid brand promise buys you permission to make a mistake, to expand to new areas and to enter a consumer's home. With the recent onslaught of toy safety issues, earning permission to make a mistake is more valuable than in times past. And if a problem occurs, companies that have a clear track record with customers are allowed more leeway than those that do not.

CASE OF A GOOD PROMISE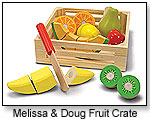 Take, for example, Melissa & Doug, a company with an established brand promise of providing quality and educational toys. This multi-national operation sells to Target and Toys "R" Us, yet appears as a local mom-and-pop outlet with a folksy vibe.

With Melissa & Doug, it feels as if the company wouldn't ask you to give your child a toy they wouldn't give their own. And consistency and delivery of their brand promise has maintained consumer trust in the wake of safety concerns. The
company has an established safety strategy that is communicated to buyers — audit, inspect and test — and is honest and
relatively open when it comes to addressing pitfalls.

PROMISES IN ACTION

So, how do you bring your brand promise from theory to real life without breaking the bank?

Reach Out: Let your brand lovers, a core group of consumers who already know and believe in your story, tell it for you. Invite parents who love your products to share their experiences through a dedicated area on your website. Have them disclose personal stories, submit photos of their children playing, and create a parent-to-parent network around the brand. In the same area, offer educational tips and creative play suggestions that enable families to get the most from your toy.

Look In: Focus on the internal brand promise by building a distinct culture. You will inherently create an organization full of brand ambassadors who, like the parents above, will tell your story for you. Hold town hall meetings to generate input, create fun sales incentive programs, distribute a monthly newsletter, schedule regular down-time events, and create a hiring plan that helps ensure all employees fit the culture.

Expand: Grow your core group of consumers by creating a VIP or frequent-buyer program. Brand the program with a memorable name, icon or logo. Provide participants with a membership card, online club or packaging cut-out. By offering discounts, special promotions or limited-edition products to those who meet purchasing criteria, such programs not only increase the pool of those who understand your brand promise, but encourage buyers to remain brand loyal and offer a long-term public relations angle.

Read more about what Flom has to say about Positioning, Personality [coming shortly] and Perception [coming shortly].
Catalog Request Form

Writer's Bio:
As a managing partner and co-founder of Flag + Company, Beth has branded, defined, re-defined, and marketed organizations of all sizes and sectors. Prior to founding Flag, Beth served as a senior director at The Delve Group, a strategic branding firm focused on the business-to-business sector, and creative director at D2 Creative, where she established a traditional marketing and strategy division within an interactive agency. Read more about her company at www.flagandco.com.
Read more articles by this author
THIS BANNER IS AN AD:
---
---