Uncertainty and Nostalgia Shape 2003 Holiday Preparations
By Shawn Cole
September 2003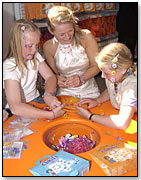 Lego's Click-Its

Take a large helping of economic anxiety, throw in a dash of "age compression" (kids outgrowing toys at an earlier age) and a sprinkle of saturated market, and you've got the makings of the 2003 holiday toy market. After last year's dismal outcome, toy retailers are scrambling to find the right ingredients to make this season a success.

The good news is that one of the largest target markets for this industry, those aged 35-54 with children, showed the most positive shift in anticipated spending patterns. In a survey conducted by NPD in early May of 2003, only 32% planned to spend less in the coming months on discretionary items, compared to 42% in early March. Consumer confidence has been increasing at a steady rate following the end of the war in April, and the US Department of Commerce reports that total retail sales for the first quarter of 2003 are up nearly 4.4% from the same time last year.

Encouraging statistics aside, for a retailer the challenge remains the same: how to get people in the door? With discount chains offering lower prices and wider selections, specialty toy retailers have had to work harder to lure consumers. For stores such as Learning Express (ToyShow), this means offering more vendor sponsored promotions, thus giving kids the chance to get their hands on toys in time to make Santa's list. For others, it may be as simple as finding and stocking products that aren't available at the big department stores, giving a specialty store an edge in selection while allowing it to charge full price rather than compete with the deep discounts offered by Wal-Mart, et al.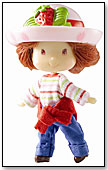 Strawberry Shortcake
Marlece Wasmund, owner of Inside Passage (ToyShow), a specialty toy supplier in Seattle, sees the opposite happening for many retailers. "They are not buying much of anything, and I know they are wary because of lack of business, but it is a self-fulfilling prophecy. If they do not have product on the shelf, they definitely won't make money, and consumers coming into an empty store remember that when they are ready to buy, and that will be the store they will avoid."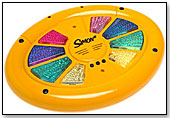 Simon 2
Toy manufacturers are hedging their bets again this year with a continued emphasis on retro toys. Over at Hasbro (ToyShow), My Little Pony is making a comeback, as are Cabbage Patch Kids (exclusive to Toys 'R Us). Celebrating anniversaries in 2003 are the Big Wheels ride-on toys (35th) and one of the first interactive hand-held games, Simon (25th), which will be given a new look by Milton Bradley (ToyShow) and re-released as Simon 2. Not only will these toys enjoy the benefit of proven brand appeal, but also the nostalgia factor as well, with Mom and Dad (hopefully) wanting to share their childhood toys with their own children. Over at Bandai (ToyShow), Strawberry Shortcake is taking her place next to the Mighty Morphin Power Rangers and Gundam Fighters in a bid to be one of the best selling toys of the year.

Castle Bags
With events of the past year on their minds, consumers are returning to what is comfortable, familiar and safe. It's no surprise that while the toy industry as a whole was in a slump last year, sectors such as "arts and crafts" and "games and puzzles" showed gains. Toy makers are looking to the past to rebuild the future of the industry. Hopefully this year, the retailers can give them a hand.
---
---