Board games occupy a unique genre of game play – both adults and children are avid consumers. Yet, in this highly competitive market, it takes more than just a creative idea or interesting game play to be the next Trivial Pursuit.

Game makers are recognizing that drawing audiences from niche markets, and then growing to attract mainstream clientele from there, is one way to grab and keep loyal customers. Thus, board game manufacturers and retailers are watching the trends closely and employing corresponding strategies – from taking advantage of the Texas Hold ´Em phenomenon to layering different concepts over a familiar game to releasing updated versions of classic hits.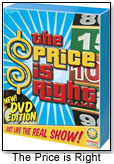 In tune with the market, Endless Games (ToyShow) will introduce a new version of their The Price is Right Game that will incorporate DVD technology. In addition, they are also introducing a line of products with a professional bull riding theme, licensed from Professional Bull Riders (PBR), to take advantage of what Kevin McNulty, vice president of sales at Endless Games, describes as "one of the fastest-growing sports in America." The theme will be assimilated into classic games such as checkers, chess, and Texas Hold ´Em. Games include Bull Spit, PBR Chess, Bullies! Dice Game, 8 Second Madness, and PBR Texas Hold ´Em.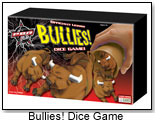 "You can also expect to see more and more licensed properties, particularly computer games," says Daniel Clark, marketing assistant at Fantasy Flight Games. "These licenses will crop up not just in board games but also RPGs [role playing games] where they are already extremely common, and perhaps most particularly in collectible card games. In many ways, these are simply a natural outgrowth of the increasing popularity and cultural significance of video games."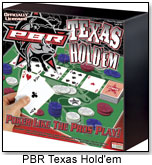 In order to capitalize on this trend, Fantasy Flight Games will be unveiling a wealth of games based on popular video games and fantasy series. These include World of Warcraft: the Board Game, Descent: Journeys into the Dark, and remakes such as Runebound, Arkham Horror, which is based on H.P. Lovecraft´s short story "The Call of Cthulhu," and a new edition of Lord of the Rings: the Confrontation Deluxe Edition.

According to Clark, the new edition of the Lord of the Rings game is "both a re-release of one of our classic games and an entirely new version of that game – and it allows players to freely mix between old and new versions."

Fantasy Flight Games will also release Beowulf, created by renowned game maker Reiner Knizia with art by John Howe. Two new films based on the epic Anglo-Saxon poem are currently in production; one of them has acclaimed actor and heartthrob Gerard Butler in the lead role.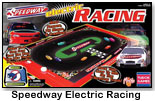 Miggle Toys (ToyDirectory) is also reinventing itself with portable versions of its popular electric games. Along with the portable Tudor Electric Football game, Speedway Portable Electric Auto Racing and Sweepstakes Derby Portable Horse Racing Game have been added to the repertoire. In addition, Miggle Toys promises to occupy even more leisure time with the introduction of an electric soccer game, benefiting from the fact that "soccer is the football of the world, and this gives us total exposure to the total market including the international marketplace," according to Mike Landsman, marketing manager at Miggle Toys.

While many game developers are incorporating new technologies into old games, some game makers disapprove of this route.

Says Frank DiLorenzo, president of R&R Games, "Technology is playing a bigger role in basic elements of games, like DVDs, wireless communications, etc., but that somewhat defeats the purpose of board games. Compelling graphics are a trend that will continue to develop in a good way. The real niche for games are simple elements so they can be played anywhere, whether you are camping, visiting friends or family, or just having an uncomplicated evening of fun."

R&R´s new games, You Must Be An Idiot and Sketchword, are classic clean fun for the whole family, and will be released this summer.

Board games will always have a steady market, but creating a hit is the tricky part. Manufacturers agree that licensing helps to sell more games by providing audiences with a familiar association, but in order to become a classic, a board game actually has to be fun – and that's what these companies have kept in mind.