In related stories, click here to check out TDmonthly´s Top 10 Most Wanted Die-Cast Airplanes,and click here to check out new trends in kites.

While die-cast aircraft cannot soar through the sky in the same way that other flying toys can, they embody the spirit of toy air travel. Please enjoy the following addition to TDmonthly´s flying toys coverage.

Die-cast aircraft models have been around for at least 80 years. While World War II models have ruled this business with an iron fist for many years, modern war birds are finally making their way to the forefront of prized collections.
Martin Robbins, co-owner of online retailer The Flying Mule, says he has noticed two main trends in model airplanes over the last few years. He has seen new collectors pick up the hobby and turn to modern era models, which replicate aircraft used in the Gulf War and the current Iraq War. These vehicles have gained popularity thanks to their ubiquity in both print and television news. He also notes a marked improvement in the manufacturing detail over the last five years – detail so great that "customer response has been huge," he admits.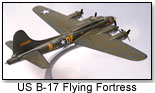 Robbins lists Corgi's (ToyShow) WWII US P-51 Mustangs, British Spitfires and German Messerschmitts, and the larger bombers such as the US B-17 Flying Fortress, as leading sellers. He mentions Dragon Models as an example of a company that has made great advancements and is an up and comer, barking at the heels of Corgi.

"[Dragon Models] tends to be at the very leading edge in terms of detail and features," Robbins says. "Many details need to be viewed through a magnifying glass to be truly appreciated."

Fellow retailer Steven Howland, the owner of Die-cast Airplane, has also noticed an increase in modern aircraft.

"Part of what drives sales of collectible airplane models is a feeling of nostalgia," Howland says. "There is more of that for WWII still. Certainly, the men and women serving in the military now are buying models of the planes they fly and work on. Modern jet fighters and helicopters will continue to grow in importance as these people retire and these planes become a part of their past."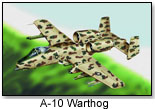 Howland lists the Franklin Mint's A-10 Warthog and Model Power's B-1B Lancer as top-selling aircraft from modern military history, noting their meticulous details as top-selling features.

Corgi, the leader in die-cast models, has also noticed the trend toward modern aircraft. Richard Walker, the company's director of product development and sales, says that at a recent marketing meeting, the company decided to push from their current rate of 10% of their products' base being modern equipment to a target of between 20-25% by 2006.

He sees two areas of great growth potential in this new market. The current trend is going to be toward manned vehicles such as Joint Strikes, F18s and F22s. In the future he sees the possibility of unmanned drone vehicles infiltrating the market. According to Walker, Corgi is looking to provide products to new collectors and to create a greater interest in crafts that are seen on television everyday.

Corgi lists their current WWII best sellers as the P-51 Mustang, B-17 Bomber and the German Messerschmitt. Their most popular models in the modern era are the British Tornado and the F4 Phantom.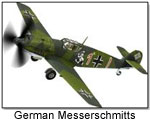 Walker attributes detailing improvements to manufacturers outsourcing to regions with skilled, cheap labor. He admits to a certain amount of competition between manufacturers for the most exact replica and expects the current limits to be pushed even farther.

As the world's power in the air becomes more advanced through technology, so do the tiny replicas which grace the shelves of collectors. Whether it's a newer model or a tried and true veteran, die-cast models are rapidly evolving.