---
Stuff It! How a Simple Machine Changed the Toy Industry
To find out more about Build-A-Bear Workshops, click here.

It took a combination of forced air, white fluff, and imagination to change the teddy bear industry. Why settle for someone else's design? Make your own.

More people than you would think are doing just that. The concept has taken off in various forms by talented people in all areas of the industry. Companies are springing up at the manufacturing, wholesale and retail levels, attracting some customers who wish to get into the stuffing business themselves.



The Early Days



Though there is no official date when the teddy bear stuffing craze began, as early as 1985 Merrilee Woods of the

Basic Brown Bear Co.

in San Francisco noticed what a draw the stuffing process was, and "stumbled on the 'stuff-it-yourself' idea." Her company has set up mini-factories in a few other locations, including the Mall of America in Bloomington, Minn., and the original San Francisco location entertains 65,000 visiting children a year.



The industry has always cultivated a unique brand of entrepreneurs. In 2001, Stanley Block, owner of

Teddy Bear Stuffers

(ToyShow), developed a portable machine suitable for use in a mall kiosk. Block started manufacturing these machines and soon began selling them to retailers looking to start their own teddy bear stuffing store.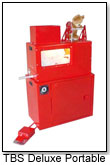 Today, his company has four different models – three Deluxe models and one patent-pending self-service model. The Deluxe Models are meant for in-line stores, mall kiosks or carts, and one model –

The Deluxe Portable Stuffer

– can be transported to private homes for parties or to fairs and carnivals.

Customers choose a bear design and, after inserting the bear into the stuffing machine, step on a foot pedal, activating the air compression system which stuffs the bears.

Block has sold over 500 and expects to sell another 500 to retailers this year, making 70 to 80 machines a month in his 12,000 square foot manufacturing plant in California. Ten to 15 percent of his sales are international.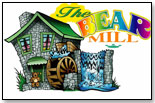 The boom in the bear business has not been noticed by Block alone. Janis Fenton, owner of

The Bear Mill

(ToyShow), which began in 2000 with the design and manufacture of pillow blowing equipment and now manufactures teddy bear stuffing machines, notes that the industry has grown as well.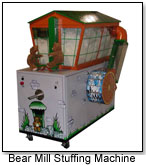 "We have new entrepreneurs contacting us daily with new ideas to apply our concept," Fenton says. "Our international sales are just now taking hold. We have sold our concept to Russia, Germany, Australia, Singapore, Taiwan, England, Spain and Kuwait. In addition, we are now selling on an individual level."

These sales include those made to party planners and entertainers who benefit from the new portable designs available, such as Fenton's

Party Barn

and

Bear Mill

models. "Our customers are the key to our success. It is their knowledge and experience we draw from when introducing new products," Fenton adds.

Block isn't worried about the competition, believing that quality competitors elevate the status of the bear stuffing community in the minds of retailers.



Build-A-Bear's Rise to the Top



Maxine Clark, CEO of

Build-A-Bear Workshop

, had to feel her way around this nascent sub-industry when she began working in it in the late '90s but, like Block and Fenton, has cashed in since. Bear stuffing machines didn´t even exist when she started. "Our first machine was a pillow stuffing machine that was adapted," she says.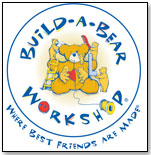 Although she wasn't certain the concept would take off, she was confident a place existed for an interactive toy store to be a national and international business. Today, Build-A-Bear has sold over 26 million stuffed animals worldwide and the company held its initial public offering last November. It is now worth over half a billion dollars.

Clark launched her first store in St. Louis in 1997. By January 2005, she had expanded into 40 states and Canada with 170 stores. In fall 2003, the company opened its first international store in Sheffield, England, followed by others in Japan, Denmark, and Australia the next year.

"We hit a warm fuzzy spot with our guests. The universal appeal of the teddy bear mixed with a fresh and unique concept is just what the customer was looking for," Clark stated in a 2003 interview with TDmonthly. "The landlords recognize a hit when they see one, and they worked aggressively with us to expand the concept quickly but without losing its special appeal. In order for anything to be successful it takes the work of many people. Ideas are a dime a dozen, but the implementation is something else. Impeccable implementation and attention to details is required to be successful in today´s world."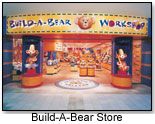 In November 2004, the company opened two

friends 2B made

stores in Pittsburgh and Columbus, Ohio and will open three new stores this year – in New York City, at the Mall of America, and in the St. Louis Galleria. Similar to the original Build-A-Bear Workshop, dolls are the focus in this hands-on experience. Friends 2B made won first prize in the Exterior-In-Line Store category of Chain Store Age´s 2004 Retail Store of the Year design competition.

Additionally, as a licensee of major league baseball, the company has expanded to include "make your own major league baseball mascot stores." The first store opened last year at the Citizens Bank Park, home of the Philadelphia Phillies, where fans can "Make Your Own Phillie Phanatic." Two additional stores – one in Cincinnati ("Make Your Own Gapper") and one in Cleveland ("Make Your Own Slider") – will open in 2004, with more ballpark stores currently in development.



Where Bears Are Born



Other creative entrepreneurs are bringing teddy bear stuffing to new heights and delighting children in the process.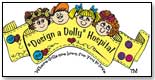 Design a Dolly Hospital (ToyShow) is a chain of shops founded by Lloyd and Laura Treibitz. With a 20-year background in children's retail, the couple opened its first retail outlet featuring children's clothing, toys, and parties in 1994, adding Design a Dolly and doll making in 2000.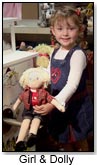 "Our store features a talking tree who tells our guests to journey through the enchanted forest to visit the magical doll maker named Ferntilda, [at whose home] you can choose a doll to make," says owner Lloyd Treibitz. "Fiber optic lights twinkle around Ferntilda when you enter her cottage. The journey takes you to the Design a Dolly Hospital where your doll can be born. We have storks that fly on the ceiling and an incubator with preemie dollies that really move."

They doubled their product line this year and signed up several new locations, in addition to joining the prestigious

Learning Express

toy chain. "These stores will be our best work yet! They will be so magical that it will be like having a little piece of Disneyland right in your own backyard!" Lloyd notes.
THIS BANNER IS AN AD:
---
---