Rapper 50 Cent offers his image and voice to 50 Cent: Bulletproof, a shooter game scheduled for release in November.

 "Kids now would rather have their music played in a video game than on the radio," complained Billy Bob Thornton, actor and musical old-schooler on Jonesy's Jukebox, a popular Los Angeles-based radio show. And guess what? He's right. Today, according to ASCAP (American Society of Composers, Authors and Publishers), the fastest rising market for royalties in the music business is licensing "name" stars' songs to the hottest new video games. TDmonthly Magazine looks at this trend and what it means to retailers.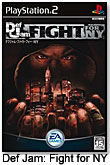 Busta Rhymes, Ice-T, LL Cool J, Outkast … all-star hip-hop CD? Nope, they're just a few of the players on Def Jam: Fight For NY, one of the latest wrestling video games from Electronic Arts, the world´s largest video game publisher. And that's not the only company that's doing it. Starting with the huge success of Grand Theft Auto by Rockstar Games, this trend has taken off like a rocket. Once the landscape for outcast geek musicians, video games have come of licensing age and are going after the big fish. 
In fact, Electronic Arts recently teamed up with Cherry Lane Music Publishing to create Next Level Music LLC, a music publishing company that will sign established as well as emerging new artists, acquire publishing catalogs, produce original music and further develop EA's rich catalogue of music. With this move, the Black Eyed Peas, Elvis Presley, John Denver and Papa Roach and others all become EA artists via Cherry Lane, and will end up right in a video game.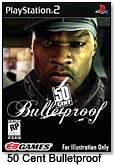 "It´s a trend," Bruno Bonnell, Atari´s chairman and creative director, told TDmonthly. In fact, the celebrities are going directly to the games makers with ideas of their own. Rapper 50 Cent offers his image and voice to 50 Cent: Bulletproof, a shooter game scheduled for release in November. The project was brought to Vivendi Universal Games by 50 and Jimmy Iovine, cofounder of Interscope Records. That's straight from the horse's mouth.
What does that all mean to retailers?
Cross-promotion bonanza. All the products 50 Cent designs or endorses — G-Unit clothing, Reebok sneakers, Glaceau Vitaminwater — appear in Bulletproof. So when a kid goes in to buy some shoes, he's thinking: buy the game, too. And the next one, and the next. Phil O´Neil, president of Vivendi Universal Games, hopes that the 50 Cent brand becomes a "sustainable franchise brand for us."
And don't forget the music's potential to sell the game itself. "Games are enormously competitive now," said Andre Emerson, the executive producer of Bulletproof and a 10-year veteran of the industry. "You walk into any game store, and there´s a sea of titles on the wall. You look at it like, ´What should I buy? What´s cool? What´s hot?´" Music helps make that decision.
Toys "R" Us sometimes plays the "soundtrack" from their games in their video department to attract buyers. "It gets people movin'," said assistant manager Terry Fleischer, "And they're curious when they hear it's from a game. Then they go try the game."
Top-10 music in Top-10 games: that's the future, and it's here now. Soon, Mariah Carey and U2 will be premiering songs in games, and then … who needs a radio? Just get the game.