"For a small company with limited resources, negotiate a no- or low-advance so you can put that money into the product and marketing costs." —Jeff Walker, The Thinking Cap Company
One of the owners of The Thinking Cap Company, a former licensing business, Jeff Walker is now a prominent consultant in Hollywood with a marketing company that specializes in science fiction films.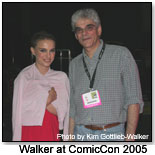 In his own words, Walker describes his diverse career creating and promoting products licensed from such classics as "Alien," "Back to the Future" and "The Matrix."
Thinking Cap´s concept was fairly simple — we resisted just slapping a logo or star´s photo on something and usually managed to hide the copyright or film title on our products. We were appealing to fans that wanted an artifact of the alternate reality created in a given film. They didn´t want to be a walking billboard.

It was while covering the making of "Alien" for Rolling Stone that I noticed the very cool Nostromo crew cap and the intricate designs of the crew´s insignias and thought replicas would be appealing to the science fiction fan market. I approached the head of publicity of Fox, and he arranged a meeting that led to us securing the license to reproduce and market the Nostromo cap as well as all the other insignias and T-shirts from "Alien."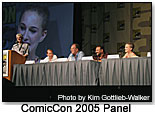 Many of my ideas about niche marketing came out of my experiences as the head of publicity for Island Records in the mid-'70s. We were introducing Bob Marley and reggae to America and essentially had to create an entirely new market.
My first campaigns were for The Ladd Company and included Ridley Scott´s "Blade Runner." In 1989, our campaign to win over an initially hostile fan audience helped result in the record-breaking box office performance of Tim Burton´s "Batman." Other campaigns we´ve contributed to include key genre films of the last 20 years, such as the "Back to the Future" trilogy, "Terminator 2," "Jurassic Park," "Men in Black," "The Blair Witch Project" and "The Matrix."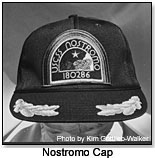 Although I don´t act as a licensee anymore, I still recommend the same promotional giveaways for our campaigns. Any expertise I might have would relate most to high quality, unusual items that probably have a limited market. These are the very kinds of merchandise the fans love most and that help keep properties alive in between films or new series. But they are worth far more to the property in question as a marketing-publicity asset than they are as a royalty bonanza for the licensor. For a small company with limited resources, negotiate a no- or low-advance so you can put that money into the product and marketing costs, even if it means paying a slightly higher royalty from the first unit sold.
I´ve worked on cult films and TV shows, sleepers and blockbusters, considered hits on their own terms. I´ve seen many predictable train wrecks. All you can do in these cases is target the audiences most likely to give it a shot anyway. You can actually have a very successful item even if the movie is not a hit in the traditional sense.
Nothing makes marketing easier than a good product. Staples like science fiction, horror, superheroes and animation have never really gone away, even though they always seem to be making a comeback. These genres are kept alive and prospering in between both blockbusters and cult hits by the most devoted, educated, influential and affluent fan bases imaginable.