---
All About She
Lifestyle Products Grab Tweens' Attention
Tween girls are notoriously hard to please … at least when they're in a toy store. But a few companies are flourishing with 8 to 12 year olds by creating products that help the girls define themselves. Jewelry craft kits, room décor and personal journals are just a few of the items that tweens long for and these companies supply. This month, a few unique toy makers talked with TDmonthly Magazine about why their products have won the hearts of girls who've turned their backs on toys.
TDmonthly Magazine: What makes your products stand out from other companies who are trying to reach the same market?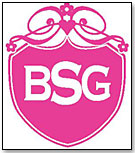 Pam Esty, creative director for Beacon Street Girls (ToyShow): We spend a lot of time working with tween girls, finding out what they like and don't like. Tween girls love sleepovers, things that are soft and that sparkle, and they are drawn to words and sayings on products. They are really drawn to our velvet overnight bag with "sleepover" written in rhinestones. We are careful to design products for girls that are sized for their needs and have that extra element of fun that tween girls love.
Lisa Orman, publicist for The Bead Shop (ToyShow): The Bead Shop owners travel around the world, going to fashion shows to get ideas for their company. The styles that we'll be seeing a year from now are what the owners are incorporating into their make-your-own kits today. Tweens really respond to that because they´re so fashion conscious.

Amanda Boyd, marketing specialist for Avalanche Publishing: We're very proud that we offer a quality product at a competitive price. We put together focus groups of tween girls to find out what they like. Also, many of our designers have children of that age.
TDmonthly: What are you excited about for Christmas 2005?
Esty (Beacon Street): Our best seller for Christmas is probably our black velvet line, including our "Sleepover" bag. Girls really enjoy the Beacon Street Girls book series. They love the Beacon Street Girls mascot, the Marty plush, and his favorite toy, Happy Lucky Thingy pillow and the smaller Happy Lucky Thingy reversible door pillow.

Orman (The Bead Shop): Retailers have been re-ordering The Fashion Angels Fashion Design Sketch Book for the holidays. Another thing we expect to do great is the Sparkle Beads New Vintage Pins Kit. Heart-to-Heart necklaces are selling like crazy. And a great stocking stuffer will be the Fashion Angels MODifiable Markers.

Boyd (Avalanche Publishing): We just added some pieces to our overall collection with a travel journal, other journals and some new memo pads.

TDmonthly: What do you have coming up for 2006?

Esty (Beacon Street): In 2006, we will be expanding our pillow line. They do very well for us, as does our velvet bag line. We have some new colors coming up in January, including baby pink. We'll also be releasing four new novels during 2006.

Orman (The Bead Shop): (Just last month), The Bead Shop was acquired by Small World Toys, which will allow us greater back-end efficiency, freeing up the owners to do their creative best. We're very excited to be coming out with more than 100 products, including Make Your Own Skirt — which is a wraparound muslin skirt printed with the Eiffel Tower — and a ring kit using wire, seed beads and sequins. Everyone's going nuts over them.

Boyd (Avalanche Publishing): For next year, we're updating the look of the Miss Adventures line. Since Miss Adventures has such as strong following, we'll still have products that feature her character. Other products, however, will focus on sketches and geometric shapes. We anticipate that pinks will still be hot next year. We're also going to be using a lot of turquoise.

Here are some of the products that these companies say tweens adore:









Marty's most prized possession comes to life in this "Happy Lucky" collection. The Happy Lucky Thingy pillow is made of soft velvet and is reversible. It´s big enough to sleep on or just squeeze on cold winter nights. There is also a smaller reversible door pillow for $12.

.

AD
---






Beacon Street Girls Books Series is a friendship-adventure series that engages girls 9 to 13 with real-girl characters, contemporary themes and age-appropriate storylines. Upbeat messages and positive role models help to foster reader self-esteem. Five main characters — Avery, Charlotte, Katani, Maeve and Isabel — and a host of lively secondary characters, form a vibrant community of middle-school kids, teachers, families, friends and neighbors. The series is based in Brookline, a multicultural town adjacent to Boston.

.

AD
---






The Fashion Angels Fashion Design Sketch Book is a portfolio that closes with a snap and is filled with a "croqui" sketch pad, tiny colored pencils and eraser, an assortment of small colored markers, and a Style Guide designed by "the pros." The sketch pad comes with a preprinted design of a Fashion Angel's body outline and full-color cartoon face. Kids can then use the markers to clothe the sketch. There's a column on the right side for kids to add the date, title of the designer, their name, which character they're deisgning for, which fabrics should be used, specs and notes. The Style Guide flip book gives them ideas for sleeve and neckline styles, various skirt shapes, and other style pointers they can use to make their creations.

.

AD
---






.

AD
---






Express yourself in style … The Fashion Angels now have more ways to do so, like the Super Stackable Gel Pens which come with six fluorescent colors that all stack. The MODifiable Markers are cute mini markers with a twist. You can draw one color, then "MODify" with the color-changer marker. The Stylin' Sticky Notes are the cutest sticky notes you've ever seen! Need more? Why not check out the Glamagrams, a fun and glamorous way to keep in touch, each tablet comes with 25 fold & mail Glamagrams, two sheets of stickers and an ultra glam pen!

.

AD
---






A fun-loving lady can take her own sweet time writing in this fabulous blank journal. Book-bound with wrap-around ribbon snap closure and ribbon bookmark with stylish handbag charm. The 160 lined pages allow for unlimited creativity and expression and are 6" w x 9-3/8" h.

.

AD
---






This is really two books in one, as the dual-cover design lets kids use one journal for good days and one for bad days. The On Stuff I Love section is for writing about all the pleasant experiences, while the On Stuff That Bugs section is for healthy "ranting." It´s a safe way for kids to vent their emotions, whether they´re feeling good or not.

.

AD
---






The address book for the girl on the go, or a "little pink book," if you will. The book contains sections for quick reference, addresses/phone numbers, restaurants, and birthdays, all on stylish pastel pages of course. The address/phone number section is also tabbed alphabetically for super quick lookups.

.

AD
---
THIS BANNER IS AN AD:
---
---