---
How to Get Kids to Talk Up Your Toys
Get Kids Talking About You Online Now
Social networking is usurping print reviews and word of mouth for what is hot and not with today's tweens and teens. But if you're not a teen-something, how do you crack that market?



TD

monthly Magazine talked to movers, shakers and researchers in the burgeoning social networking realm to try and find out how to get tweens and teens to buy your products.

Give Them Samples: Sending a celebrity your product used to be the way to go, but now — with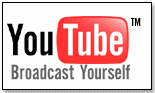 YouTube and Myspace (among others) meteorically influencing today's teens and tweens — companies are giving away products to bloggers and sites to effect influence.

"We found that we could reach more kids and let them 'be the judge'," explained Rachel Dabbney, marketing manager for the U.S. branch of Xing Tao Jewelry. "But teens and tweens will "tell it like it is" if a product isn't up to spec … free sample, or not."

(While "Snakes on a Plane" was "made" prior to release by online word of mouth, the reviews from those same sites have all but sunk the movie.)

Advergame the Brand: Advergaming has been coined for those online games that feature the company brand in them: Ronald McDonald, Barbie and Miss O all have brand-coupled gaming on their sites. According to the Nielsen/NetRatings, 64 percent of onlining kids spend at least 30 minutes playing Web games.

Elizabeth S. Moore, of the department of marketing at the University of Notre Dame, told TDmonthly, "While a television ad may capture a child's attention for 30 seconds, youngsters may spend some 25 minutes at a gaming site."

Just this August, Viewpoint Corporation, a leading Internet marketing technology company, introduced the Unicast Advergaming Product, which allows marketers to connect with customers through the creation of custom-branded online games.

Entertain Them: According to Debra Aho Williamson, senior analyst for eMarketer: "A strong viral ad concept, such as a video planted on YouTube that teens can view and share with others, can be very powerful. New brands seeking buzz can quickly achieve it with a smartly executed online word-of-mouth campaign."



Join Up: Everyone from Jessica Simpson and her "Taste" brand of cosmetics to the Marines are on Myspace. But just joining up doesn't make you "cool."

To Susanna Stern, Ph.D., assistant professor of communications at the University of San Diego, one of the most important factors in attracting teens to a Web site is making them feel respected. "If you take teens seriously," Stern said, "they'll take you seriously."

Or Just "Listen": Even if you don't take the "plunge" by participating, just joining a social network is a good way to take the pulse of what's going on.

"These sites are a goldmine for teen marketers; they're even better than magazines, which include kids' comments, but never on the grand and unedited scale found on these Web sites," said Matthew C. Diamond, CEO and chairman of Alloy (under the banner of Alloy Media + Marketing — AM+M — Alloy is a recognized pioneer in nontraditional marketing).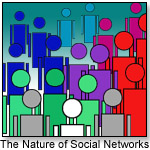 But Get in the Game: "Teenagers have been influenced by their peers for as long as there have been teenagers," concluded Williamson. "The 'one-to-one-to-many' nature of social networking gives marketers a way to reach influencers and then make them a part of the brand, spreading the brand message to their friends on behalf of the marketer. That can be extremely powerful."
Writer's Bio:
Mark Zaslove is an entertainment industry veteran in developing content (writing, directing and producing television and feature films) for the major studios, including Disney, Universal and Warner Bros. A two-time Emmy Award winner for writing and recipient of the Humanitas Prize (for writing uplifting human values in television and movies), Mark is also Head of Content Development for Nice Entertainment.
Read more articles by this author
THIS BANNER IS AN AD:
---
---