Please CLICK HERE for

TD

monthly's Holiday Gift Guide.


Find the Best Toy ... Where You Are


Nobody wants to give a boring toy. But that's probably what you'll get if you go to the same store to buy your bread, toilet paper and toys!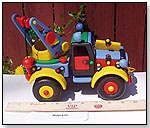 So after you've cleaned out your favorite specialty toy store, don't waste gas searching for the next gifts on your list: Stay where you are and click on TDmonthly Magazine's easy-to-use Holiday Gift Guide.
The Holiday Gift Guide is filled with hot new holiday toys from well-loved manufacturers such as the Alexander Doll Company (Gift Guide), and companies with toys so new that you'll be first one on your block who's ever seen them.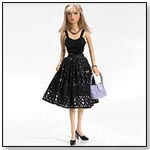 TDmonthly's Holiday Gift Guide has amazing gift ideas, from educational DVDs for babies to Automoblox's (Gift Guide) transmutable wooden cars, to toy stuffing machines for the grownups on your list who are itching to start a new business.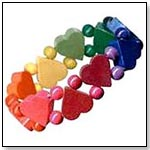 You'll even find great fashion-related gifts from the Fashion Angels (Gift Guide) for those hard-to-please tween girls!
So give the car a rest. TDmonthly's Holiday Gift Guide will drive you to the best toys and gifts for everyone on your holiday list. All you have to do is lift a finger...

And CLICK HERE to go to TDmonthly's Holiday Gift Guide, filled with new toys for the holidays.


Writer's Bio:
ALISON MAREK is an award-winning writer, director and cartoonist whose work has been published by Fairchild Publications and DC Comics (Piranha Press), broadcast on Showtime and other cable networks, and viewed worldwide in film festivals. See her short films and print work on www.alisonmarek.com. Watch her nefarious villains in the web series www.MuggsMovers.com. Get inspired by her cartoons "Daily ARFFirmations to Unleash Your Inner Fido" at www.ARFFirmations.com. Phew! And then ...
Read more articles by this author