---
Retailing Tips: TDmonthly's Top Tips
How to Keep Your Store Tip-Top
"It's a matter of finding out why one product is so much better than another." — Anne Yates, eLearningtoys.com

Every month, specialty retailers and industry experts share their problem-solving techniques with TDmonthly Magazine. Here are 10 of their top recommendations, along with links to the full articles:

Find Outrageous Toys... Greg Bonner, 20-year owner of Little Rock, Ark.'s Heights Toy Center, got fed up with Toy Fair fare: "Forget the industry! I'm going to find something different." He snatched up kid-sized luggage and luxurious room décor that gets tweens swooning and their parents buying.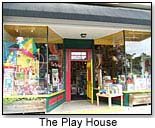 Analyze Them... Anne Yates, co-owner of eLearningtoys.com, spots diamonds by comparing similar products: "It's a matter of finding out why one product is so much better than another." Frank Armbruster, of Colorado Bootstrap Inc., has even worked out a mathematical equation to determine which toys will succeed.

Get Involved With the Community... Valerie Pontbriand, owner of Four Eyes Joke Shop in Southbridge, Mass., awarded prizes for town-improvement plans. The Build-A-Bear Workshop retail chain offers an online kit for kids who want to use their products to raise money for charity.

Get the Community Involved With You... Trish Garlock, owner of The Treasured Child in La Grange, Ky., lets customers borrow before buying. Find out what educators need, then show them the right toy, advised Susie Waterstreet, director of marketing for Tree Top Kids Inc. The Wooden Horse in Los Gatos, Calif., gave gift certificates to students who didn't watch TV for a week.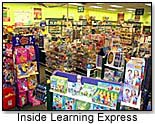 Keep an Eye on the Prize... Minimize thievery by lowering the height of cash register displays and maintaining clear sightlines from the cashier to the sales floor. Use mirrors and bright lighting to keep back corners in view, and keep someone on the sales floor.

But Let the People Play... Studies show that the longer customers stay in a store, the more likely they are to buy.… Also consider creating "Demo Days," when customers can purchase display pieces at a discount.

Become Your Competitor's "Best Friend"... Sign up for a membership on competitors' Web sites, so you'll be alerted to special promotions, sales and events. "You'll know what they're doing," advised customer diversity expert Rich Kizer.

Make Events Eventful... Hire a celebrity. ... Local heroes can be big draws, too. At the Playhouse Toy Store in Durham, N.C., Donna Fredrick gets reps to send her samples, stickers, posters and promotional items. At the Children's Store in Boise, Idaho, owner Jeanne McCullough turned kids into archaeologists-for-the-day by bringing in 55-million-year-old fish fossils encased in stones from a local riverbed.

And Employees Indispensable... Sharon DiMinico, founder of Learning Express, gave all employees buying responsibilities: "They felt more included in the business." Toni Pohle, co-owner of The Wizard's Chest in Denver, Colo., hires workers who are already involved in her business: "the kids who've been hanging out in the store for years."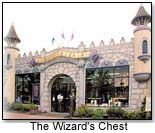 But More Than Anything, Spread the Word...
Michael Gorey, a Los Angeles-based creative director/consultant and professor at Art Center College of Design, recommends direct mail, newsletters for existing customers, and tracking customer purchases. Charitable and community events are another way to build buzz (see above).

Sharing information and building a community strengthens the specialty toy industry for all. If you have a tip that doesn't appear here, feel free to share it on our Forums, where retailers can get together to vent, warn, advise and learn.

Writer's Bio:
ALISON MAREK is an award-winning writer, director and cartoonist whose work has been published by Fairchild Publications and DC Comics (Piranha Press), broadcast on Showtime and other cable networks, and viewed worldwide in film festivals. See her short films and print work on www.alisonmarek.com. Watch her nefarious villains in the web series www.MuggsMovers.com. Get inspired by her cartoons "Daily ARFFirmations to Unleash Your Inner Fido" at www.ARFFirmations.com. Phew! And then ...
Read more articles by this author
THIS BANNER IS AN AD:
---
---