---
The Tough Days of Toy Testing
How My Homeschooled Kids Learned the Business of Play
"I've noticed a big change in their lists of requested toys, and in the toys they choose to give their friends for birthdays. ."

"Mommy! I want this toy!" We've all heard this one. Very annoying if repeated ad nauseum in the store. Most annoying if it's for a toy that seemingly has no educational value. Homeschoolers want our kids to want to be educated. We want them to think that learning is FUN!

But the truth is, homeschooled kids are just like public-schooled kids: They want to play. Since I (mostly) like my children, I want them to have fun, too. But my dark side wants them to learn while they play. So when TDmonthly Magazine offered my children and me the opportunity to become Toy Testers, we eagerly accepted.

Toy testing is initially fun. You get a toy or kit in the mail, and then observe the children playing with it. You make notes and return the forms.

But the first month, we received six toys and forms that were to be filled out and returned for each toy within three days, so it was — ditch everything — on our plates for two days while the children played. And played. And played.

Actual comments heard in our house during that time:

Day 1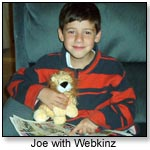 "I love being a toy tester! This is such a fun game!" "I'm glad you are enjoying it, sweetie. I'll write that down." "Can I do this one now?" "No, you have to finish that one first." "I'm done with it." "No, you have to do more than one experiment before we can assess it." "(Sigh) Okay."

"Um, I'm done with this one now. Can I go read?" "Yes, as soon as we fill out the forms, that's it for today." "Do I have to?" "Well, I'll write down what you say, and after breakfast tomorrow, we need to try this one next." "Okay, Mom."

Day 2
"But I don't wanna do that now. I want to finish this book I'm reading." "Okay, we'll wait just a bit. But we have to do this one before lunch, so we can do the next one after lunch."

After lunch: "But I don't wanna play that one! I wanna go out and play ball!" "Well, if you want to be a toy tester, you need to meet the deadlines. And we have to finish this round of toys by bedtime tonight, so I can send in the forms before morning." "(Sigh) Okay."

After supper: — Silence — "Get in here and play with these toys right NOW!" "But Mommy, I don't want to play right now!" Enter MommyGuilt.

Seriously, participating in the toy testing has been both fun and educational. We've learned how to think about toys analytically, considering not just, "Is this fun right now?" but also, "What makes it fun? How it can be fun later, too?" and "How could this toy be improved?"

I have learned to observe how my children play … with toys and with each other.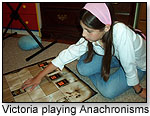 My children are paying more attention, too, to what they're playing as well as to how they're playing. I've watched them change their play after realizing how to improve a game. I've noticed a big change in their lists of requested toys, and in the toys they choose to give their friends for birthdays. That's not to say that they only want to give toys and kits they have tested … not at all.

But they are making decisions based on more than glitzy packaging and slick advertising. Their usage of a toy or kit is no longer limited to what the manufacturer states on the box. They are choosing toys based on how they can envision their play, ignoring advertising hype and thinking outside of that box.

And that is a great education in itself.

Here are some of the toys my kids evaluated: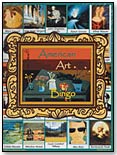 For 2 to 6 players, this game is based on the traditional Bingo format but substitutes famous pieces of American artwork for numbers. The caller will remove a card from the stack, and players have to match the painting on that card with the spaces on their own card. The first player to connect a row calls out "Palette!" and is declared the winner.

ToyDirectory Product ID#: 4780

(added 9/23/2005)

.

AD
---






This tiny doggie is a computer whiz. Not only is he a cute plush toy, but he also lives online. Kids can access his online persona with a special code on his hangtag. They can even build a special room just for him, with points gained from answering trivia questions at the Webkinz website. The Canadian Toy Testing Council, the leading authority on toys in Canada, has recognized Webkinz pets with its top 3-Star rating. Webkinz won the iParenting Media Award, Outstanding Products of 2006.
— When asked about the biggest surprise hit of 2006, Lisa Mitchell of Peacock Feathers in Needham, Mass., replied, "The Webkinz. They're the next big craze." "The way Webkinz has continued has definitely been a surprise," added Rich Gordon, owner of Learning Express in Exton, Pa.
— In store, Webkinz is also the best-selling plush toy, Laura Brauer, owner of Cloud Nine Toys in Sudbury, Mass., and Nancy Streeter, owner of Eureka Toys in Newburyport, Mass., agreed in September.
— Susan McVeigh, communications manager at Ganz, excitedly told TDmonthly that there were more than 1,000,000 pets registered on the site as of early August 2006, and by October "KinzPost ...was used to send more than 1,000,000 gifts and messages."

ToyDirectory Product ID#: 8721

(added 7/25/2006)

.

AD
---






The first Anachronism set introduces some of the greatest Japanese, Norse, Greek and Roman warriors, and the weapons, armor and other cards to support them. With every pack historically accurate and ready to play right out of the pack, you can clash steel with your friends right away. You can also mix and match cultures. Find the right match to slay your foes and emerge victorious. Anachronism takes learning to new heights. Students develop skills as they interact in this lightning-fast card game using historical figures from the great cultures of the world.

ToyDirectory Product ID#: 7619

(added 4/20/2006)

.

AD
---




MSRP: $17.99

Age Range: 8 and upLaunch Date: March 2006Gender: Boys And Girls





Kids discover the secrets of ancient Egypt as they wrap a mummy, paint a sarcophagus and construct a pyramid bank. They can decorate their artifacts with specially formulated water-activated plaster gauze, sand paint, shiny jewel rhinestones and metallic accents. Designs are finished with authentic hieroglyphic stickers. The kit includes latex-free crafting gloves, table cover and a handy no-mess mixing tray. It was launched in March 2006.

ToyDirectory Product ID#: 7424

(added 3/30/2006)

.

AD
---






The Real Bridge Building Set builds seven 5' long replicas of real world bridges, one per bridge type, two at a time. Models include replicas of the Firth of Forth Cantilever Bridge (Scotland), Tower Bascale Bridge (London), Golden Gate Suspension Bridge (San Francisco), Chesapeake Bay Beam Bridge (Virginia Beach), Columbia River - Astoria Truss Bridge (Oregon), Sydney Harbor Arch Bridge (Australia) and the Dames Point Cable-Stayed Bridge (Jacksonville, Fla.). Curriculum offers key features of each bridge type, statistics on each, and building challenges for each bridge type, written to middle school National Standards in Science and Technology. It supports six to eight students.

— K'NEX is the best-selling transformable toy line at Learning Express in North Hampton, N.H., reported manager Linda Doucette.

— "K'NEX is one of our first toys we started out with, and they've done very well for us," said Kim Drilling, a three-year employee of the 4-year-old Fat Brain Toys in Elkhorn, Neb.

— Real Bridge Building was the hands-down favorite of both the Moms and kids in

TDmonthly

's Homeschooling Roundtable for being educational and fun. "They've played and played and played with it," between May and July 2006 , said mom Susan Ledford. "I've built about four of the bridges and I've built different things, too," 11-year-old Sara Seagle told

TDmonthly

.

(VIEW ARTICLE)


ToyDirectory Product ID#: 7748

(added 4/28/2006)

.

AD
---

Writer's Bio:
Susan Ledford is the writer, editor and publisher of the "Homeschool Resources Directory for S.C." She has been evaluating toys and games for
TDmonthly
's Roundtable reviews since 2005. She also is a homeschool veteran of seven years.
Read more articles by this author
THIS BANNER IS AN AD:
---
---