---
New and Notable Toys: Safety
Check out these noteworthy toys.
KRAINK HEADS HELMET by KRAINKN SKATEBOARDS


Recommended for children 5 to 12. Hard plastic outer shell. Hard foam light weight inner shell. 5 - 1/8" soft foam inner comfort pads. 11 breathable through and through air holes. Quad strap soft heavy duty polyurethane. Fore and aft ear straps connections. Sturdy quick release under chin buckle. Dual strap easy and secure adjustment. 3/7/2014 (Price: $29.99; Age: 5 to 12) [Add to my Inquiry Basket][?]



SPLASH TIME SAFETY by VersaTraction by SPLASH TIME SAFETY
Splash Time Safety by Versatraction...is a proven anti slip tub and shower peel and stick mat material. STS will protect your entire family from slipping or falling while getting in and out of the tub or shower. STS puts the fun back into taking a bath. Kids love the playful, colorful images and Mom will love the security of knowing her kids are protected by a non abrasive anti bacterial, anti fungal, and no mold decorative bath mat. Versatraction is a leader in bath time safety as well as providing grip to the surfboards of competitive riders around the world. Launch date: January 2013. 1/18/2013 (Price: $19.99; Age: 1 and up) [Add to my Inquiry Basket][?]



Baby Talk™ by AURORA WORLD INC.


Aurora's award winning Baby Talk line expands for 2013 to include five new themes: My First Purse, My Farm Friends, My Forest Friends (pictured), My Beach House and My First Discovery. Each Baby Talk set includes a "carrier" and four plush pieces to encourage learning and development in children through the associated sights, shapes and sounds. 1/14/2013 [Add to my Inquiry Basket][?]



HDXRF® Analyzers by XOS® by X-RAY OPTICAL SYSTEMS INC.


HDXRF analyzers are the only instruments compliant with ASTM F2853-10, the CPSIA-approved method. HDXRF provides fast, accurate detection of lead and several other potentially toxic elements at levels well-below mandates. As a result, HDXRF is also well-suited for ASTM F963, EN 71, Prop 65, and RoHS testing. HDXRF analyzers are designed with a 1-mm analysis area for small and irregular shapes, and the technology allows for separate and simultaneous analysis of coating and substrate. Available in portable (shown here) and bench top units, HDXRF analyzers provide the accuracy of "wet chemistry" analysis anywhere along the supply chain, without destroying samples and without long, costly turnaround times.

HDXRF technology is used by CPSC and CPSC-certified testing labs. Don't be the weak link in the supply chain. Use what the experts use for true CPSIA compliance, and peace of mind.



12/20/2012 [Add to my Inquiry Basket][?]



BubbleBum by BUBBLEBUM USA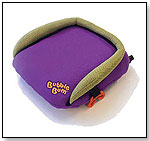 BubbleBum is perfect for parents and tots or kids always on-the-go ages 4-11. The first inflatable lightweight car booster seat, BubbleBum is a fun way for kids to ride comfortably. BubbleBum comes with seat belt positioning clips in place of arm rests and fits in small spaces, making it possible to fit three kids across the back seat. It easily deflates after use allowing it to be stored in a backpack, flight bag, trunk or even a large purse. Perfect for family car trips, fly ins with car rentals and every day use with car pools. 11/8/2012 (Price: $39.99; Age: 4 to 11) [Add to my Inquiry Basket][?]



gunapod by GUNAMUNA


gunapod is the only wearable blanket with WONDERZiP, setting the standard in baby care and comfort. Think easier, cozier, softer - better. It's the only sleeping solution that uses our innovative WONDERZiP – 4 all-around zip pulls for simple changing, temperature control and maximized comfort while providing a safer sleep for babies. Perfect for the crib, stroller and car. Launch date: February 2011.
Awards: 2011 Dr Toy Best New Product; 2011 WTS 5 Star; 2012 Cribsie Finalist; 2102 Red Tricycle Finalist
— As of 10/01/2012 this product had 4.3 out of 5 stars from 9 reviews on Amazon.com. Pros: Material is soft; can be strategically zipped and upzipped for temperature control. Cons: Snap buttons are a little small, which makes it difficult to snap them together. 7/10/2012 (Price: $29.5; Age: 0 to 2) [Add to my Inquiry Basket][?]



Mommy I'm Here Electronic Child Locators by MOMMY I'M HERE INC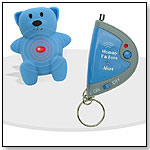 Mommy I'm Here electronic child locators are the fun, easy to use, reliable and stylish way to find a wandering child. Simply press the button to locate a toddler; it's like a wireless leash for kids. Launch date: January 2005. 11/8/2011 (Price: $39.99; Age: 1 to 8) [Add to my Inquiry Basket][?]



Dreambaby Bump Belt by DREAM BABY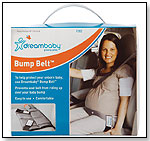 Accident statistics confirm that an unborn child can be harmed in a collision when the seat belt is positioned incorrectly over the mother's abdomen. The Bump Belt from Dreambaby helps protect an unborn baby by positioning the lap seat belt below the baby bump to reduce pressure on the uterus. The Bump Belt features a soft, comfortable fabric cover, can be used in any seat in the car, and is effective without affecting the structural integrity of the seat belt. "The Bump Belt consists of a cushion pad that attaches to the car seat on to which the pregnant mother sits, to the front are a pair of velcro fittings - it is these that secure the lap section of the adult 3 point seat belt in a low position across the hips away from the growing infant," Tracey Rosen, a rep for Dreambaby, told TDmonthly. Launch date: 2011. 8/23/2011 (Price: $29.95; ) [Add to my Inquiry Basket][?]



Universal Stroller Parasol by SHADYBABY

Babies' skin is very sensitive to the effects of the sun and most built-in stroller canopies simply don't offer enough protection. ShadyBaby creates a stylish line of parasols that provide UPF 50+ protection. Universal clamp attaches to most strollers and joggers. "Our fun colors and custom prints add a touch of style to your stroller," Brian Winterling, owner of ShadyBaby, told TDmonthly.
Awards: 2010 Parent-Tested, Parent-Approved 3/22/2011 (Price: $29.99; Age: All Ages) [Add to my Inquiry Basket][?]



Helmtops by HELMTOPS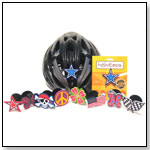 Helmtops are soft helmet decorations to style bike, skate, ski and snowboard helmets. Helmtops come in playful designs that let children and adults personalize their helmet. "Helmtops encourage children to get active in a safe way," Gregg Mastoras, owner of Helmtops, told TDmonthly.
Awards: 2010 - Creative Child Magazine, Seal of Excellence. Launch Date: February 2011 at Toy Fair 12/7/2010 (Price: $3.99; Age: 3 and up) [Add to my Inquiry Basket][?]



rock On Rocker Platform For Car Seats by REDMON

Turn your infant car seat carrier into a hands free rocker with the redmon `rock on`! This is a small, portable platform that gently rocks your baby without taking up the space of a full size rocker. 300 hours on one set of D cell batteries. Makes your car seat carrier more stable while it rocks. 11/1/2010 [Add to my Inquiry Basket][?]



AQUADUX® Schooner by M.A.P.S. TECH INC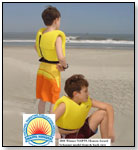 The infant and toddler swim aides keep the child's face out of the water. Soft and flexible, they are comfortable for child to wear. These features also extend the time the device can be used by child as the device expands as the child grows.
Awards: 2008 NAPPA Honors winner (Schooner device) 10/18/2010 (Price: $49.95; Age: 2 and up) [Add to my Inquiry Basket][?]



Sea Squirts Life Jackets and Sea Squirts Swim Assist Vests by OPA COVE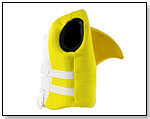 Sea Squirts are lifejackets and swim assist vests designed to look like different fish. Designs include Killa Whale, Clown Fish, White Shark, Angel Fish, Blue Dolphin and Pink Dolphin. The jackets and vests actually have a flexible fin on the back. "Our mantra is, 'Fun follows function.' ... Our products have been designed in a way that kids want to wear them and aren't wearing them because they have to," Opa Cove President and CEO Richard Barbis told TDmonthly. 8/25/2010 (Price: $45.95; Age: 2 to 7) [Add to my Inquiry Basket][?]



Car Seat Monitor by CARS-N-KIDS


The Car Seat Monitor is a safety system designed to let the driver know a child is in the car with them by playing a song when the car stops and beeping if the child gets out of their car seat. Bob Steffen of Car Seat Monitor LLC told TDmonthly, "It is the only one like it." Launch date: Sept. 10, 2008. 3/24/2010 (Price: $29.00; Age: 0 to 10) [Add to my Inquiry Basket][?]



SafetyTats Quick Stick Write-On! Boy/Girl - 18-pack by SAFETYTAT LLC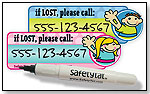 SafetyTats are temporary tattoos designed to keep kids safe when they get lost. The SafetyTats Quick Stick Write-On! pack features 18 temporary tattoos with blank spaces to write in a cell phone number or other safety information. Once customized, the SafetyTats can be quickly and painlessly applied to a child's skin without water. The tattoos' vibrant colors are made to last up to two weeks. SafetyTats are ideal for visits to public places like zoos, malls or amusement parks.
— Maricris of Zen Mama Ventures tested SafetyTats with her daughter at a Chinese New Year festival. During the hustle and bustle of the celebration, Maricris felt assured knowing that if she wondered off, her SafetyTat would help get her back safe and sound.
— Valerie of Val's Views "couldn't recommend Safety Tats more highly." She found the product perfect for her special needs son. Valerie considered SafetyTats a good value as well: "And while they're affordable, they'd help contribute to something you can't put a price on — safety and peace of mind." 3/16/2010 (Price: $19.99) [Add to my Inquiry Basket][?]



Plush animal harness by SAFETY FOR BABIES INC.


Parents can keep a hold of their children while still allowing the child freedom to roam with these plush backpack harnesses. The tether is easily detachable. (

Watch Video) 12/10/2009 (Price: $34.99; Age: 2 to 4) [Add to my Inquiry Basket][?]



Dapple Toy Cleaner Wipes by DAPPLE BABY


Dapple Toy Cleaner Wipes are available in 35-wipe canisters. It is used for cleaning what little hands touch – from toys to high chairs, swings and more. Dapple features green technology and harnesses the power of natural ingredients such as baking soda and French lavendar to keep your home and environment a healthy clean. In line with latest medical research, Dapple Toy Cleaner Spray is not antibacterial. It works like a thorough wash with soap and water – so baby can build up a strong immune system while enjoying clean surroundings. Just spray, wipe and play. (

Watch Video) 10/19/2009 (Price: $6.99; Age: All Ages) [Add to my Inquiry Basket][?]



Cars Potty Topper by NEAT SOLUTIONS INC.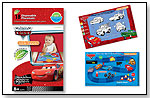 These "stick-in-place" toilet seat covers protect children (and the whole family) from germs on public toilet seats. They are designed to stay on seats with adhesive strips, creating a reliable barrier between little bottoms and big germs. A soft and absorbent top exists for comfort, and a plastic liner underneath eliminates wet seats from soaking through. Resealable, zip-close travel packs with 10 covers fit conveniently in a diaper bag. Launch date: April 2009. 8/19/2009 (Price: $4.99; Age: All Ages) [Add to my Inquiry Basket][?]



Wedjie Toddler Door Stop by BFI PRODUCTS INC.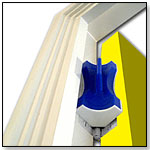 Tiny fingers becoming trapped in doors is a common cause of serious injury for small children. The Wedjie is a child safety solution with a built-in shock absorber that stops doors closing on tiny fingers, is quick and easy to use as it simply slides onto the hinge of a door, is safe because it is placed on the top hinge of a door, out of the reach of children, and is portable. Another unique feature is that the Wedjie protects fingers on both sides of the door - the hinge and handle side. 7/31/2009 (Price: $5.99) [Add to my Inquiry Basket][?]



CribWrap Convertible Crib Rail Cover by TREND LAB, LLC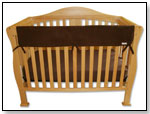 This wrap-and-tie crib rail cover is designed to protect baby and protect cribs from teeth marks. It is lightly padded with a waterproof layer, and machine washable in soft Sherpa fleece. The product is available in solids of chocolate, natural, white, pink, blue and sage green, as well as the company's Max and Maya dot print. It may be purchased in one long piece for the front or back rails of the crib, or two short pieces for the side rails of the crib. "[It's] tie on, not Velcro, so can be knotted, which makes it difficult for a child to remove from crib," Marchelle Lyons, marketing coordinator for Trend Lab, told TDmonthly. "[The] waterproof layer prevents the chewing and drool from soaking the wood of the crib." Launch date: May 2009. 5/28/2009 (Price: $21.95; Age: 0 to 1) [Add to my Inquiry Basket][?]



Body Dazzlers by ELECTROSTAR


Each Body Dazzler is secured to a nylon lanyard with a safety break-away cord. Body Dazzlers come in a variety of shapes and colors and may be worn day or night as a necklace or used as a keychain. The product helps to increase safety by enhancing visibility in low-light conditions. Body Dazzlers can also be clipped to backpacks, bags or even attached as zipper pulls. Shapes include Alien, Skull, Whistle and Ballistics, and colors include Pink with red LED, Blue with blue LED, and Green with green LED. Launch date: July 2009. 5/19/2009 (Price: $2.95; Age: 5 and up) [Add to my Inquiry Basket][?]



MobiCam AV by MOBI Technologies, Inc.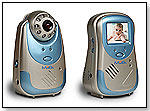 The MobiCam AV is compact, portable and multi-functional. It is a color, handheld, 900 MHz, wireless monitoring system designed specifically for easy mobility — of both the camera and monitor — so that the MobiCam AV system can be moved to virtually any location within the home, office or other environment, instantly. It has a transmission range of up to 300', automatic see-in-the-dark night vision, and the ability to connect the monitor to a TV or other audio-video device. "The MobiCam AV has an optional Internet Kit. The MobiCam Anywhere Software broadcasts the full-motion images and sound from the camera in real time to a personalized, secure website that you create," Andrew Buckband, national sales manager for MOBI Technologies, told TDmonthly. Launch date: November 2008. 4/27/2009 (Price: $159.95; Age: All Ages) [Add to my Inquiry Basket][?]



Tail Wags Daisy the Cow Helmet Cover by TAIL WAGS HELMET COVERS INC.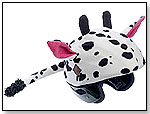 Designed for both kids and adults, Tail Wags helmet covers come in a variety of styles that not only provide fun expression, but also enhance visibility for safety purposes. MSRP for the styles in the line ranges from $30 to $45. 2/5/2009 (Price: $40.00; Age: 1 and up) [Add to my Inquiry Basket][?]



Clean-Kids cotton towel by GENTRY TRADING COMPANY INC.


Made of 100% cotton and pre-moistened with purified water and mild anti-microbial, Clean-Kids towels are like having a wash basin in your pocket. Only 7" x 7", Clean-Kids towels are even easier to stash and go. Lightly scented with lemon-lime, these towels are as pleasing to kids as they are to parents. Simply toss a few in a baby bag, purse, minivan or backpack. Launch date: 2008. (

Watch Video) 1/5/2009 (Price: $1.20; Age: All Ages)



CARTSTOPPER by MY LIL' MONKEYS LLC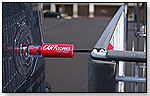 Cart-Stopper offers a new level of safety in grocery-store parking lots by reducing the risk of child injury and vehicle damage related to "run-away" shopping carts. Cart-Stopper is extremely effective, is easy to use and is compact in design, storing easily in a purse, diaper bag or glove compartment. 12/12/2008 (Price: $9.99; Age: 0 to 5)



No More Germs™ Organic Anti-Viral Spray by YOUR THYME INC.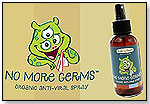 This 7-oz. bottle holds an earth-friendly solution that can be sprayed liberally wherever germs reside. 11/20/2008 (Price: $7.95) [Add to my Inquiry Basket][?]



Slow Down! Safety Sign - Soccer Girl by SAFETY ANIMATED INC.


This portable, weather-resistant sign offers an eye-catching reminder to drivers that they should slow down and drive carefully in areas where children are playing — neighborhoods, parks or schools. It is designed to be put out only when children are at play, and removed when they are not. The sign is printed with UV-protected inks and comes with a T-stand. Several character designs are available. 11/4/2008 (Price: $89.99) [Add to my Inquiry Basket][?]



Thermo Scientific Niton XL3 Series XRF Analyzers by THERMO FISHER SCIENTIFIC INC.


Handheld Thermo Scientific Niton XRF analyzers have become the worldwide standard for identifying and quantifying lead and other toxic metals in children's toys and jewelry. Our TestAll™ technology (patent pending) automatically selects the correct analytical mode, allowing nontechnical users to easily perform measurements with minimal training. In light of the new Consumer Product Safety Improvement Act of 2008, these powerful instruments can provide importers, manufacturers, retailers, distributors, and regulators with a real solution for fast, easy screening of toys. Awards: 2008 R&D 100 Award for technological innovation; Creative Child Magazine 2008 Product of the Year Award in the Safety Products category. "The Niton XL3t 700 features an optional small-spot x-ray area that allows users to isolate and analyze individual areas as small as 3 mm in diameter," said Jen Robert, Marcom Specialist, Thermo Fisher Scientific. Launch date: April 11, 2007. 9/19/2008 [Add to my Inquiry Basket][?]



KeyKatz by JADEN'S WORLD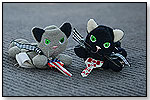 Cat-shaped KeyKatz gives children a safe way to carry around a house key. The product features an elastic band in the kitty's tail that secures the key, which can be removed when necessary. KeyKatz can be attached to a backpack, belt loop, binder or zipper pull, and the cat's Velcro-closure head can serve as a coin purse. 8/28/2008 [Add to my Inquiry Basket][?]



Spot Me ID™ Amusement Park Lanyard by SPOT ME ID


There's nothing more terrifying to a parent than the thought of being separated from his or her child. Award-winning Spot Me ID™ "animated" ID bracelets were invented by a mom who lost her 7-year-old daughter for a terrifying 15 minutes while on vacation in 2007. As these uniquely themed ID bracelets are moved back and forth, a "magical" effect is created that brings our safety dog "Spot" to life. On our everyday series bracelet, Spot winks, wags his tail, and waves. Using the included marker, parents simply write their names and cell phone numbers on the back of the easy-to-recognize safety products. Spot Me ID™ animated ID Bracelets are waterproof, affordable, and require no batteries. "There is nothing on the market like Spot Me ID™," said Jamie Rayko, CEO of Spot Me ID, Inc. "With over 2,000 children lost every day, there is nothing more important to parents than keeping their kids safe. Every family needs Spot Me ID™ - Because Kids Get Lost™." Patents pending. Launch date: 08/01/2008. (

Watch Video) 8/14/2008 (Price: $14.99)



The EZ-Fit Safety Gate Adapter by 'BOUTKIDS INC.


Suitable for ages 6 months to 2 years, the EZ-Fit Safety Gate Adapter enables anyone to easily install virtually any safety gate without drilling holes, scarring or altering the posts of stairways. The device attaches to virtually any stairway post in less than five minutes and provides a solid, smooth surface for attaching wall- or pressure-mounted safety gates. It is portable and can be quickly reinstalled, with the safety gate, in a new location. It is designed to ensure that the safety gate provides maximum security and protection. "It is the only product like it on the market that meets industry safety certification and is viable in pet and juvenile markets," Bruce Ganger, vice president of sales and marketing for 'boutKIDS, told TDmonthly. Launch date: January 2007. 3/26/2008 (Price: $19.98; Age: 0 to 2)



Flashflight by NITE IZE INC.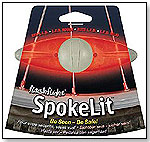 The water-resistant SpokeLit attaches to the spokes of a bike and helps keep the rider safe by glowing or flashing a red or green L.E.D. light. It comes with two long-life replaceable batteries and can be installed in seconds. "Many employees commute to work via bicycle everyday but wanted a more effective way to illuminate their bikes than the current products on the market offered. The SpokeLit was born from this desire," Marketing Assistant Alyssa Corona of Nite Ize explained to TDmonthly Magazine. "The innovative design slides easily onto standard three-cross wheel spokes and stays securely in place while riding." Launch date: April 1, 2008. 3/26/2008 (Price: $8.99; Age: 7 and up) [Add to my Inquiry Basket][?]



KidsWatch™ - Internet Safety & Parental Control Software by COMPUTER BUSINESS SOLUTIONS INC.


The software helps parents protect their children while they are not around. The software allows parents to limit their child's Internet surfing, chatting and game play, and allow them to monitor chat, websites visited, program use and computer use. Parents can even set up the software to send them email notifications when suspect words or phrases are encountered in chat conversations. This product won a 2008 iParenting Media Award. 3/17/2008 (Price: $29.95) [Add to my Inquiry Basket][?]



Wild Safari Forest Mountain Lion by SAFARI LTD.®


One of more than seven new introductions to our ever-popular North American wildlife series, this mountain lion is so finely sculpted that the fur simulates the actual fur on the real animal. Finely hand painted, phthalate free and safety tested, the product comes with an educational hang tag in five languages. Size: 5.5" L x 2.5" H. 1/16/2008 (Price: $4.50; Age: 3 and up) [Add to my Inquiry Basket][?]



Lost and Found Temporary Tattoo Kit by TATTOOS WITH A PURPOSE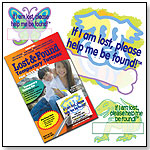 These temporary tattoos allow a child to remember his or her phone number if he or she becomes lost. All the child must do is look for the tattoo. The kit includes everything needed to apply and remove the tattoos. "Although other identification products are useful (ID bracelets, labels or wristbands) they can be removed and, therefore, are not as effective, Tattoos With A Purpose LLC President Cindi Aldrich told TDmonthly. "The temporary tattoos are available in fun styles for both boys and girls." This product is a 2007 iParenting Media Award winner. Launch date: April 2004. (

Watch Video) 12/18/2007 (Price: $9.99; Age: 3 to 10)



BabyGanics Household Cleaners by HEALTHY HOME PRODUCTS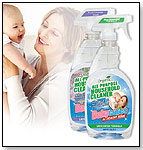 The cleansers are non-toxic, free from harsh chemicals and contain only all-natural and organic ingredients that are safe for children, pets and the environment. Cleaners include Glass & Surface, Tub & Tile and All-Purpose Household. This product is a 2007 iParenting Media Award winner. "Unlike other natural cleaners on the market, BabyGanics has a neutral pH and is completely safe to use around infants and pregnant women," Healthy Home Products Publicist Hilary Beber told TDmonthly. "This makes it perfect for cleaning areas where children play and for use on all their toys!" 12/18/2007 (Price: $6.99; Age: All Ages)



Infant and Child CPR DVD by SAVI BABY LLC
This DVD contains all the information needed for viewers to assist any infant or young child in a time of danger. With drowning and airway obstruction being two leading causes of death in young children, every parent owes it to themselves and their child to possess the skills necessary to act calmly and quickly in any cpr or choking emergencies. 12/12/2007 (Price: $15.95; Age: All Ages)



WaterKiD™ by WATERKID INTL.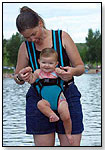 The infant carrier offers babies and caregivers ease of mind while playing in the water, whether at the pool, at the beach or in the shower. The easy-to-use, hands-free carrier is securely designed for babies and infants weighing between 12 and 25 pounds. The carrier can be adjusted to position the infant in front or on one's hip. Six different carrier colors are available. 10/26/2007 (Price: $49.95)



OnGuard Kids Personal Emergency Alert System Watch - Pink by CONCORD CAMERA CORP.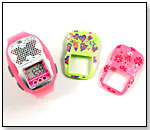 This watch features a 110 decibel emergency alarm, a high-intensity SOS light signal, a Safe & Secure watch band, parental alarm controls and a child ID label on the back. It comes with three interchangeable faceplates (metallic silver, pink flowers and hearts in lime), a lightweight safety flashlight that snaps onto the watch band, an educational safety DVD and a video that helps parents set up the watch. Styles for boys ages 5 to 8 and for boys and girls ages 9 and up are also available. This product received a 2007 iParenting Media Award and was named to Dr. Toy's Best Products List for summer 2007. 8/29/2007 (Price: $29.99; Age: 5 to 8)



Walking Rope by BRAND NEW WORLD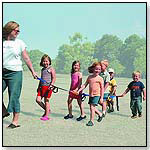 Keep them together, keep them safe. This new walking rope helps keep children in line and together on field trips, crossing parking areas or going room to room. Made of sturdy nylon webbing, the walking rope has 12 colorful handles that are easy to grasp and large loop handles on each end for teachers. Each walking rope has an easy to use sewn-in Velcro™ strap to attach an additional walking rope. Machine washable. 104" long. 8/3/2006 (Price: $16.95; Age: 3 and up) [Add to my Inquiry Basket][?]



Medibag™ by ME4KIDZ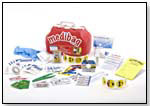 Along with the usual accoutrements, like bandages and antibiotic ointment, the Medibag includes some very useful items for family accidents. Based on extensive research and family focus groups here are some of the items that make this first-aid kit a unique and powerful aid for families: a quick-action first-aid flip chart, CD that tells parents how to safety proof a home, eye-wash to remove debris, insect sting relief pads, Kids QR™ to instantly stop excessive bleeding, exam gloves, and babysitter pad. It's all packaged in a state-of-the-art, patented compartment system that looks like a kid-friendly doctor's bag. It's a multiple award winner. 7/11/2006 (Age: All Ages) [Add to my Inquiry Basket][?]



Stranger Safety by THE SAFE SIDE, LLC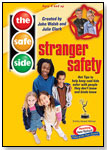 Julie Clark, founder of The Baby Einstein Company, and John Walsh, host of America's Most Wanted, have created The Safe Side to give parents simple, fun and interesting ways to discuss difficult topics with their children. Stranger Safety is a laugh-out-loud video that kids will love watching again and again. As they watch, important safety tips are presented by Safe Side Superchick, the zany lead character, in ways kids can understand and remember. Following The Safe Side credo – Smart. Cool. Safe. – children are empowered to make good decisions in potentially harmful situations. The Safe Side creative team includes Julie, John, production members from the Spy Kids movies and an upbeat, danceable theme song by Gary Greene of Hootie and the Blowfish, all of whom are parents of young children. It's also available on VHS. READ MOM REVIEW 1/4/2006 (Price: $12.98; Age: 5 to 10) [Add to my Inquiry Basket][?]



Catalog Request Form
THIS BANNER IS AN AD:
---
---