---
New and Notable Toys: Vehicles - Small Toy
Check out these noteworthy toys.
Cocomelon Feature Vehicle School Bus by JAZWARES INC.

Jazwares and Treasure Studio, Inc., the creators of YouTube series CoComelon had signed an agreement for Jazwares to manufacture toys inspired by the video series, CoComelon, launched in 2006 on YOUTUBE.

"Our primary goal with 'CoComelon' has always been to engage families with entertaining and educational content that makes universally-relatable preschool moments fun," said Jay Jeon, founder and chief executive officer, Treasure Studio. "We're excited about partnering with Jazwares to extend the benefits of our videos beyond the screen for the very first time and give young children great new ways to experience the stories and familiar characters from one of their favorite YouTube channels."

The initial "CoComelon" line from Jazwares will include categories including plush, bath play, vehicles, figurines and role play. The toys will feature characters and items familiar to fans.





8/17/2020 [Add to my Inquiry Basket][?]



Peace Van by MAPLE LANDMARK WOODCRAFT CO.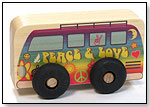 Our Peace Van Scoot is a simple, durable wooden vehicle great for toddlers and sized perfectly for playmats. Crafted from locally sourced, responsibly harvested pine with hardwood wheels and printed Peace and Love details on both sides. The Peace Van measures approximately 2-5/8" tall by 4" long by 2-1/8" thick. Designed and Made in the USA. Launch date: June 2012. 7/3/2012 (Price: $5.80; Age: 2 to 8) [Add to my Inquiry Basket][?]



Green Toys™ Pink Dump Truck by GREEN TOYS INC.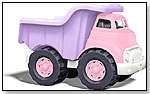 Stay pretty in pink while getting down and dirty helping to save the planet. Made in the USA from 100% recycled plastic milk containers, the Green Toys™ Pink Dump Truck is ready for any task, hauling sand and rocks or dolls and diamonds with ease. This durable, eco-friendly rig is both safe and stylish, with no metal axels and a workable purple dumper. No BPA, phthalates, PVC, or external coatings. "The Green Toys™ Pink Dump Truck is an innovative twist on a longstanding classic: USA-made, 100% recycled, high-quality design and construction -- and stylishly colored for even the most particular palate," Cameron Passmore, marketing manager at Green Toys Inc., told TDmonthly. Launch date: August 2011.
— In a March 2015 survey, two out of 10 retailers told TDmonthly that Green Toys is their best-selling brand of eco-friendly toys. 9/2/2011 (Price: $27.99; Age: 1 and up) [Add to my Inquiry Basket][?]



Bump and Go Bubble Train by NKOK INC.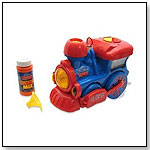 A battery-operated bump and go train with lights, sounds and moving picture panel has bubbles that shoot from the smoke stack. Bubbles included. Requires five "AA" batteries, not included. Measures 6.75"L x 9"W x 5"H. 6/14/2011 (Price: $21.00) [Add to my Inquiry Basket][?]



E-Moto by HAPE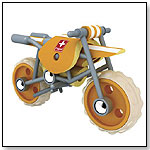 This Italian-designed motorcycle is made of bamboo, with just a bit of rubber and metal for the wheels. The body is lightweight and durable, making the E-Moto easy and safe for young children to maneuver. These toys are made primarily of bamboo, an eco-friendly source material that is quick-growing, natural, and renewable. 4/8/2011 (Price: $24.95; Age: 3 and up) [Add to my Inquiry Basket][?]



Pickup by Harry Allen by AREAWARE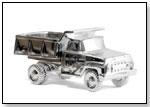 Harry Allen loves trucks. His immaculately restored 1964 Willys Jeep was recently featured in the New York Times, but it was his fond memories of playing in the dirt that lead him to the idea of "Pickup". The beauty of any pickup truck is its utilitarian aesthetic - four strong wheels and the capacity to haul cargo. Harry had function on his mind as he cast a toy truck and turned it into a catch-all bowl. "Pickup" is functional art for the home. Available now in chrome or white, coming soon in gold, neon orange, and Limited Edition blue chrome. 10/26/2010 (Price: $150.00) [Add to my Inquiry Basket][?]



GeoTrax Christmas In ToyTown RC Train Set by FISHER-PRICE INC.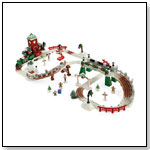 The GeoTrax Christmas In ToyTown RC Train Set features working lights in each of the cars that automatically activates lights in the mini-sites as it passes by, 2 moveable street lights, a bridge that plays holiday music and lights up 4 lamp posts along with the track underneath the bridge, and a skating rink w/spot lights. Also included are 16 Pieces of durable, Snap-Lock track, holiday decor that snaps onto the guard rails, street lamps, a bridge, a Station, and Signs that can be placed throughout the set.
— As of 10.25.2010, this product had 4 out of 5 stars from 4 reviews on ToysRUs.com and this product was listed No. 25 in ToysRUs.com's best-selling toys. PROS: Easy to assemble. 10/26/2010 (Price: $129.99)



Diving WW2 Sub, Battery Powered by BSW TOY INC.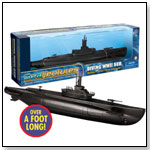 Cruise on the surface or dive for underwater fun, with this replica 1942 Balao/Gato class submarine. The submarine works in the bathtub and the pool and features adjustable diving planes and an adjustable rudder, so one can control diving, surfacing and steering. 10/18/2010 (Price: $14.99; Age: 5 and up) [Add to my Inquiry Basket][?]



Tonka Strong Arm Fire Engine by FUNRISE INC.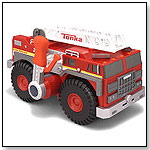 The Strong Arm Fire Engine is a new free-wheeling vehicle with a multi-action trigger-lever built right in. Pull and rev up the lever and watch the sparks fly in the arm's window as the siren wails. Squeeze the lever's trigger to raise the fire engine's ladder. This sturdy vehicle is kid-powered with plenty of playtime action.
Awards: Dr. Toy 100 Best Children's Products - 2010 10/11/2010 (Price: $24.99; Age: 3 to 10)



Tonka Chuck & Friends Chuck's Stunt Park by HASBRO INC.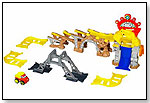 Kids can watch Chuck the Dump Truck as he zooms and flips through this stunt park play set. This stunt set features lights, sounds, moveable track pieces, and a hand-crank elevator. The toy also comes with a Tonka Chuck & Friends storybook. 9/29/2010 (Price: $39.99; Age: 3 and up) [Add to my Inquiry Basket][?]



Air Hogs MotoFrenzy by SPIN MASTER TOYS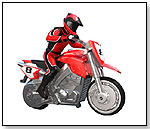 Air Hogs MotoFrenzy is designed to be the world's smallest remote-control motorbike. Measuring 3.25" x 2.25", it comes with an action figure and can do jumps and sharp turns without losing its balance. 9/29/2010 (Price: $24.99; Age: 8 and up) [Add to my Inquiry Basket][?]



1:64 Dioramas Assortment by GreenLight Collectibles LLC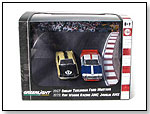 This collection includes four scenes including County Roads, Hot Pursuit, Hitchin' a Ride and new to the bunch, Road Racers. These replicas feature opening hoods, detailed engines, real rubber tires, metal body and chassis, detailed graphics and custom license plates, and are officially licensed. 9/28/2010 [Add to my Inquiry Basket][?]



Automoblox Blue T900 Truck by AUTOMOBLOX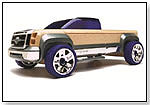 Kids can take a drive on the wild side with this full-size Blue T900 Truck. This big blue truck features a universal connector system, enabling the rapid interchange of parts so that drivers can expand their creative play to take on new adventures. 9/7/2010 (Price: $50.00; Age: 3 and up) [Add to my Inquiry Basket][?]



Thomas & Friends A Busy Day at the Quarry Set by LEARNING CURVE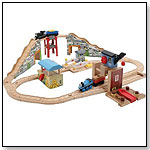 Thomas and Mavis pick up cargo, then and ascend and descend step climbs in this play set. The trains follow the rails through the gates, up over the bridge and to the tug boat that just came for a visit.
— In a February 2012 survey about bestselling wooden toys, Barbara Fineblum, owner of Barston's Child's Play in Baltimore, Md., told TDmonthly that Thomas the Tank Engine toys were among their bestsellers.
— In a May 2012 survey, two out of 12 retailers told TDmonthly that Thomas the Tank Engine was their best selling licensed brand. (

Watch Video) 8/25/2010



Go Car by KID O PRODUCTS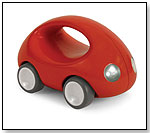 This pushable, rollable, graspable vehicle is designed to get young drivers excited. The gracefully curving roof does double-duty as a handle and rubber coated wheels glide smoothly along any path. The Go Car comes in red, blue and green versions. 8/19/2010 (Price: $13.00; Age: 1 and up) [Add to my Inquiry Basket][?]



Krazy Kars: Light Up Marble Racers – Cat's Eye by SKULLDUGGERY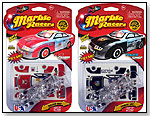 Light Up Marble Racers brighten the world of mini cars. Each Light Up Marble Racer contains a rolling and flashing LED marble. The exterior of the cars can be customized with the slick racing decals included with the cars.
— Bonggamom Finds declared, "Move over, Matchbox! Take a hike, Hot Wheels! There's a new kid in town." She loved that the Racers offer girl-friendly varieties to "spark their imaginations" and are compatible with similar toy cars.
—"The Light Up Marble Racers are nothing like I have seen before" raved Shop with Me Mama Kim Delatorre. The stickers make the cars "super cool looking" and piqued the interest of both her son and daughter.
— In a summer 2011 survey, Rebecca Goblish, owner of Picayune Toys in Dunwoody, Ga., told TDmonthly that Marble Racers are her best-selling die-cast toys. She sold 3 dozen of their race tracks last Christmas season.
Awards: 2010 Oppenheim Toy Portfolio Best Toy Award, Gold Seal. 8/6/2010 (Price: $7.99; Age: 3 and up) [Add to my Inquiry Basket][?]



Rocky the Robot Truck by MATTEL INC.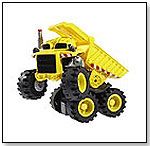 This interactive dump truck speaks over 100 phrases, talking and interacting with kids and even telling jokes. Rocky can also "sleep" and "snore."
Awards: TOTY Toy of the Year Award finalist 7/1/2010 (Price: $59.99; Age: 4 and up) [Add to my Inquiry Basket][?]



Crane Truck by BRUDER TOYS AMERICA INC.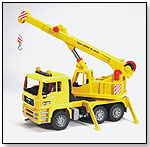 This truck measures 16.7" x 6.9" x 9.5" and includes a telescopic and height-adjustable crane unit swivels 360 degrees and features a locking mechanism for the hook. Other features include rubber-like wheels and a toolbox that opens and closes.
— Bruder trucks were on the top-10 best-seller list at Totally Thomas Toy Depot in San Diego in July 2010. "Customers really love the working parts and the German quality that so sets this toy apart," President Cynthia Wyatt told TDmonthly. "As a Flagship dealer, we have access to Bruder's replacement parts service, and are able to support this product end-to-end. Bruder's service that they back us with is awesome. Not to mention we usually get next-day service when we do order from them. They are a great company to work with."
— Kelly Ratoff, manager, says the Kennebunk Toy Co., in Kennebunk, Me., sells approximately 25 Bruder toys per month. (

Watch Video) 6/29/2010 [Add to my Inquiry Basket][?]



2009 Chevrolet Suburban Armored Presidential Escort Vehicle by M & D INTERNATIONAL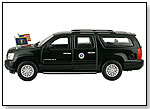 This 2009 Chevy Suburban SUV Presidential Escort Vehicle, fully licensed by GM and the U.S. government, is carefully re-created in highly collectible die-cast. The model measures 5.5" x 1.75" x 1.75". Features include front articulated doors revealing an authentic detailed interior, rolling wheels, and Presidential seals and flags. The model is detailed with Presidential license plate #44 on the rear and USA1 on the front. 6/28/2010 (Price: $29.99; Age: 14 and up) [Add to my Inquiry Basket][?]



Pullback Fighter Jets by DARON WORLDWIDE TRADING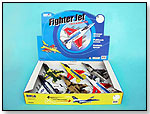 A variety of designs are available in this pullback fighter jet collection from Daron.
— Katie Harris, manager of Key West Toy Factory in Key West, Fla., listed these planes as best sellers in May 2010. "Boys love to collect them," she told TDmonthly. "They are affordable and fun toys that fit in any suitcase."
— In a August 2014 survey, two out of 10 retailers told TDmonthly that die-cast planes were one of their best-selling die-cast toys. 5/27/2010 (Price: $6.99; Age: 3 and up) [Add to my Inquiry Basket][?]



Calico Critters - Convertible Coupe by INTERNATIONAL PLAYTHINGS LLC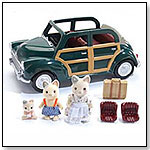 This convertible allows up to six Calico Critters to travel around Cloverleaf Corners in style. The set includes 3 Whisker Cats, detachable luggage and 2 detachable baby seats with safety straps. The convertible's tires and wheel both rotate. Launch date: 2010. 4/6/2010 (Price: $49.99; Age: 3 and up)



ATV Pull Back Vehicle by ESCO TOYS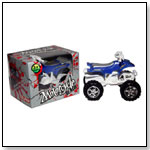 3.5" plastic ATV with pull back action and assorted colors. Each comes in its own 4"x3" window box. Also includes display. 2/18/2010 [Add to my Inquiry Basket][?]



Chuck My Talking Truck by PLAYSKOOL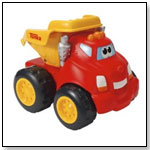 Fun and fully-motorized vehicle toy plays over 40 phrases and sounds. When you lift his dump bed, press his bumper or press his top and he drives when you call him. Vehicle comes with storybook. Bumper moves and dump bed wiggles. 2010 TOTY Award Winner. 2/15/2010 (Price: $39.99; Age: 3 to 6) [Add to my Inquiry Basket][?]



Stanley Street Sweeper by WOW TOYS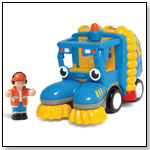 When it comes to keeping the streets clean, Stanley is the best there is; his big rubbery brushes don't miss a thing! His driver Jason keeps him company as he cheerfully works the high street. Push him along to see his brushes automatically rotating and spin the rubbish panels to sort the rubbish. The toy features automatic rotating rubber brushes, spin and match the rubbish panels and a removable driver. Launch date: January 2010. (

Watch Video) 2/1/2010 (Age: 1 to 5)



Carrera Evolution Winner's Challenge Slot Car Race Set by CARRERA
The Winner's Challenge Set features NASCAR authorized cars—Chevrolet Monte Carlo Car of Tomorrow J. Burton and Dodge Charger Car of Tomorrow K. Petty. The slot cars feature realistic acceleration and braking, and a polarity switch to change directions. Set includes 5 standard straights, 1 connecting section, 12 high banked curves, 2 controllers, transformer, guard rails, and instructions. 1:32 Scale.
— In the autumn of 2010, 2 of 33 toy-store owners told TDmonthly that slot cars were their best RC/hobby line.
— ''We carry the full line and have a Digital Set set up for customers to try out,'' said Dave Campbell, owner of Amazing Toys in Great Falls, Mont. 11/20/2009 (Price: $199.99; Age: 8 and up) [Add to my Inquiry Basket][?]



Rocky the Robot Truck by MATCHBOX COLLECTIBLES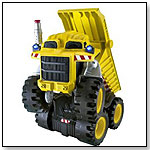 Rocky, "the hardest working truck on the block with the most engaging personality," not only hauls like a dump truck toy; he also tells jokes and dances. Headlights light up and sensors allow him to interact with kids. Batteries are included. 10/29/2009 (Price: $59.99; Age: 3 and up)



Micro Green Machines™ by THUNDER ELECTRONICS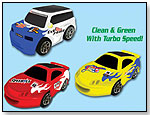 These solar-powered, remote-controlled vehicles measure about 2.5" in length and and are powered for 30 minutes of playtime when the micro solar panel in the roof is exposed to direct sunlight. The vehicles can also be charged from the controller. Car and SUV styles are available, and the racers can pop wheelies. Launch date: August 2009. 8/21/2009



Cars by BAUFIX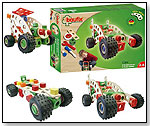 Kids can build various models of wooden cars and vehicles using this kit. Included are wooden tools, such as wrenches and screwdrivers, to aid in the assembly. Also included are rubber tires. Baufix is distributec by Carrera of America in the U.S. (

Watch Video) 8/6/2009 [Add to my Inquiry Basket][?]



Sports Cars by PB&J TOY COMPANY, INC.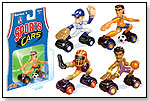 Standing 2.5" and posed for action, these sports-themed figure vehicles are designed full of attitude and ready to win. They can be races, collected, crashed and traded. "Sports Cars combines two things boys love, sports and cars, into an action-packed toy with a classic play pattern," Nathan Jones, president of PB&J Toy Company, told TDmonthly. Launch date: September 2009. 7/30/2009 (Price: $3.99; Age: 3 to 8) [Add to my Inquiry Basket][?]



Roadster Car by PLAYFOREVER TOYS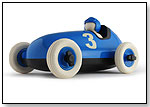 The Roadster Car is about 12 inches long and is made of durable ABS plastic. The range is designed to be safe for children of all ages, meeting stringent international testing standards including safety tests EN71. "Beautifully designed and well-engineered, these products perfectly straddle the toy and design world," Deepa Dadlani, president of VICI Enterprises (exclusive North American Distributor of Playforever Toys), told TDmonthly. Launch date: August 2009. 6/29/2009 (Price: $60; Age: All Ages) [Add to my Inquiry Basket][?]



Doodle-Track Car by DAYDREAM TOY
Draw a line and the vehicle will follow! It is more than just a race set; it's a craft activity that encourages children to be creative allowing for many ways to play. With the official Doodle Track marker and the included play mat, the Doodle Track car will follow a continuous line drawn on the mat by the marker. The Doodle Track car also comes with colorful, stick-on decals for customization. Set includes: Doodle Track Car, Washable Marker, Stick-On Decals, Playmat Track and Instructions.

Other Videos:
Aunt Jean's Toys and Treats (

Watch Video) 5/21/2009 (Price: $11.99; Age: 3 and up) [Add to my Inquiry Basket][?]



R/C Gecko Car by GEOSPACE INTERNATIONAL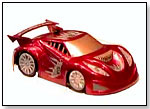 Kids don't have to drive their parents up the wall anymore ... now they can transfer their energy straight to this super cool Gecko RC car. It can travel horizontally or vertically for fun in all dimensions. Launch date: February 2009. (

Watch Video) 4/14/2009 (Price: $49.99; Age: 5 and up) [Add to my Inquiry Basket][?]



Chubbie Truck by VIKING JUVENILE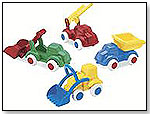 These trucks are sized just right for little hands, and are a great first vehicle for little kids. They have smooth, soft edges and working parts, and are dishwasher safe.
— This "little guy" truck was named by Kazoo & Company Owner Diana Nelson as a best seller in her store in January of 2009. 2/9/2009 (Price: $4.99; Age: 1 and up)



Friction-Powered Trucks by KERUSSO
This assortment of 5" trucks is priced to attract impulse shoppers and will encourage multiple purchases. Each truck has graphics with a powerful message for thoughtful play. Features include 4-wheel independent suspension, powerful climbing action, super 4x4 friction power, authentic details, supersize tires, and full-color graphics. 1/20/2009



THIS BANNER IS AN AD:
---
---