Tools:








Dr. Toy Urges Awareness in the World of Toys
Seek Quality and Take Time to Play, Expert Says
"Age-appropriate toys should be bought, but one has to still be aware of younger siblings." — Dr. Toy

TD

monthly Magazine recently caught up with child development expert Dr. Stevanne Auerbach, known as "Dr. Toy," on her way to Washington D.C. to kick off the annual "Toys for Tots" program. She gave her thoughts on the troubled toy industry and child's play today:

What do you consider the largest problem facing the toy industry and toy retailers today?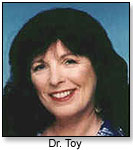 The recalls, of course. People don't realize that only a small part of what is available has been recalled. Consumers do not realize that 85 percent of the toys are made in China. I would like to see more testing on the part of each toy manufacturer and warnings about small parts and magnets placed on the box in large letters. Age-appropriate toys should be bought, but one has to still be aware of younger siblings who might put toys in their mouth. A major concern to me is: Where are all the recalled toys going? One should be wary of thrift shops, flea markets and liquidation stores. It might be good to carry a list of all the recalled toys.

We are losing more and more specialty stores, and many vendors who previously sold only to specialty are turning to the mass market. How can we help the small retailer?

Many specialty shops buy from Europe and buy toys made in America. The public needs to be made aware of quality, not quantity. I never recommend a toy that doesn't teach a child something. I think as parents see what is happening with the recalls, they will seek specialty stores. Parents should even consider making toys for their children from kits or from their own imaginations.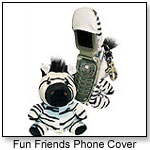 Are children growing up too soon? Most children over 8 have items such as cell phones, iPods, video games and DVD players on their holiday wish list. How can we keep them interested in toys?

Young children are exposed to the media and peer pressure, and they seem to be maturing at a younger age. However, science kits, construction toys, creativity sets and crafts still interest children of this age. All children want to be teenagers, and I think parents should use common sense in buying, as to what is appropriate for a child.

Many parents think their children have too many toys. Do you think we should limit the number and ask friends and relatives not to buy toys for our children?

No, I don't think they have too many toys. Ask friends and relatives to keep age, safety and educational value in mind when buying toys. I don't think a child has to be exposed to all the toys at once. Rotate the toys and don't let the playroom become overcrowded. When a child is overwhelmed, he seems to lose interest, but when introduced to only a few toys each day, he stays stimulated. Also, by keeping a limited number of toys out, it is easier to check for broken parts and to monitor a child's interests.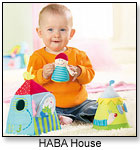 Do you think children's lives are too structured? Should they be allowed more time for play?

It has been said that play is a child's work and toys are their tools. We all should play more. We should all think like children because that is where our creativity comes from. Play is a powerful thing. I think we should play with our children and grandchildren. A trip to the local toy store can be an adventure enjoyed by all. Nostalgic toys … can lead to bonding between children, grandchildren and parents as elders relate their youth to the younger ones.
Catalog Request Form

Writer's Bio:
Virginia Davis is a freelance writer who is considered an expert in the area of dolls and collectibles. She has written hundreds of articles on dolls and toys, as well as other subjects, for numerous publications. She lives in Georgia.
Read more articles by this author
THIS BANNER IS AN AD:
---
---