A Wealth of Creative Fun for Kids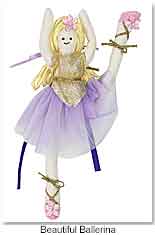 Award-winning activity kit creator, Curiosity Kits, Inc. (ToyDirectory), is known for creating a variety of activities that encourage children of all ages to explore their creative sides. At Toy Fair they wil be introducing 23 new products, including: Make and Play, creative activities about the places that children travel to in their imaginations (Forest Fairy Woodland Tree House & Forest Fairies and their Woodland Furniture); Creative Activities, kits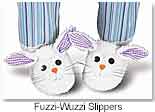 that tap into kid's natural curiosity (Magic String Tie Dye T-Shirt); Curious Girl, kits for girls 8-12 years old (Fuzzi-Wuzzi Slippers, Super Dooper Charms, Butterfly Bath, Beautiful Ballerina, Glitter Crystal Petals, Cool Things Rack, and Cool Things Clothes Tree); Easi-Art, the first craft oven designed for kids (Cash Caterpillar Bank); Action Adventures!, kits designed for the mischevious boy in mind (The Official Disguise Kit); and QuickKits, a line of mini-activity kits (E-Z Pop Beads, Glitter Crystal Flower Pen, Giant Gummy Frogs, Princess Crown, Princess Jewelry, Princess Wands, Paddle Ball, Liquid Chalk & Stamps, Bike Gear, Magnetic Travel Games and Forest Fairies and Their Fairy Picnic). Curiosity Kits are sold in specialty gift, toy, book, hobby, and museum stores nationwide and in Canada, as well as in catalogs and on the Internet.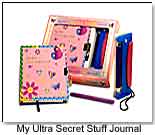 Journals for Young Secret Agents
Swingset Press (ToyShow), makers of My Ultra Secret Stuff Journals—readable only with a black-light—have announced that they'll be debuting several "never-before-seen products" at booth 1733 D(Enchanted Moments area) of February's Toy Fair. Seriously, that's all they would tell us, with the caveat that if they divulged more… "We'd have to kill you." Super secret indeed.
Noodle Head Fun Gets Creative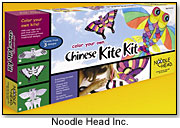 The Color Your Own Kite kit by Noodle Head Fun (ToyShow) allows kids to add their own style and vivid color to the pre-printed traditional designs - butterfly, goldfish, and owl. The kit includes a Chinese Kite Nylon (nylon fabric is attached to a sturdy bamboo frame), 10 non-toxic markers, instruction booklet narrating the history of kites in China, and a kite string on a winder. This kit was awarded the "Seal of Excellence" in the Creative Toys category by Creative Child magazine.
Also from Noodle Head Fun, the Flip-Flop Fun kit allows girls to create their own style with jewels, 3D paint and sequins on black flip-flops. Girls can also decorate their fingernails, toe nails, and clothes to match.
Optical Illusion Kit Sweeps 2003 National Toy Awards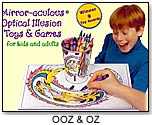 Updating a 500-year-old amusement called "anamorphosis," the Mirror-aculous Art Activities Kit by OOZ & OZ (ToyDirectory) uses curved mirrors to decode morphed images into magical reflections. It is like a reverse fun house mirror, a concept that produces the kit's brain-tickling coloring and drawing challenges for boy and girls age 7 and up. The celebrated kit has earned a Parent's Choice Gold Award, Toy Tips Mark of Excellence 2003, The National Parenting Center Seal of Approval 2003, and many other accolades.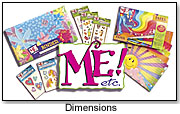 New Journaling and Scrapbooking Program Creates Personal Book for Girls
Dimensions (ToyShow) an industry leader in arts and crafts products, has created a personal book for girls called ME! etc. Girls can decorate binders depending on their mood and personality, from soft and sweet to groovy and mod. Kits come with themed paper, stickers, a keepsake envelope, and other accessories. Themes include My Life, Family, School, Friends, Pets, Future, Sports, and Celebrations.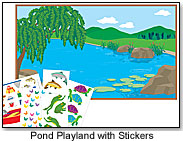 Mrs. Grossman´s Is Stuck on Stickers
Mrs. Grossman´s Paper Company (ToyShow) is scheduled to launch two products at Toy Fair 2004. Sticker Story Cards let kids decorate the colorful background scenes with an assortment of favorite Mrs. Grossman´s stickers. There´s room on the back of each card to include a short story or greeting. There are 12 different cards available and each includes 4-5 sticker designs. Photographic Animal Stickers is a collection of 24 sticker strip packages that showcase photography of lions, tigers, bears, zebras and other animals. A single sticker strip in each package features four different animal poses.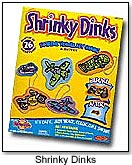 Shrinky Dinks for the New Millenium
No need for ovens. Shrinky Dinks (ToyDirectory) can now be shrunk via a computer ink jet printer. Now you can transfer your favorite pictures, images and graphics onto Shrinky Dinks plastic using a Ink Jet printer. A special patented coating allows the water based inks used in printers to adhere to the Shrinky Dinks Plastic sheet. Simply choose a graphic, lighten it and then print. Great for making charms, jewelry, photo ID tags, sew-ons, stand ups, game pieces….a zillion different things.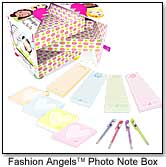 Giving Tweens What They Want
Girls have been clamoring over the Fashion Angels at The Bead Shop (ToyShow), eager for more cool products withthose Fab Four glamour girls stamped all over. The Bead Shop has launched a new line of stationary products, including the Fashion Angels Chronicles & Collectibles, a scrapbook-like book that girls can open with a special key filled with funky notepads, postcards, drawers to store things in, stickers, places for pictures and tons more. Also new is the Fashion Angel Note Cube, that when spread open, reveals a wealth of goodies, including various notepads and gel pens. The cube also doubles as a picture frame.
In the works is a line of plush, poseable and bendable Fashion Angels Dolls, Beauteous Bangles, a Dream Kit journal, a Chime Time Kit, badge-making Badge Factory and line extension of the Build A Better Bracelet program.