Those attending Toy Fair in New York will not be disappointed with the new lineup from Folkmanis (ToyDirectory), one of the world's best known puppet and plush manufacturers. In addition to extending popular lines such as the award-winning dog, wildlife, royalty, dragon and ballerina collections, a new series of plush puppets will be introduced which are sure to keep Folkmanis at the top.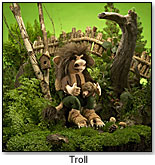 Leading the crowd this year will be Carlo Collodi's Pinocchio, who, after many years of work, finally comes complete with a growing nose. At over 20 inches tall, Pinocchio makes his debut in deluxe velvets with hinged knees and a "classic 19th century Italian look," according to Elaine Kollias, Folkmanis' director of marketing. Other 2004 arrivals include a Troll (who comes with his own hedgehog), Raven, Genie in a Lamp, Spitting Cobra in basket, Jackrabbit and Yorkie. Additional plans include a selection of puppets from classic literature, as well as a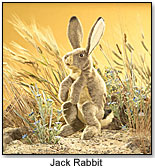 revamping of several retired puppets that will be brought back by customer demand. New finger puppets and more "surprise and pop-up" designs will round out this year's offerings.
To promote their new products, Folkmanis is looking to expand their marketing efforts with several campaigns with publishers and/or environmental organizations that could prove to be quite successful. "We are also toying with the idea of play-dates at specialty stores and trunk shows at major destinations," says Kollias.
In the past, the most successful distribution channel for Folkmanis has been the specialty retailer. However, Internet sales have recently been adding up. According to Kollias, their top three Internet-only accounts rival a major distributor. The company plans to enhance their Web presence in the coming year and may add a video program that will show the Folkmanis products in action. "I think the Web will be changing how we do business, and I personally love the convenience of the Internet," says Kollias, "but I hope we still retain trade shows. There is nothing like a hands-on experience."