(Subscribers are encouraged to also visit: Teddy Bear Stuffers)
To read more about the bear stuffing industry, click here.

Maxine Clark, founder of the Build-A-Bear Workshops, took a winning idea in early 1997 and turned it into an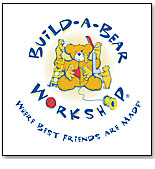 international operation. Her first store opened in the St. Louis Galleria, with others following in rapid succession. By the end of 2002, Build-A-Bear boosted over 100 stores. Few entrepreneurs have the motivation or savvy to expand at such an astronomical rate.
"We currently have stores in the U.S. and Canada. By the end of 2003 we [had] stores in Japan, Korea and the U.K. More countries will follow in 2004," Clark states. "I expect that will cover most of the major countries where this concept can have critical mass appeal by 2005."
She attributes her success to universal appeal. "We hit a warm, fuzzy spot with our guests. The teddy bear mixed with a fresh and unique concept is just what the customer was looking for," Clark says. "The landlords recognize a hit when they see one and they worked aggressively with us to expand the concept quickly, but without losing its special appeal."
Clark has a wealth of business experience under her belt. A graduate of the University of Georgia, she is an award-winning businesswoman with a 30-year background in retailing. She worked for May Department Stores Company for 25 years, where she created partnerships with Disney, American Greetings and Mattel. She was also the president of Payless Shoe Source for four years and developed the retailer into the world's number one seller of licensed children´s footwear.
Build-A-Bear Workshop was named "Best New Concept for 1998" by Chain Store Age magazine. The National Retail Federation named Build-A-Bear Workshop the "Retail Innovator of the Year" for 2001.
When asked for her personal philosophy or secret to success, she replies, "I do believe that it takes a village to raise a bear. In order for anything to be successful it takes the work of many people. Impeccable implementation and attention to details is required to be successful in today´s world."

Her workshops encourage participation. Shopping is more than selecting a toy from a shelf and taking it to the cash register. The process involves choosing the outer casing for the animal, stuffing it, fluffing it and sewing it up. The final steps involve grooming the animal and dressing it. The toy leaves the store as a pet in a take-home decorated box.

Interactive, family-oriented and fun, the atmosphere draws a vast crowd from toddlers to adults. "We attract a broad range of customers, but our target is families with kids under 12. We have equal amounts of boys and girls, and a strong adult appeal as well—everyone loves teddy bears."
Although the teddy bear is her biggest attraction, not all her designs are bears. The workshop currently features a lion, a leopard, a turtle and a variety of dogs and other domestic pets and wildlife. "We normally have about 30-35 animals in our assortment at any one time. We are always retiring animals and bringing in new ones. Bears are our number one sellers."
With many more awards sure to follow, Clark seems excited as she says "We can ´bearly´ wait."
Please post your comments below and share your thoughts with others. Scroll down:
---
Related sites:

Select a Build-A-Bear Workshop® Country Investor Relations. Select Your Country. buildabear.com/
Build-A-Bear Workshop Bearisms™ fur Teddy Bears: Remember your very first Teddy Bear. buildabear.jp/
How Bears Can Help: Grants Workshop offers grants in two areas, literacy education and pet programs. buildabear.com/aboutUs/ community/bearscanhelp/Grants.aspx
Build-A-Bear Workshop The NBA jerseys will be available in select stores by team market and ... will be available on the Build-A-Bear homeparents.about.com/cs/familycrafts/a/buildbear.htm
Build-A-Bear Workshop® Partners With NBA, WNBA ChristmasBuild-A-Bear WorkshopTreatsPlay homeparents.about.com/b/a/028877.htm
See Comments Below: