Dowling Magnets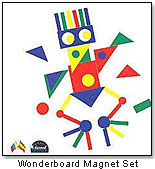 The educational Wonderboard Magnet Set is a great way to introduce spelling and words to children! It includes 99 magnet lower case letter, 26 upper case letters and 7 blank magnets that can be used to create your own words. Kids ages 3 and up can have fun and improve spelling at the same time! ($11.95)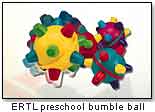 Ertl Co.
As children learn best when they're having fun, Ertl Co.'s Ertl Preschool early learning toys provides children with multiple ways to have fun while learning in their early years. Ertl Co. offers a wide variety of role-play and ride-on toys that provide the foundation for limitless imagination.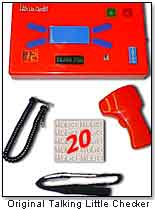 Fast Hands
Fast Hands has developed a new way to teach your child to count from 0-99. The Original Talking Little Lite Checker provides hours of learning fun for children. They will enjoy scanning objects across the Little Lite Checker anywhere as the Original Talking Little Lite Checker is portable with an included shoulder strap and battery operation. This counting resource will keep children entertained with interactive buzzers and lights and have them counting very soon!
Safetytots Intl. Ltd. (ToyDirectory)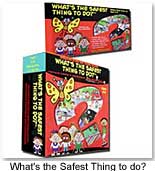 A fun way to keep kids safe, "What's the Safest Thing to Do?" is a CD-ROM that features the SafetyTots as they learn how to safely react to situations that they may encounter. This educational tool addresses many safety issues such as drowning prevention, poison control, stranger awareness, firearms safety and drug and alcohol prevention.
Pausitive Programs
The award-winning DVD, TimeOut Tot: The Behavior Coach is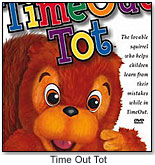 different from other behavior programs in that it focuses on classroom performance rather than playground behavior. Tot, the squirrel puppet character encourages good behavior and kindergarten readiness through honest words, singable songs, interactive games and simple stories. Volume 1 of the DVD includes segments on whining, tantrums, pushing, biting, cutting in line and grabbing in which caregivers can select the appropriate segment for that specific timeout. Ann R. Brazil, founder of Pausitive Programs and TimeOut Tot says, "TimeOut Tot teaches children to respect one another and the world around them," This video should be used in preschools and homes everywhere. ($19.99)
Insect Lore
Backyard Bugs-Counting and Sorting are colorful, creepy, crawly counters that help transform sorting and counting activities into fun! There are six insect shapes (72 total counters) including: caterpillars, bumblebees, stag beetles, dragonflies, tarantulas and grasshoppers that come in a reusable plastic tub. Suggested activities are included. Ages 3 and up. (12.95)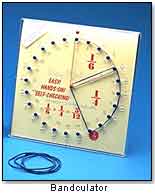 Kaidy Educational Resources
Parents and teachers alike will love BandCulator for those tricky to learn fractions! The BandCulator incorporates the concept of a PieCulator with the fun of a geoboard! Stretch rubberbands and pegs create pie-shaped wedges representing fractions that can be added, subtracted—even mixed fractions! This essential learning tool can even be used on an overhead projector! (Grades 3-8; $5)
Kristal Educational Inc.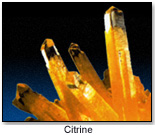 Space Age Crystal® Classroom Kits are great for the home or classroom! Each kit includes a 48-page teacher's manual that is easy to follow. Simply dissolve the crystal growing chemicals in hot water, place a rock to serve as a base into the solution and watch crystals grow right before your eyes! Discover the laws of nature which create crystals inside the Earth and also learn about the current crystal growth experiments onboard the International Space Station! ($29.95)