---
New & Notable Toys: Music
Check out these noteworthy toys.
MOBI Cube White Bluetooth Speaker w/ 360° Light Show by MOBI Technologies, Inc.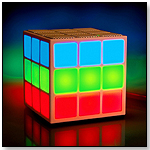 Why listen to music through an uninspired device? Music is rich, blooming and moves with feeling. MOBI Cube brings the experience and passion of music through light. Uplifting your music experience through light and sound in a modern design. Bluetooth connection or Aux wired input. Features Special Music Sync Light Show mode. Light Show On/Off with 5 modes. 6-Hour rechargeable Li-ion battery. Power/battery indicators. Compatible for use with all Bluetooth enabled devices. 5/21/2015 (Price: $29.95) [Add to my Inquiry Basket][?]



Water Dancing Speakers by LEADING EDGE NOVELTY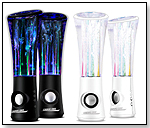 Connect these speakers to computers, iPhones, iPods, tablets, Android, game players & more. Multi-colored jets of water dance to the volume and beat of the music. That, added to the 4 multicolored LEDs, creates an incredible light and water show. The speakers stand 9" tall and are compatible with any audio device that has a 3.5mm audio jack connection. They are lightweight and portable. All connection cords are included.
— In a August 2014 survey, Stan Giliberto, owner of Over the Rainbow Toys in Glastonbury, Conn., told TDmonthly that this is one of their best-selling toys. "It's good for older kids who are starting to age out of toy stores," he explained.
— In a September 2014 survey, Beth Snyder, manager of Growing Tree Toys in State College, Pa., told TDmonthly that these speakers are one of the store's best-selling novelty items.

6/12/2014 (Price: $59.99) [Add to my Inquiry Basket][?]



Yo Gabba Gabba Microphone by ZOOFY INTERNATIONAL LLC


Sing the songs of Yo Gabba Gabba with this microphone that features fun colors and images of your favorite characters. It lights up and even features songs and music taken directly from the show! 6/19/2013 [Add to my Inquiry Basket][?]



I Am Your Gummy Bear by GUMMYBEAR WORLDWIDE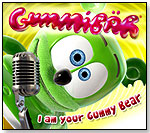 A 30 second video clip for this little green troubadour's song "I'm A Gummy
Bear" (now known worldwide as The Gummy Bear Song) has met an enthusiastic response around the globe with more than 800 million plays on YouTube and MySpace video alone. This multi-lingual hit – available in the original Hungarian, we well as English, French, Spanish, German, Portuguese, Swedish, Hebrew, Czech, Slovak, and other languages – has won the hearts of fun-loving audiences everywhere. It has gone on to hit the best seller lists in every country in which it was released. This USA release is an enhanced CD and includes exclusive bonus content not previously available in any other country as well as the full length version of the English video.
— As of 1/16/2013 this product had 4.4 out of 5 stars from 25 reviews on Amazon.com. 1/16/2013 (Price: $13.99) [Add to my Inquiry Basket][?]



Men of Iron by GREATHALL PRODUCTIONS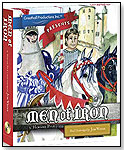 Men of Iron relates the thrilling adventures of a young man seeking justice for himself and his family in fifteenth-century England. With his father unfairly outlawed by King Henry IV, Myles Falworth faces enormous odds before he can become a knight and champion his family's cause against powerful foes. With the help of loyal friends, Myles demonstrates courage and persistence as he confronts his opponents one by one, winning self-understanding and love along the way. In addition to being a classic adventure, Men of Iron offers fascinating details of castle life and of the long road to knighthood. This book is sure to become a favorite of any boy or girl who loves adventure, and will turn anyone new to the medieval era into a lifelong devotee. Written by Howard Pyle, unabridged reading by Jim Weiss. 11/6/2012 (Price: $29.65; Age: 7 and up) [Add to my Inquiry Basket][?]



A Laurie Berkner Christmas by TWO TOMATOES RECORDS LLC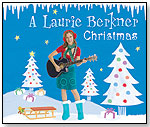 The first-ever Christmas album from kids' music superstar Laurie Berkner, featuring classic seasonal and Christmas songs as well as three original tracks. "The CD is set apart from other holiday albums for kids because Laurie Berkner is the biggest name in children's music in the country - dubbed 'The queen of children's music' by People Magazine and 'The undisputed queen of kindie rock'" by USA Today. The reason she is the biggest name in kids' music is her appeal to parents, not just kids," Sarah Geist Rosen from SKG Publicity told TDmonthly. Launch date: October 2012.
Awards: 2013 TDmonthly Seal of Approval
— As of 12/6/2012 this product had 4.9 out of 5 stars from 23 reviews on Amazon.com. Pros: Features many Christmas classics; interesting vocal arrangements; enjoyable for kids and adults. Cons: One reviewer wished there were more original songs.

10/19/2012 (Price: $13.98; Age: All Ages)



Cowboy Playground by PUTUMAYO KIDS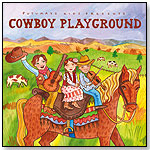 A fun collection of classic cowboy songs for buckaroos of all ages by artists such as Western music stalwarts Riders in the Sky and Don Edwards. "Cowboy Playground includes a 24-page booklet featuring archival photos from the Buffalo Bill Historical Center in Cody, Wyoming," Marie-Louise Sturm, Co-Manager of Putumayo Kids, told TDmonthly. Launch date: May 2012.
— As of 9/25/2012 this product had 5 out of 5 stars from 1 review on Amazon.com. 9/17/2012 (Price: $14.98; Age: 3 to 10) [Add to my Inquiry Basket][?]



Practically Ridiculous by THE JIMMIES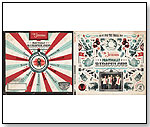 Practically Ridiculous is the latest offering from award-winning kindie rock band The Jimmies! Featuring epic minivan ballads and swinging tea party hits, Practically Ridiculous is a celebration of the silly in signature Jimmies style. Launch date: September 2011. 8/26/2011 (Price: $14.99; Age: 2 to 10) [Add to my Inquiry Basket][?]



Wild Child by RECESS MUSIC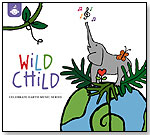 Recess Music, a company that strives to awaken kids to the magnificence of our planet through albums of earth-friendly music, announces the release of Wild Child, the fourth in its award-winning "Celebrate Earth" series of CDs. Singing the praises of African fauna, the 14 tracks of Wild Child showcase a variety of musical contributions by a sampling of today's most gifted kids' musicians, including Jack Grunsky, Anna Moo, and Danny Adlerman. "Sales of Wild Child will benefit Roots and Shoots, the children's division of the Jane Goodall Institute," Elizabeth Waldman Frazier, publicist at Waldmania PR, told TDmonthly. Launch date: August 2011. 8/10/2011 (Price: $11.99; Age: 4 to 8) [Add to my Inquiry Basket][?]



Ted Jacobs - Back to the Garden by HOUSE AT THE CORNER MUSIC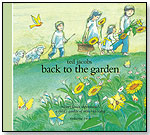 Parents' Choice® Award winning musician/composer Ted Jacobs is dedicated to presenting exquisite acoustic musical settings of the world's most beloved poetry. His third studio CD, Back to the Garden,is a collection of songs based on poems from Robert Louis Stevenson's A Child's Garden of Verses. More than ten years in the making, this album is a companion to Jacobs' award-winning recording, A Child's Garden of Songs. "Back to the Garden affords a perfect antidote to urgent schedules and electronic fascination, providing time and space for children to reflect, dream, and imagine while they nurture their creativity with music that's an ideal match for Stevenson's poems," Elizabeth Waldman Frazier, publicist at Waldmania PR, told TDmonthly. Launch date: September 2012. 8/10/2011 (Price: $14.99; Age: 0 to 6) [Add to my Inquiry Basket][?]



BUGS by COIL RECORDS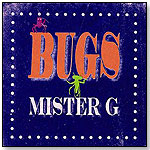 "BUGS" is the critically acclaimed second album of Mister G, a celebrated songwriter and educator who performs internationally. The songs, which include fan favorites such as "Shark in My Bathtub" and "Pam the Pug," span a range of musical styles from funk to rock, bluegrass to bossa nova. The CD includes several original bilingual (Spanish/English) songs, which grew out of Mister G's concerts for kids in Latin America. 6/27/2011 (Price: $14.99; Age: 2 to 9) [Add to my Inquiry Basket][?]



SkullyBoom by SKULLYBOOM INC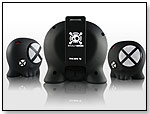 The SB1 is a portable amplified speaker system that works with any audio device. The SB1 allows people to enjoy their tunes on the go in a stylish, modern package. 3/4/2011 (Price: $49.99; Age: 12 and up) [Add to my Inquiry Basket][?]



Everyone Loves To Dance by Aaron Nigel Smith (CD) by MUSIC FOR LITTLE PEOPLE/MFLP DISTRIBUTION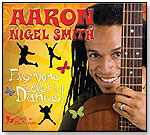 Everyone Loves To Dance is the latest CD by Aaron Nigel Smith and features special guest performances by Ziggy Marley, Kevin Richardson (BackStreet Boys), DJ Drez and Junior Rhythm (Rhythm Child). Aaron's hip, original songs keep the whole family moving and grooving on this entertaining new CD.
Awards: 2010 Parent's Choice "Recommended;" 2010 NAPPA Honors 2/9/2011 (Price: $13.98; Age: 2 to 6) [Add to my Inquiry Basket][?]



Piñata Party! by LUCHADORA RECORDS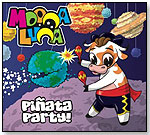 Moona Luna is the new musical project brought to you by the Latin-Alternative group Pistolera. Inspired by the birth of her first child—during the making of the last album—Pistolera's lead singer and songwriter Sandra Velasquez now brings us family-friendly songs in Spanish and English that continue the band's tradition of positive messages and toe-tapping beats. Moona Luna's debut album, Piñata Party, features eleven original songs as well as a cover of the Latin American folk song De Colores. Brooklyn based family music hero and Moona Luna fan, Dan Zanes, makes a guest vocal appearance on Brinca, Jump. "This is bilingual party music for the whole family," Beth Blenz-Clucas, PR, told TDmonthly. Launch Date: March 2011. 1/25/2011 (Price: $15.00; Age: 1 to 8) [Add to my Inquiry Basket][?]



Groove Kid Nation: The Wheels on the Bus by GROOVE KID NATION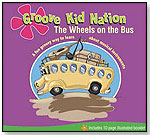 The first release in a planned series, Groove Kid Nation: The Wheels on the Bus features favorite songs and rhymes including the title track, "Froggy Went a Courting" and "The Itsy Bitsy Spider," with a few original pieces thrown into the mix. Each tune features an animal character performing a solo on their instrument. An enclosed 10-page booklet features illustrations of these new animal friends created by Nica Brooke. "The recording spotlights the sounds of instruments with funky music and top musicians performing," PR Beth Blenz-Clucas told TDmonthly. Launch date: March 2011 1/12/2011 (Price: $15.00; Age: 1 to 10) [Add to my Inquiry Basket][?]



Mrs. Pinkelmeyer Music by MRS PINKELMEYER LLC
Dance and sing along with your children or grandchildren to this CD featuring the latest hit, "Mrs. Pinkelmeyer Makes You Happy," and the song that started the dance craze, "Pinkelmeyer Dance." (

Watch Video) 12/15/2010 (Price: $6.99) [Add to my Inquiry Basket][?]



Only One Ocean by THE BANANA SLUG STRING BAND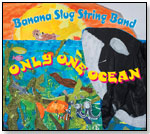 Only One Ocean contains 14 original songs from the award-winning Banana Slug String Band; all designed to inspire young people and their families to learn about and care for the ocean. Special guests include Grammy winners George Winston, Victor Wooten of Bela Fleck & the Flecktones, and BeauSoleil avec Michael Doucet. All songs are based on "Ocean Literacy: The Essential Principles of Ocean Sciences K-12." Associated curricula also available.
Awards: 2008 NAPPA (National Parenting Publications Awards) Honor Award; 2008 Skipping Stones Honor Awards; 2007 Moonbeam Children's Book Gold Award; 2007 iParenting Media Award; 2005 Gail Rich Award; 2005 NAPPA (National Parenting Publications Awards) Gold Award; 2005 Parents' Choice Silver Award; 2004 iParenting Media Award; 2004 Creative Child Magazine Seal of Excellence Award; 2000 AFIM Children's Album of the Year; 1997 American Library Association's Notable Children's Recording Award; 1996 NAPPA Honor Award; 1996 Parent's Choice Honor Award; School Library Journal starred review
12/8/2010 (Price: $15.00; Age: 0 to 11) [Add to my Inquiry Basket][?]



Keller Williams' Kids by MADISON HOUSE INC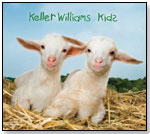 With Kids, Keller creates a style of family music that's all his own, and reaches his young audience in a way that matters. While other performers play for kids, Keller plays with them. For the album, Keller takes influences of traditional bluegrass, 'Chester & Lester' innovative guitar technique, Robin Williams, and Bobby McFerrin. 11/2/2010 (Price: $14.98) [Add to my Inquiry Basket][?]



Monkey Monkey Music: The Videos with Meredith by MONKEY MONKEY MUSIC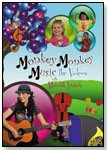 With the help of her animated and real friends, Meredith LeVande sings 15 catchy children's songs about everyday concepts to which young children can relate. Each is brought to life on video. No two segments are exactly alike; there is a lot of variety of video technique and each segment is uniquely choreographed. 10/29/2010 (Price: $19.95; Age: 2 to 5) [Add to my Inquiry Basket][?]



Mind of My Own by FRANCES ENGLAND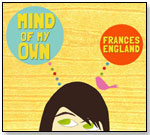 Mind of My Own is the third album from kindie artist Frances England. With a little help from the Mates of State and songs like "Jacques Cousteau" and "Cookies & Milk," Frances England appeals to kids and parents alike.
— "Frances England's song writing truly reflects the life of a family and all of the fun moments both children and parents share!" explained Kristin of Take It From Me. Kristin added that she "loved the song "To Be," which reminded me off my daughter's aspiring and hopeful spirit!"
— Amber Bobnar from Hilltown Families queried: "You know when you hear an artist for the first time and they just grab you? That's what happened for me when I heard Frances England's new CD Mind of My Own." Amber praised the CD for its "a frenetic energy that is exciting and contagious." 10/27/2010 (Price: $14.99) [Add to my Inquiry Basket][?]



THE WHEELS ON THE BUS SING-ALONG TRAVEL KIT by SCHOLASTIC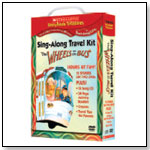 THE WHEELS ON THE BUS SING-ALONG TRAVEL KIT, awarded a prestigious 2010 NAPPA Gold Award, contains two musical DVDs featuring 15 animated literary classics including Paul O. Zelinsky's lively Wheels on the Bus with an unforgettable score by The Bacon Brothers and Cyndi Lauper's There Was an Old Woman Who Swallowed a Fly, a CD with 13 sing-along songs, a 34-page activity booklet loaded with games and activities. It's packaged in a colorful and portable travel case with a handle, and also turns into a fun-filled, go-anywhere mini-suitcase for kids! 10/26/2010 (Price: $24.95) [Add to my Inquiry Basket][?]



The Tortoise and the Hare CD by MAESTRO CLASSICS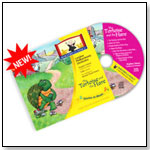 The Tortoise and the Hare is the 8th in the CD series for narrator and symphony orchestra. This is a delightful adaptation of the classic fable set to an original score by Stephen Simon and performed by the London Philharmonic Orchestra. The story is animated by a bevy of animal friends with a French twist in the character of Mrs. Beaver, who runs the bistro where Hare takes his rest. A 24-page activity booklet accompanies the CD with illustrations by nationally recognized children's book illustrator Renee Andriani.
Awards: Dr. Toy 100 Best Children's Products - 2010 10/13/2010 (Price: $16.98; Age: 5 to 12) [Add to my Inquiry Basket][?]



T'was the Night Before the Storm, A Katrina Story by GESTALT INSTITUTE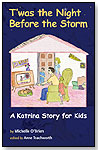 T'was the Night Before the Storm, A Katrina Story for Kids, is a new 62-page book telling one' child's story of the hurricane and flooding that devastated New Orleans and the surrounding cities in August 2005. Told in a familiar rhyme, the 29 verses describe the events in a child's language. It deals with how parents coped with the evacuation from the city and the rebuilding of their homes. It is an instructive and informative way to acquaint children with the difficulties presented by a catastrophic event.
Awards: Dr. Toy 100 Best Children's Products - 2010 10/12/2010 (Price: $15.00; Age: 5 to 10) [Add to my Inquiry Basket][?]



Jungle Gym by JUSTIN ROBERTS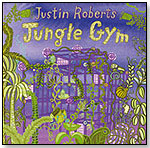 Jungle Gym aims to ascend through the collective memories of childhood, from the joys of trick or treating and sleepovers to the magic stillness of snow days and gym class parachutes. The recording takes listeners on a journey through iconic experiences that kids will relate to and parents will remember. It's an often funny and unexpectedly rocking ride, from magic moments sailing on a moonlit cardboard box, through the temporary traumas of getting lost, to the anticipation and wonder of a school fire drill. Giant pounding drums, vintage electric guitars, strange and fanciful time changes, soaring vocals and elegant French horns yearn toward the conquering heights of the jungle gym. Awards: Parent's Choice Foundation Audio Award Fall 2010 10/1/2010



Favourite Poems for Children by NAXOS OF AMERICA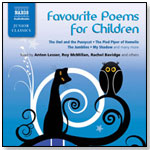 This collection includes magical, macabre, dramatic, funny, bizarre, absurd, delightful, moving and charming poems by Lewis Carroll, A.A. Milne, Edward Lear, Hilaire Belloc, Kenneth Grahame and many others. Readers such as Anton Lesser, Simon Russell-Beale and Timothy West bring the lines beautifully to life and aim to make this an ideal introduction to some of the best-loved children's poetry. 9/23/2010 (Price: $14.98; Age: 8 to 13) [Add to my Inquiry Basket][?]



Sunny Day by SMITHSONIAN FOLKWAYS RECORDINGS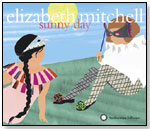 A true family affair, "Sunny Day" features performances with Elizabeth Mitchell's husband and musical partner, Daniel Littleton, their nine-year-old daughter Storey and Storey's cousins and friends. The album features two original songs written by Storey, and guest performers include Levon Helm, Dan Zanes, Jon Langford (Mekons), and the Children of Agape Choir of South Africa. There is something here for every musical taste, from traditional American folk songs, to Japanese and Korean nursery songs, to fresh new arrangements of popular songs. "Elizabeth Mitchell and her group offer "handmade music" without glitsiness. It's honest and entertaining," Sugar Mountain PR's Beth Blenz-Clucas told TDmonthly.
Awards: Dr. Toy 100 Best Children's Products - 2010 9/13/2010 (Price: $12.00; Age: All Ages) [Add to my Inquiry Basket][?]



Beautiful Baby, Wonderful Child by CHILDREN INC.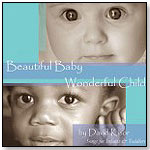 The Beautiful Baby, Wonderful Child songs celebrate the powerful connection between a caregiver and infant. This connection is the secure base from which the toddler begins to explore their world. These songs, geared for ages 0 to 3, have underlying themes of attachment, initiative and self-regulation, which are critical to infants' and toddlers' early development. Awards: 2009 Oppenheim Toy Portfolio Platinum Audio Award 9/1/2010 (Price: $15.95; Age: 0 to 3) [Add to my Inquiry Basket][?]



Banjo to Beatbox: Cathy & Marcy with Christylez Bacon by CATHY & MARCY'S SONG SHOP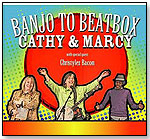 Grammy Award winning children's musicians Cathy and Marcy team up with human beatbox Christylez Bacon to combine folk and hip-hop styles. This eight track CD is filled with new songs and children's classics like "Froggie Went A Courtin'" and "Syncopated Washboard Rhythm Song."
— Mark S. Tucker of Folk & Acoustic Music Exchange described the CD as "very Sesame Street-ish." Though the recording quality is "somewhat amateurish" and the CD is "only a half hour," Mark recommended from "Banjo to Beatbox" as "a nice little addition to the catalogue of discs for kids."
— Caroline Holt from Our Kids listened to the CD with her kids as well as four other adults. Caroline and her children preferred the beatbox songs on the CD, while the other adults greatly favored the folk songs. As a whole, they "found it annoying that it flip-flops between beatbox and folk songs," though Caroline felt the low price tag made the album a worthy purchase even for only half the songs. 8/30/2010 (Price: $7.99; Age: 2 to 8) [Add to my Inquiry Basket][?]



Shakin' The Chute by KIMBO EDUCATIONAL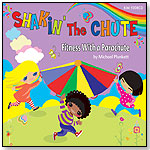 Parachute fitness routines set to diverse music and original songs address mobility, fitness, directionality, body identification, imaginative play and important concepts. Parachute play can be used for circle time, arrival and departure activities, recess and indoor/outdoor play. 8/26/2010 (Price: $15.95; Age: 4 to 7) [Add to my Inquiry Basket][?]



Power Tunes by TURNING POINTS MEDIA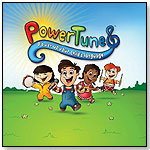 Power Tunes is an album from speech-language pathologist and multi-award winning songwriter Joe Rothstein, MS, CCC-SLP. Favorites like "School Song," "Food Song" and "Opposite Song" aim to pick kids up and get their bodies and brainwaves moving together while empowering them with important language tools. "Power Tunes uses principles of speech-language pathology to to help toddlers and young children learn vocabulary, speech sounds, and early academic concepts," Turning Points Media President Joe Rothstein told TDmonthly.
Awards: 2009 iParenting Media Award; 2009 National Parenting Center Seal of Approval
— "I have several students with speech issues in my room this year and was thrilled with the results of playing this CD for my class," explained the reviewer from The Opinionated Parent. The critic added that "Whether your children have speech concerns or not, it's a great CD … I give it a ten out of ten – even if I wouldn't listen to it without my kids around."
— Heather Sedlock, Special Needs Kids Examiner for Examiner.com, listened to the CD both on her own and with a group of children and toddlers with speech-language deficits. Heather and her co-reviewers enjoyed the "10 upbeat, get-you-out-of-your-seat songs," which she found perfect for home, school, daycare and travel settings. 8/25/2010 (Price: $9.98; Age: 0 to 6) [Add to my Inquiry Basket][?]



Many Hands: Family Music for Haiti by SPARE THE ROCK RECORDS LLC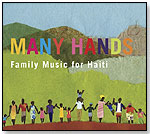 Many Hands: Family Music for Haiti brings together 22 family friendly artists to help with the Haiti relief effort. The CD includes previously unreleased and brand new songs from kid favorites including They Might Be Giants and Pete Seeger. Proceeds from the record will be donated to the Haitian People's Support Project.
— Leigh Goldman Balber of Urban Baby calls the CD "A We are the World for the sandbox set." The "who's who … of the best in the world of kiddie music" combine to create a "spiritual, uplifting (but not too out there)" CD. 7/7/2010 (Age: All Ages) [Add to my Inquiry Basket][?]



"Time Out To Rock" by The Not-Its! by LITTLE LOOPY RECORDS


"Time Out To Rock," filled with up-tempo power-pop tunes, mixes songs that are "just for fun" with songs about such topics as welcoming the new kid at school or dealing with bullies. The first track, "Welcome to Our School," sets the energy level on high with an irrepressible dance beat and clean playing that doesn't clutter the lyrics. Rocking on from there, the pace slows at album's end with the poetic, reflective "Hollow Tree." 6/28/2010 (Price: $14.00; Age: 3 to 7) [Add to my Inquiry Basket][?]



"Be Nice" by Leeny and Steve by LEENY TUNES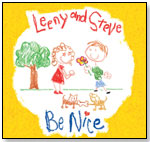 All of the songs on "Be Nice" were inspired by Leeny's persuasive, misbehaving, penguin-loving nephew Zak, and the result is an album of irresistible, hilarious, and educational tunes for children and their parents.
Awards: 2008 Parents' Choice Approved Award; 2008 Children's Music Web Award: Best Recording for Preschoolers; 2008 Creative Child Magazine Preferred Choice Award; 2008 Best Music Recommended List for Your Family by Common Sense Media; 2009 Song of the Year nominee by Just Plain Folks Music for "What Have You Done With All the Penguins?!"; 2008 International Songwriting Competition Finalist for "Mammals" 6/25/2010 (Price: $15.00; Age: 1 to 8) [Add to my Inquiry Basket][?]



A Sunny Day by JULIE K MUSIC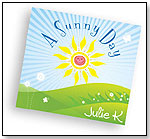 "A Sunny Day" captures all the fun and wonder of a child's day from sun up to lights out. With an eclectic mix of melodies, playful lyrics and inviting vocals, Julie K takes children on an exciting train ride, a trip to the zoo, flying high jumping like a jumping bean and more.
Awards: 2010 Parents' Choice Award; 2010 Dr. Toys Best Vacation Product Award; 2010 Dove Family Approved seal from the Dove Foundation 6/25/2010 (Price: $14.98; Age: 0 to 10) [Add to my Inquiry Basket][?]



A Mighty Good Day by HULLABALOO


A Mighty Good Day is the eighth album from the award-winning kid's music duo, Hullabaloo. 6/18/2010 (Price: $12.00; Age: 1 to 6) [Add to my Inquiry Basket][?]



Pocketful of Wonder by A GENTLE WIND


The lively songs on Sarah Pirtle's new CD, Pocketful of Wonder, encourage outdoor play and a childhood nourished by imagination, curiosity and nature. With humor and warmth, Sarah beckons children to experience the exploration and enchantment of the seasons, farm life, city neighborhoods and family time.
Awards: 2010 Parents' Choice Gold Award; 2010 Tillywig Toy Award; Magic Penny Award for Lifetime Achievement in Children's Music
— Veronica Schwartz of the School Library Journal called the album "A very strong addition to most collections" perfect for "evening story times, in preparation for nap time, or during those quieter times at home."
— Tillywig Toy Awards gave the CD its Sterling Fun award, explaining that "Sarah Pirtle's expressive voice and lyrics evoke a sense of wonder, hers and ours, at the beauty and mysteries of the world in which we live," from "the first snowfall of the season" to "the gorgeous stirrings and awakenings of spring." 6/14/2010 (Price: $14.95; Age: 4 to 9) [Add to my Inquiry Basket][?]



Lullabies to Celebrate Mother and Child by LULLABYLAND LLC


"Lullabies to Celebrate Mother and Child" is a collection of 10 original lullabies written and performed by Paige Stroman. The album is recommended by a psychologist for its beautiful lyrics and soothing sounds. The music also has nature sounds woven throughout the CD to enhance a baby's state of relaxation. "This CD was produced by a world-renowned rock producer, Jack Richardson, who produced Bob Seger's 'Night Moves,' Alice Cooper's 'School's Out' and The Guess Who's 'American Woman," Lullabyland Singer/Songwriter Paige Stroman told TDmonthly.
Awards: 2001 Silver NAPPA 6/14/2010 (Price: $14.99; Age: All Ages) [Add to my Inquiry Basket][?]



Why Does Gray Matter? by ROGER DAY PRODUCTIONS LLC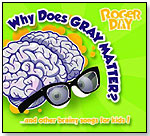 This fun and educational 14-track album includes songs "Inside My Cranium," "It's a No-Brainer" and "Monkey Brains." 6/8/2010 (Price: $15.00)



A Frog Named Sam by BEN RUDNICK AND FRIENDS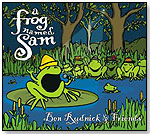 Ben Rudnick & Friends' seventh CD, "A Frog Named Sam," is filled with energy, fun and musicianship. The title track tells the story of Sam, a country frog who heads off to the big city to fuflfill his dream of singing for big audiences. With success, he misses his friends and returns to sing for them back at the pond. 6/8/2010 (Price: $14.95) [Add to my Inquiry Basket][?]



Zoo Ear Buds by HOG WILD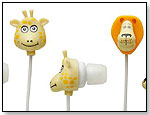 Zoo Buds are zoo-themed, in-ear headphones. They come with three different ear tip adaptors for a custom, comfortable fit. Zoo Buds fit the iPod, iPhone and other 3.5mm plug-in devices, and are available in six styles. 5/25/2010 (Price: $11.99; Age: 6 and up) [Add to my Inquiry Basket][?]



The Final Funktier by RECESS MONKEY


"The Final Funktier" presents Recess Monkey on an intergalactic voyage in outer space: 15 songs of high-energy funk and new-wave grooves, taking listeners on a stratospheric dance party that occasionally touches down on solid ground with moon boots, jet packs, sunglasses, satellites and booster seats in hand. Jack Forman of Recess Monkey told TDmonthly, "We think of our classrooms as focus groups for what's on kids' minds. ... Laughter permeates our experiences with kids, in the classroom and out!" Launch date: June 15, 2010. 5/10/2010 (Price: $15.00; Age: 3 to 7) [Add to my Inquiry Basket][?]



Celeste Sings, Kids Dream by ROMANTIC REALIST RECORDS LLC


This album is a blend of classic and original lullabies sung by Celeste over an accompaniment of keyboards, strings and harmonica. Classic titles include "Edelweiss," "Wynken, Blynken, and Nod" and "All Through the Night." Awards: 2009 Nappa Gold Award; 2010 National Parenting Center Seal of Approval; 2009 Family Choice Award.
— The National Parenting Center gave "Celeste Sings, Kids Dream" its Seal of Approval award and labeled it as "an ideal CD for 'wind down' time or to enhance the pre-bed ritual." Celeste's "soothing voice" fosters a "gentle feel" that is both "engaging" and relaxing.
— Winner, Family Choice Award
— Winner, National Parenting Publications Awards NAPPA GOLD 5/3/2010 (Price: $14.98; Age: All Ages) [Add to my Inquiry Basket][?]



Ranky Tanky by MAYHEM MUSIC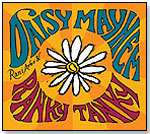 Rani Arbo & Daisy Mayhem is an acclaimed American string band that released "Ranky Tanky" nationwide in 2010. This release is meant for all ages as family listening and reflects Rani Arbo's journey into motherhood, as well as her love of American music. The tracks cover songs from various genres, times and traditions, so listeners of practically any musical taste can pick their favorites, from the raucous "Tennessee Wig Walk;" to the swingy "Kemo Kymo;" the Mardi Gras parade styled "They All Ask'd For You," or the rousing rendition of "Purple People Eater." Sugar Mountain PR Publicist Beth Blenz-Clucas told TDmonthly, "Modern arrangements and traditional instruments, plus a collection of familiar songs that invite singing along, make this a great choice for families that love non-commercial acoustic music." 5/3/2010 (Price: $14.98; Age: 2 and up) [Add to my Inquiry Basket][?]



The Feelings Storybook with Companion CD by ABC FEELINGS INC.


The Feelings Storybook is a sensitive and heartfelt book for children of all ages that can act as an assessment tool for emotional growth. This book is interactive and contains 32 pages with full-color illustrations. It is ideal for the developing reader and features a 22-minute companion CD narrated by the author/psychologist, Dr. Alexandra Delis-Abrams. 4/29/2010 (Price: $16.95; Age: All Ages) [Add to my Inquiry Basket][?]



Baby Banana CD by VERY DERRYBERRY PRODUCTIONS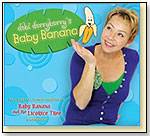 Debi Derryberry (the voice of Nickelodeon's Jimmy Neutron) combines jazz, folk, calypso and reggae styles with her whimsical flying Baby Banana character in this CD of nine original songs about freckles, tropical fruit, an orangutan and more. The 10th track features Debi reading her story "Baby Banana and the Licorice Tree."
— The Casual Perfectionist's JoAnn listened to the CD several times with her daughter. Both enjoyed the silly subjects of the songs and Debi's "magical" singing. JoAnn concluded, "This is a CD that will stay near the top of our collection for a while!"
— Michelle from Flying Giggles and Lollipops reported that her family "took this CD with us on our camping trip and all the children had a blast when we played it." She laughed to the CD along with her kids, explaining, "This is one you will not mind listening to, which is a good thing, because your children are going to be requesting it over and over again!" 4/27/2010 (Price: $14.00) [Add to my Inquiry Basket][?]



Tiny Cool by ROCKETNYC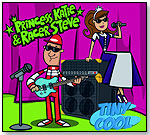 Princess Katie and Racer Steve bring their combination of singing, musicianship and kid-oriented comedy to their third studio CD. "Tiny Cool" delivers messages about honesty, individuality, acceptance, kindness, helpfulness, the power of love, and the amazing capabilities kids will exhibit, if they're only given a chance. Elizabeth Waldman Frazier, president of Waldmania Public Relations, told TDmonthly, "'Tiny Cool' captures the vibrant energy, daring innovations, and positive spirit of the NYC-based group's tremendously popular live performances." Launch date: April 4, 2010.
— CPA Mom of Did You See That? reported that her "daughter loves the beat of the music" and "her favorite was 'Clelia's Party' because it just like an entire FIESTA in a song!" Though both mom and daughter felt the skits between songs fell flat, after listening to the CD, CPA Mom loved "the lyrics and the messages they give – (about) dealing with bullies, celebrating our uniqueness (like shyness), and really, that kids can pretty much do anything."
— Carrie of Growing a Baby in Seattle listened to the CD with her whole family, and "it only took a few minutes for us all to be big fans." The between-song skits had Carrie and her kids "laughing out loud." She also noted that, "it's nice to listen to a CD that's so encouraging — this CD is 'kid power' at its best." 4/16/2010 (Price: $15.00; Age: 2 to 8) [Add to my Inquiry Basket][?]



Jack Grunsky: Partout où les enfants chantent by CASABLANCA KIDS INC.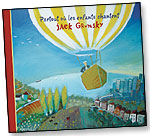 "The children sing everywhere" in this French CD featuring artist Jack Grunsky, accompanied by guitar and percussion. It includes 20 tracks. Awards: 2009 National Parenting Publications Honors Award. 4/16/2010 (Price: $14.98) [Add to my Inquiry Basket][?]



Hot Potatoes! The Best of the Wiggles by KOCH ENTERTAINMENT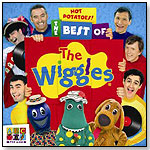 This 34-track album features The Wiggles musicians in songs including "Fruit Salad," "Get Ready to Wiggle" and "Monkey Man" (featuring Kylie Minogue). 4/16/2010 (Price: $18.00) [Add to my Inquiry Basket][?]



Bari Koral Family Rock Band: Rock and Roll Garden by LOOPYTUNES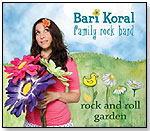 This 11-track album includes an array of pop and rock children's songs. 4/16/2010



The Big Picture by JACKPOT MUSIC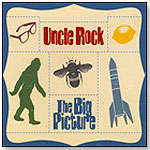 The Big Picture is a socially conscious salute to Uncle Rock's musical heroes, including 12 original songs and two covers. Known for his rockabilly style and lyricism inspired by Roald Dahl and Shel Silverstein, Uncle Rock offers a musical variety show here with songs about recycling, acceptance of differences and the importance of shopping locally. Publicist Beth Blenz-Clucas of Sugar Mountain PR told TDmonthly, "These songs are fun but also provide food for thought." Launch date: April 13, 2010.
— Jenn Savedge of Mother Nature Network praised the CD for being "socially conscious" but not "sickeningly sweet." She told fellow parents, "You'll honestly be glad when your kids want to hear it again and again."
— Jeff Bogle of Out With The Kids was equally impressed by the mellow and more upbeat songs featured on the CD. He proclaimed, "If you've never owned an Uncle Rock album before, now is the time to rectify that situation." 4/14/2010 (Price: $15; Age: 3 to 10) [Add to my Inquiry Basket][?]



Green Golly & Her Golden Flute by TUGBOAT MUSIC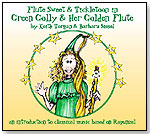 "Green Golly & Her Golden Flute" introduces children to classical music via a lighthearted embellishment of the tale of Rapunzel. Green Golly relies on her musical abilities to help unravel the mysteries of life in this engaging tale of romance and rescue. Elizabeth Waldman Frazier, President of Waldmania Public Relations, told TDmonthly, "Green Golly & Her Golden Flute brings a breath of fresh air to kids' recordings, combining classical music, storytelling, and comedy." Launch date: May 11, 2010.
— "The music is gorgeous!" enthused Heather, The 24/7 Mom. Heather felt that "the story is absolutely hilarious," and that "this CD is an awesome way to introduce children to classical music without them saying, 'Mom! Turn on Hannah Montana.' "
— Sheri of This Bird's Day incorporated the CD into her daughter's bedtime ritual: "The classical music is soothing and relaxing, and it has the added benefit of a beautiful bedtime story to kick off Baby Bird's nighttime routine as well as mine." 4/14/2010 (Price: $15.00; Age: 4 to 10) [Add to my Inquiry Basket][?]



Great Day by MILKSHAKE MUSIC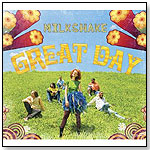 Featuring a mix of rock, folk and classical sounds, this 12-track album showcases the talents of the Milkshake band. It was nominated for a 2010 Grammy Award for Best Musical Album for Children. 4/8/2010 [Add to my Inquiry Basket][?]



Earthworm Ensemble CD by WESTERN SEEDS RECORDS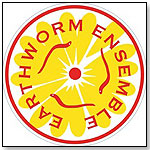 Earthworm Ensemble is a 22-piece folk/country group producing music the whole family can sing along to. Their self-titled CD contains 11 songs about worms, a pizza moon, growing corn and a superhero dog and bear.
— Dadnabbit's Jeff Giles applauded the album's ample heart, homespun feel and eco-friendly subject matter. He concluded, "Children's records don't get much timelier, or more well-meaning, than this."
— Kathleen of Katydid and Kid enjoyed the lovely vocal harmonies. The casual feel of the recording made it perfect for her to dance to with her child.
— CanCan of Mom Most Traveled called the CD "fresh." She shared the music with her pre-K students, leading an interpretative dance to "Bang A Drum" and humming along to "That's What The Earthworm's For." 4/8/2010 (Price: $15.00; Age: All Ages) [Add to my Inquiry Basket][?]



Joanie Leeds and the Nightlights: I'm a Rock Star by LIMBOSTAR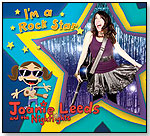 Joanie Leeds and the Nightlights rock kids and parents alike with I'm a Rock Star. The 13 tracks on the album range from the rockin' title track to the jazzy "I Like Jazz" to a game of "Joanie Says." The CD also includes the soothing "Give Me a Hug" and Spanish song "En Español."
— Katy Farber of Non-Toxic Kids exclaimed, "This music is hard to resist — infectious fun, that begs you to dance and move with your little people." Both Katy and her kids had a great time singing and dancing along to Joanie's pop-rock.
— Amelia Stewart, whose review on My Sentiment Exactlee includes a track-by-track breakdown of the CD, described it as "a perfect collection of songs for a daycare or preschool." Though not all the songs were to her taste, Amelia reported that her son thoroughly enjoyed the music. 4/7/2010 (Price: $15.00; Age: All Ages) [Add to my Inquiry Basket][?]



More Story Songs & Sing Along by DEBBIE AND FRIENDS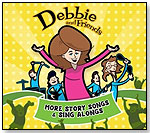 This CD features 10 kid-tested tunes by Debbie and Friends designed to get everyone in the family playing and dancing along. The release from the Boston-based artist, More Story Songs & Sing Alongs, features familiar themes like "I Think I Can," "Simon Says" and "Little Red," as well as songs featuring goofy wordplay or that encourage movement. Each song promotes social interaction and creative and physical activity. Even Sesame Street's legendary music teacher Bob McGrath joins Debbie for a good-bye song. Launch date" March 30, 2010. Awards: Parent's Choice Foundation Audio Award Fall 2010 4/6/2010 (Price: $15; Age: 2 to 8) [Add to my Inquiry Basket][?]



Lil' Iguana's Be Smart, Stay Safe Video and Music CD Kit by LIL' IGUANA CHILDREN'S SAFETY FOUNDATION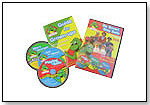 This video and music kit is designed to educate children about safety and well-being issues in a fun way. Award winning early childhood safety educational music video and 3 music CD's. "Our programs have actually saved many children as young as age 2 from abduction, child predators and serious accidental injuires," Jim Tomaszewski, Executive Director of LICSF, told TDmonthly. Launch date: 2010.
Awards: 2010 Kids First Award 12/16/2009 (Price: $12.00; Age: 2 to 8) [Add to my Inquiry Basket][?]



THIS BANNER IS AN AD:
---
---