After reviewing hundreds of toys, Dr. Toy selected her favorites of the year, awarding manufacturers of these products a prestigious place on her Dr. Toy's 100 Best Products 2005 list. Many TDmonthly Magazine members made the list. They were selected for their ability to educate through both active and creative play.


To see all of the TDmonthly members that made the list, scroll down, and click here.

To view all of the products included on Dr. Toy's 100 Best Products 2005 list, visit www.drtoy.com.
Leaping Literacy! by KIMBO EDUCATIONAL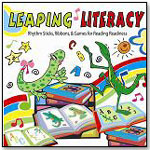 Songs, activities, and games teach literacy skills and concepts, including letter knowledge, vocabulary development, phonological awareness and more. This CD provides a joyful way to help children gain valuable skills for reading readiness. Sixteen original songs by noted child development specialist, Dr. Pam Schiller, star Don Monopoli of the Learning Station. Includes "Rhyme Tap," "The Name Game," "Weather Song," "Listening Story" and more. 1/18/2005 [Add to my Inquiry Basket]



AdventureKITS™: Arctic Expedition by IMAGIPLAY



Play-on-the-go turns polar as kids explore the northern-most part of earth with this 16-piece set. This sturdy wooden play set includes chunky figures and comes with its own cloth Igloo tote. 6/17/2005 [Add to my Inquiry Basket]



Raceway 57 by FRONT PORCH CLASSICS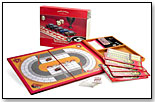 This beautiful game lets 2 to 5 players experience the full throttle excitement of America´s fastest sport. Players roll the dice or play a card to move a cast metal racecar around the track while managing valuable resources such as fuel, suspension and tires. A metal dashboard with magnetized markers helps keep track of the car and its opponents. Bumping and crashes are part of the sport but damage to the chassis might force the car into the pits at the wrong time. A clean fast race to victory and the player will receive the Raceway 57 trophy. The game measures 15"L x 12"W x 2"H and comes in a wooden carrying case. Raceway 57 won a Dr. Toy award. (

Watch Video) 9/1/2005 (Price: $75.00; Age: 8 and Up) [Add to my Inquiry Basket]



Teddy by EDUCATIONAL INSIGHTS INC.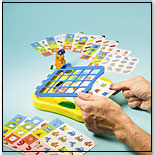 Even non-readers can learn basic skills from Teddy, the teaching bear. Teddy comes with 24 two-sided game cards that fit onto a sturdy Play Pad. Children learn colors, shapes, visual discrimination, alike and different, go-together, and counting. With infinite patience, Teddy lets children know if they answered their questions correctly. (

Watch Video) 12/29/2004 (Price: $19.99; Age: 3 and Up) [Add to my Inquiry Basket]