---
July Toys in the Hand: TDmonthly's Expert Mom
Send her Your Toys … If You Dare!
"My son and I had so much fun playing Giza that he wants to make it a weekly event!"

Emilie Hill knows kids. She's taught them everything from swimming to physics for more than 15 years and has worked with kids of all ages. She's also raising four of her own, ranging in age from 17 months to 11 years. In addition, she writes for an online community of moms, sharing her experiences and expertise. Here, she gives

TD

monthly Magazine

's readers a mom's eye view of toys.

Petfolio by WESKEL GAMES (ToyDirectory)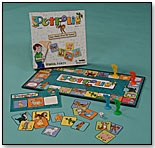 Age: 3 to 6
Gender: Boys And Girls

Mom's Impressions
The box shows a boy with a net catching the animal tiles used in the game, alluding to the game's premise. The back of the box shows the game components and gives a brief description of the game. It looks like an enjoyable game for kids who have been introduced to game play via Candyland.

What the Kids Did
The game requires no reading. The bright colors and variety of animals included in the game appeals to the preschool-aged child. Three of the game spaces ask the player to make the sounds of the animals he or she has already caught, encouraging both silliness and reinforcement of learning those sounds. Moving the player piece requires simple counting (up to six, as a die is used). Once an animal has been "caught" (i.e., a player lands on it), the player has to choose the matching animal from the tiles to place in their game board Petfolio, encouraging matching skills.

What Mom Recommends
The game is durable and well thought out. The rules are clear and logical, making the concepts very easy for young children to grasp. My 4- and 6 year-olds just loved this game. The wide variety of animals available as potential pets is both educational and silly — what kid wouldn't want a pet tiger?

---
Giza by FUN FACTORY GAMES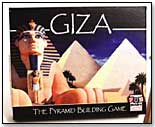 Age: 8 and Up

Mom's Impressions
Giza is packaged very attractively, complete with Sphinx and pyramids pictured on the front. The basic concepts of game play are clearly described on the back of the box. Giza is made out of very thick and durable cardboard tiles. The game boards are colorful and the instructions are easy to understand. Two-player games move quickly, allowing for several games to be played in an hour.

What the Kids Did
My 11-year-old son just finished studying ancient Egypt in school this year, so the idea of becoming a pyramid builder appealed to him. Players have to keep both short-term and long-term strategy goals in mind during play, which helps develop planning skills. Constant arithmetic of the tiles as stacks are created helps keep basic math skills up to date as well.

What Mom Recommends
I highly recommend this game for children between the ages of 10 and 12. It is a perfect accompaniment to learning about ancient Egypt and develops critical thinking skills. My son and I had so much fun playing Giza that he wants to make it a weekly event!

---
Logicolors by GEFFNER — PLAY & LEARN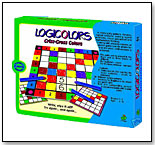 Age: 6 and Up
Gender: Boys And Girls

Mom's Impressions
The box is colorful and inviting. The entire game instructions are listed on the front and back of the box. This game is a simpler version of the currently popular sudoku puzzles, designed with children in mind.

What the Kids Did
The game requires color recognition and logical sorting skills. While my 6-year-old daughter could definitely play it, the attention span it requires to complete the patterns is comparable to a slightly older child's. The crayons that come with the game work well on the thick plastic game boards. They wipe off easily with a damp cloth and the game is made with long-lasting materials. However, my children did not like the competitive design using the spinner and did better when using the patterns individually.

What Mom Recommends
This game is good for independent play. I'd recommend it for kids with a developed attention span who like to do puzzles. The only downfall is that there is an answer key for only four of the 24 starting patterns included, so it is difficult for kids to check their progress.

---
You Build It — Door Alarm by SMARTLAB TOYS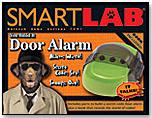 Gender: Boys and Girls

Mom's Impressions
This is one kit that looks easy to build! The components are visible through a plastic window, and the instruction book (complete with a full background on codes) is attached to the front panel. The instruction book that comes with the kit doubles as an introduction to codes, both creating codes and breaking codes. Because the door alarm has to be programmed with a three-digit code for disarming it, the book walks kids through the development of secure codes and their importance throughout world history. It is extremely educational without sounding like a textbook. Also, because the alarm is a kit, it serves as a basic introduction to electronics.

What the Kids Did
The concept of a door alarm is incredibly appealing to older siblings looking for a way to discourage unwanted intrusions. My 11-year-old son practically jumped for joy at the thought of finding a way to keep his little brother out of his room. The fact that the door alarm is a kit that he could put together himself was an added bonus.

There are minimal components in the kit, which makes achieving the final product virtually guaranteed. Color-coded wiring on the resistor and capacitor make assembly simple. The directions for assembly are clear and concise, while still explaining the fundamental electronic concepts behind the assembly design. The door alarm works just as described once put together. However, little brother enjoys setting it off so it doesn't have the exact desired result in our house.

What Mom Recommends
My 11-year-old son thoroughly enjoyed both the kit and the accompanying book. He learned enough basic electronics through putting it together that I would feel comfortable buying him a more advanced kit next time. It is a perfect introduction to electronics with the added bonus of creating a working door alarm.

---
Glue Dots Sheets — Memory Book by GLUE DOTS INTERNATIONAL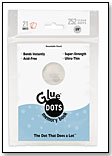 Gender: Boys And Girls

Mom's Impressions
The glue dots look like little circular stickers. There are several types, including permanent, reposition-able, poster tack and 3-D dots. The dots are easily removed from the backing and can be used in place of regular glue in countless arts and crafts projects. There are acid-free dots available for projects involving photographs that you want to preserve, and the poster tack dots are perfect for older kids who are continually redecorating their walls with new posters. If the dots are handled too much, they lose their stickiness, but when used as directed they work extremely well.

What the Kids Did
These dots work really well in little hands. Children who do not have the patience to complete projects with liquid glue that require drying time in between steps will benefit greatly from this product.

What Mom Recommends
I recommend this product as a substitute for liquid glue in assembly type crafts. My 4- and 6-year-olds enjoyed assembling pompom animals using the glue dots because the pompoms stayed together without having to wait for glue to dry. It is a perfect alternative to regular glue and it will be a staple in my kids' art cabinet.

---
Sunny Sunshine by THINKATIVITY INC.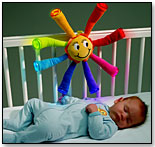 Age: 0 and Up
Gender: Boys And Girls

First Impressions
The sun has eight rays, making it look more like an octopus than a sun. The bright colors are very appealing and the soft velour fabric invites touching and snuggling. The toy plays music when the sun's face is pressed, serving as an introduction to cause and effect results. The bright colors along with the music and lights are very attractive to babies. It is soft and safe for children of any age. The sun even has Velcro straps on the back for attaching to cribs, car seats and strollers, making it a great portable toy that won't get lost easily. The sun's rays are pliable and can be moved into different positions as well, making it a great tactile toy.

What the Kids Did
This toy is about cause and effect. Older babies and toddlers catch on quickly as to what to do to get the lights and music going. My 17-month-old toddler enjoys carting the sun around by its rays. Sometimes pressing the sun's face in just the right spot to start the music is difficult for him, but he understands what to do to get the music and lights playing.

What Mom Recommends
Even though the toy is designed with babies in mind, my toddler enjoys playing with it as well. Causing the lights and music to start makes him giggle every time. Just as important, the music that plays is soothing and not annoying, even after playing over and over again. It's a great toy to add to the diaper bag arsenal!

---
Our World: A Child's First Picture Atlas by NATIONAL GEOGRAPHIC SOCIETY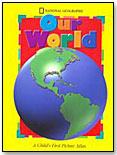 Age: 3 to 6
Gender: Boys and Girls

Mom's Impressions
The oversized book is perfect for little hands and the bright colors are attention catching. The title suggests a picture-filled introduction to geography. Preschool aged kids are continually making observations and asking questions about the world they live in. This book is a perfect way to answer some of their questions and spark new discussions. Little hands will find the large pages turn easily and the large print (text is kept to a minimum, the pictures do most of the talking) will not overwhelm them.

What the Kids Did
My 4-year-old son loves the bright maps and the photos show him real world locations that he has never even heard of before. The atlas encourages him to ask questions about different places and the people who live there, making it not only educational but entertaining as well.

What Mom Recommends
This is a picture book with an educational purpose. There are sections asking for recall and one that asks the reader to go back and match picture symbols to previous pages and locations. The book encourages matching and reading skills. This book is perfect for reading together with your preschooler.

---
Chicka Chicka 1 2 3 ... and More Stories About Counting by SCHOLASTIC/NEW VIDEO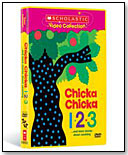 Age: 2 to 6
Gender: Boys and Girls

Mom's Impressions
The case suggests bright and colorful animation. The back describes the three featured stories about counting, and lists the bonus story included as well. All of the featured stories involve numbers and counting in creative ways. They show the relationships between numbers (bigger than, less than) and reinforce numerical concepts preschoolers have already been introduced to.

What the Kids Did
Kids who aren't yet reading independently can watch the stories as they unfold on screen. The stories are told in such a way that it is as though the narrator is reading from the book to your child, as the pages of the book animate. The DVD features a read-along feature that's great for kids just learning to read. The words show on the screen as the narrator reads them, encouraging kids to follow along. The menu also has an auto play feature that makes it easy for little ones to play the DVD with minimal guidance.

What Mom Recommends
The Scholastic Video collection DVDs are already a big hit in my house (Harold and the Purple Crayon, Where the Wild Things Are), and all three of my younger children (ages 17 months, 4 and 6 years) enjoyed this set of stories as well. Even though the subject concerns numbers and counting, they are definitely silly and fun foremost, while maintaining the educational content.

---
Travel With Kids Caribbean DVD by EQUATOR CREATIVE MEDIA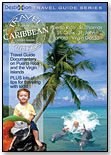 Age: 5 to 16
Gender: Boys And Girls

Mom's Impressions
The listed subjects covered on the back of the DVD range from family friendly tips and itineraries to historical and natural facts. There are even activities, crafts and recipe instructions included in the feature for home use. The DVD is packed with information about the locations covered. It combines fun outings with educational background showing that hands-on learning activities can be worthwhile to include on your vacation.
The pictures on the DVD make me want to plan my Caribbean trip right away!

What the Kids Did
A lot of the content appeals to kids because it features other children participating in the activities. However, to watch the entire DVD in one sitting would require a longer attention span than most younger children have. It does have enough division between features that it lends itself to viewing different segments independently.

What Mom Recommends
If you are getting ready for a trip to the Caribbean with kids, this DVD is a necessity! We are actually getting ready for a Caribbean cruise with our four children and this DVD gave a lot of insight to the activities available and the planning we should do ahead of time. Some of the hints are extremely helpful and things that I wouldn't have thought about without already having been on a trip there. Be ready for your kids to ask when you are going daily, though, once they have seen this DVD!

Writer's Bio:
Emilie Hill has taught kids of all ages everything from swimming to physics for more than 15 years. She has four children of her own, ranging in age from a toddler to 12 years. In addition, she writes for an online community of moms.
Read more articles by this author
THIS BANNER IS AN AD:
---
---