"You don't see many operations this size because it's not easy." — Powell Phillips, Phillips Toy Mart

Phillips Toy Mart in Nashville, Tenn., has been in business for 60 years, and according to Powell Phillips, the store's current co-owner, the key words in this sentence are "in business."

"People sometimes come into the store and say, 'Oh! This must be a lot of fun!' Well, I've got my gray hairs for a reason!" Phillips told TDmonthly Magazine. "You don't see many operations this size because it's not easy."

Phillips works with approximately 500 vendors and has 26,000 SKUs in his 11,000 square-foot store. Since a 10 percent profit margin at the end of the year is considered good, there's not much room for error.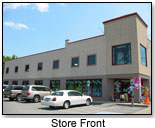 "By buying too much here or there, by not getting good freight deals, you get to the point where you don't make money," he said.
Luckily for Phillips and his store, he made most of his buying mistakes at an early age. His parents, Powell Sr. and Lizzie-Mae, had opened a hardware/general store in the Nashville area in 1946. They added a few toys and, since toy production had been banned during World War II, "no one had seen anything like it in years."
The store became all-toy, which was fine with Phillips and his sister, who were parked in a playpen in the store while their parents worked. The store grew with the kids and vice versa. Phillips officially took over in 1995 after his father died, and he built a larger store in its present high-end location.
When buying, he looks for areas where he's "light." He'd stayed away from books for years, for example, but recently brought them in as add-on and they're doing "really well," he said. He recently placed a comics rack near his hobby area, which seems to be attracting older kids.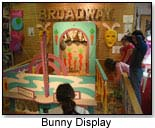 The vast selection of toys pulls in customers from all over Tennessee and beyond.
"A woman told me she ran into some people from Kansas in the Royal Museum in London. When she told them she was from Nashville, they said, 'Oh, we always go to Phillips Toy Mart when we're in Tennessee!'"
But it's not just the selection and quality that draw in customers from all over, said Phillips. It's the bunnies.
"McClure's, a local independent department store, had an Easter display with live bunnies going on about 20 years, and it was a unique thing that attracted a lot of attention," he explained. "The first thing I thought when they were going out of business was, 'I want those bunnies.'"
He got them, and a McClure's manager, too: Stan Rust, who helps keep his business running smoothly. Phillips is generally wiped out of the best merchandise by January, and has to quickly restock to be ready for the Easter stampede.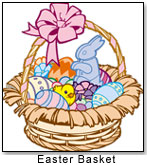 "We really want to look sharp and get those bunnies on TV," he said. "It's a good money month with the bunnies, and it's great exposure. If customers are happy at Easter, they'll be back for Christmas."
So far, they've come back in such numbers that the store forgoes its normal free gift-wrapping service during the holidays. "We only have 33 parking spaces," explained Phillips. "Our strategy is to get them in and out as soon as possible."
Phillips warned wannabe toy-storeowners that the hobby industry has too small a profit margin for success. Specialty toys, though, are "fairly strong," even with the constant march into the big-box stores such as Target and Toys R Us.
"People go to big-box stores and see Groovy Girls or Playmobil and then they come here to buy more," he said. "We sell them at the same price, we have the entire lines, and we gift wrap for free."
If that doesn't get them, the bunnies will.