---
The Science of Xmas
Science Toy Inventors Talk About Fun
"Our biggest seller is owl puke, and the Young Scientist Club has a new series coming out." — Kyp Henn, Kyp Henn Sales

Science toys. Do the makers and purveyors have any scientific ideas about them? Were they "eggheads" themselves? Teachers? Gifted amateurs slaving away in the Patent Office?

TD

monthly Magazine

talked to those people to see what their theories were on science toys.

Penny Norman (Ph.D. in biophysics from U.C. Berkeley), author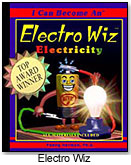 and president of Sciencewiz / Norman & Globus, Inc. (ToyDirectory), has applied her analytical mind to what makes a science product line successful. The keys are quality, fun, the use of everyday materials and more: "Parents want to know what they are buying, so we developed the book insert so that they could see what they were getting before they made a purchase. ... There is sometimes an element of perceived danger or excitement in our projects, of doing something techie, or of doing something that is a little challenging. Every project is presented visually, step-by-step, with beautiful 3D rendered imaging. Children gain a feeling of achievement by following these directions on their own with a minimum of parental instruction."


Marjorie Ray, vice president for HSP Nature Toys, a "scientist" by dint of having three little boys and a pond in Vermont, found inspiration in what her children were interested in. "Science and nature are all around us, and I spend much of my time watching my three little guys catch frogs, wonder about dragonfly nymphs, newts, and salamanders, dig up worms in the garden or whatever they happen to be interested in. They make up their own experiments using materials we have around the house. Kids are so naturally creative and curious. So a good science toy must engage a child and get them excited about performing experiments or discovering how something works. It's educational and fun at the same time."
Pacific Science Supplies Inc.'s (ToyDirectory) Robin Webb, director of retail marketing looks at it differently as a supplier. "It has to be more interesting than a book — hands on — there's a big push to make learning fun, and science can be a lot of fun. An experiment can be simple and people like to do it for the reaction that happens, and then go more in-depth. It should have multiple layers. It should entertain. It should open the thinking process up. It can be simple but must have a broader impact educationally. It should get them interested and make them want to do more."
Whole ranges of products are devoted to certain arenas in science. They concentrate on the many niches that make up nature.
Pat Gillis, national sales manager for Orion Telescopes & Binoculars explains his company's special methodology: "We take a very basic approach in recognizing that the fundamental activity of astronomy is very appealing. We don't pursue gimmicks, and while we acknowledge that price is a consideration, we will not compromise quality to get an attractive price. We believe that astronomy is so important, we want to deliver a product of excellent quality that will be enjoyed by the child and perhaps inspire a lifelong interest.
Geocentral's national sales manager Jack Abrohms explains that his company tries to look at things from a kid's point of view. "Is it interesting? Challenging? Age appropriate? It has to get kids to think; that's what we look for. We take minerals and rocks and show there's more to them, that they have different properties: they float, are magnetic. And they're fun."

Dunecraft's (ToyDirectory) owner, Grant Cleveland, thinks that "one of the most exciting parts of the business is to help people get excited about plants for the first time and to have a part in their initial excitement blossoming into an encompassing interest. I love to hear how an initial interest sparked by DuneCraft really gets someone really excited about the world of plants. They start with the kit and move to sprouting their own plants, taking cuttings, and growing houseplants. Months of research, thought, and feedback go into our products before development. Our products are very customer driven. We receive suggestions all the time, and we poll our major distributors and catalogs before we produce any new products. Our customers are an invaluable source of our product development."
John Guest, marketing director for Peer-X, is concentrating on bringing a true scientist's instrument (a stereoscopic microscope) to kids in a way that makes it truly satisfying. "At the moment, all the microscope makers for kids advertise the highest magnification as if that's something good. Magnifications that are too high for the quality of the scope. Worse, with those sorts of scopes, you can only see a flat two-dimensional view. Ours is lower power but looks fantastic because it's a 3D vision. And the crazy thing is that on all the boxes for the other microscope makers, the pictures they use are what our microscope actually shows."
Eric Morris, head of Orbis EarthBalls (ToyDirectory), took a simple idea, to replicate an astronaut's view of Earth from space, and created his product from that. "Our home planet has a universal interest and fascinates people of all ages. Everyone can relate to it, has an immediate affinity for it, and there are many ways for people to utilize EarthBalls. Derived entirely from NASA satellite photography, they're used daily in science education from kindergarten to universities."
Dane Scarborough, president of Uberstix (ToyDirectory) has created a whole "scientific series" based on his construction toys. His intention? "These kits are designed to build and construct things, and then do tests. They come with a lab sheet, and you do tests, take notes of what occurs, and then you make improvements and run more tests. It teaches you not just the order of doing experiments, but you work on development and improvements. It's an inventor's workshop, as well as running basic experiments."
Kyp Henn Sales' Kyp Henn thinks that everyone is looking for something different. "There are a lot of new products out that people don't realize, and they're still buying the old ones because of that. New is more important. Different companies are constantly coming out with different things, and people need to keep up with that. I'm finding the Dunecraft, Tedco, Ein-O Science – have some really unique thing. Our biggest seller is owl puke, and the Young Scientist Club has a new series coming out."
In then end, it comes down to the fact that science is fun. Be accurate, for that's what science is about. Test it thoroughly, because what's comprehensible to a PhD in theoretical astrophysics may not be so easy for a six-year-old, but in the end science is wonder and fun. Make it fun.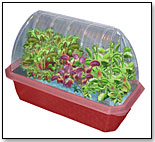 Grow your own collection of feared and famous meat-eating plants. This kit features the infamous Venus Fly Trap. Make your own authentic bog with the included peat planting mix, blue Swamp Rocks, and a companionable Bog Buddy. Watch these harmless seeds grow into bug-eating monsters plants.

ToyDirectory Product ID#: 8143

(added 6/6/2006)

.

AD
---






More fun and easier to use than a microscope, this is a durable, quality instrument with precision ground stereo optic lenses. The PEER-X allows anyone to clearly see specimens like the pollen laced legs of a bee, compound insect eyes, all aspects of plants, mineral and rock crystals. The Peer-X Binocular-Scope includes a standard body with adjustable mount and dust cover, 10x eye pieces, 2x objective, tweezers and flat spade. It comes equipped with an LED light source for dark conditions only. The Scope comes in a Styrofoam casement and box. It was launched in January 2006.

ToyDirectory Product ID#: 8144

(added 6/6/2006)

.

AD
---






Throw a party they will never forget. ScienceWiz's Crazy Chemistry Party Kit is the perfect addition to any child's party. Your child and six friends will have the chance to capture CO2 explosions, make candles, have a bulging penny contest, play the upside down water trick and have a sink or float balloon event. A time tested favorite from the ScienceWiz camps.

ToyDirectory Product ID#: 7745

(added 4/27/2006)

.

AD
---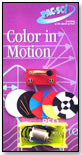 The color kit explores persistence of vision, color theory and optical illusions. The kit contains a miniature motor, 8 discs, battery holder, tap key and alligator connector cords. It's new for 2006.

ToyDirectory Product ID#: 6953

(added 2/22/2006)

.

AD
---






Inspired by the original photographs of the whole Earth taken by NASA astronauts, Orbis World Globes has created the first and only inflatable globe to depict Planet Earth as it appears from outer space. Featuring the newest generation of NASA satellite imagery, the EarthBall is the most visually authentic globe available anywhere and the most fun a child can have holding the whole world in their hands! The EarthBall is the only globe to display the world's city lights with glow-in-the-dark printing, providing an exciting dimension of realism. The 16 page Global Handbook, included with every EarthBall, is packed with resources, games, activities and fun information for global explorers of all ages.
— Lorena Lopez, manager at Puzzle Zoo in Santa Monica, Calif., said that the Earth Ball is a favorite among astronomically-inclined consumers. "The sales are good," she said. "It's probably our best selling glow-in-the-dark product."
— Using satellite imagery as a guide, the world's major cities glow in the dark, recreating the view from space.
— Please visit their Web site (www.earthball.com) for a soon-to-be-released 1-meter EarthBall.

ToyDirectory Product ID#: 4892

(added 9/30/2005)

.

AD
---




MSRP: $21.99

Age Range: 8 and upSKU or Item #: 00306Launch Date: September 2006Gender: Boys And Girls





Kids can build a functional catapult and learn the physics that make launching objects through the air possible. The catapult itself only requires 90 of the kit's 181 pieces, leaving plenty of extra pieces to upgrade and explore new design options. As part of the company's Science Project Series, this kit includes a Lab Sheet to test and record a series of suggested experiments."Our construction system is much more diverse than other products, offering integration with other construction sets (Lego, K'nex, Zoobs, Zomes) as well as with recycled materials (Popsicle sticks, McDonald's straws, egg cartons, water bottles). This offers limitless possibilities for children (and adults) to build structures taller than themselves. [Our products] are not available in the mass-market stores," COO Julie Bell of Uberstix told

TDmonthly

. The Uberpult received the 2007 Parent to Parent Adding Wisdom Award in both Toys/Games and Educational Products categories. It also received The Toy Man Online 2007 Seal of Approval, Award of Excellence and eChoice Award. Launch date: September 2006.

ToyDirectory Product ID#: 7917

(added 5/22/2006)

.

AD
---






This unique construction toy comes in six different colors, all of different difficulty levels. The cube is sold as a two-dimensional flat foam rectangle. It's easy to pack because pieces fit together jigsaw-style. The challenge is to remove the six pieces and then reconnect them to form a seamless cube. In addition, each Happy Cube comes with instructions on how to make larger cube formations by interlinking various pieces of the different colored cubes. Although each cube has only a few small pieces, it can be quite a brainteaser. This European product is available through U.S. distributor, Kyp Henn.

—

"The Happy Cube has been around since '92 and still is going strong!"

Kyp Henn told TDmonthly.

"Math teachers love it and so do 99 year olds. I get calls daily from people who are trying to find them."

ToyDirectory Product ID#: 2572

(added 1/5/2005)

.

AD
---
Writer's Bio:
Mark Zaslove is an entertainment industry veteran in developing content (writing, directing and producing television and feature films) for the major studios, including Disney, Universal and Warner Bros. A two-time Emmy Award winner for writing and recipient of the Humanitas Prize (for writing uplifting human values in television and movies), Mark is also Head of Content Development for Nice Entertainment.
Read more articles by this author
THIS BANNER IS AN AD:
---
---