Founded in 1872 by Albert Schoenhut, the award-winning Schoenhut Toy Piano Company (ToyDirectory) has moved into the 21st century with finesse. Emphasizing an individualized rather than an assembly line approach to manufacturing, this historic toy company is a timeless contributor to early childhood music education.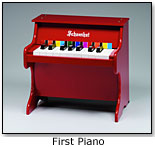 Schoenhut´s unique designs are sold worldwide, with 25 percent of sales via the Internet. Participation in the 2004 Nuremberg Toy Fair in Germany, where one of their vintage pianos is on display at The Toy Museum, opened up the European market. Ranging from $79.95 to $650.00, these pianos attract collectors as well as young people. Schoenhut´s best sellers are My First Piano, the Baby Grand, and the Traditional Upright.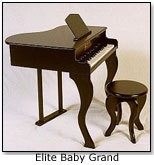 President Renee Trinca remarks, "Although new styles and sizes are developed each year to meet market demands, we continue to offer the vintage models which have stood the test of time. This mixture of new and old has proven to be a good combination, appealing to a widely diversified customer base."
When Schoenhut was for sale in 1996, Trinca says it wasn´t a difficult decision to purchase the company. Her goal is to enhance the tradition of craftsmanship and fine-tuning Albert Schoenhut established. The company offers only products they would want their own children or grandchildren to enjoy.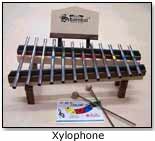 Except for a xylophone recently re-introduced from the archive collection of originals, Schoenhut designs pianos exclusively. Trinca says, "During the last two years, we have taken the concept of pianos for the very young a step further with the three-octave Elite Baby Grand and the Traditional Deluxe Spinet. With a keyboard almost half the size of an adult piano, these sophisticated models were designed not only with the 3-to-9-year-old in mind, but in response to the growing demand from professional musicians.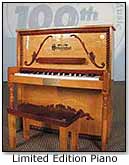 Our Limited Editions also have a special niche, particularly to collectors. Each piano is signed by the craftsman, given a serial number designating its order and date of creation, and includes a hand-signed Certificate of Authenticity."
In the future Schoenhut may bring back their vintage dolls and circus toys due to popular demand. Interest in these items has never waned.
Trinca attributes success to the company´s visibility. Schoenhut exhibits at trade shows and belongs to numerous professional organizations. Their pianos have been featured on major television syndicates and in national publications. Margaret Leng Tan played a Schoenhut piano at Carnegie Hall, and celebrities such as Cindy Crawford have praised their products. High-level exposure and dedicated, personalized customer service have set them apart from competing manufacturers.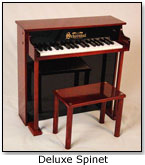 Trinca adds, "In our fast-paced electronic society, we strive to make the educational and quality toys of yesteryear available to children."