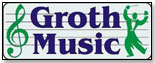 Founded in 1939 by Chester Groth, the Groth Music Company in Bloomington, Minn., caters to a diverse clientele. Nancy Groth Kersten, his daughter, worked with him for 13 years before taking over the business. She grew up in a musical family and plays the piano. Her experience has created a successful store with a prominent physical and Web site presence.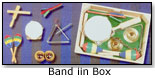 Kersten states, "The biggest factor in our success has been the wonderful talented employees that I have surrounded myself with. In the past five to 10 years we have relocated to a much larger building, upgraded our use of technology, and have increased our market area to include the entire United States through advertising on the Internet."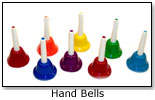 Internet transactions are between 10 and 15 percent of her total sales.
Kersten sends her staff to trade shows to find out what is new and exciting and continually expands her inventory selection. If caught without an item requested, she attempts to locate it through thousands of vendor contacts. The store´s motto is: "We know what you want and we have it."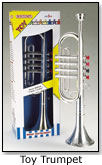 Al Hager, sales and marketing director, explains, "We reach a wide variety of markets simply by learning over the years what it is that our customers are looking for. We provide equally to the child, parent, teacher and professional. Some music students purchase instruments based on their teacher´s advice, others on their parents´ advice, and still others by their own choosing. A child whose parents purchased a toy trumpet from us may very well end up purchasing a professional model trumpet from us 12 years later. By the same token, a professional musician who purchased a high-end violin from us 40 years ago will be sure to recommend us when their grandchild is starting school band."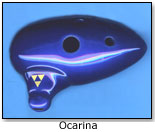 Last holiday season the store´s biggest selling toy was the trumpet. Nintendo´s "Ocarina of Time" video game has made the ocarina popular, ranging from $5 to $200. The Boomwhacker products, starting at $15, are sold as toys and musical instruments. From $2 to over $1,000 for a wooden tenor model, the recorder is a big seller to the school market since many teachers purchase one for each student. Color-coded hand bells and accessories starting at $40 sell to the church market, providing an easy way to develop a music program. Prepackaged children´s rhythm sets start at $15 .
Only minutes from the Mall of America, this store is strategically located to attract tourist traffic. Hager says, "Recently we were visited by a bus full of German tourists, several of whom purchased professional line instruments that they could not find in Germany."