When it comes to Tween fashion, all that glitters is gold. Girls in this age group are starting to love shoes more than toys, while retailers and manufacturers have devised some sparkling solutions for this increasingly influential market segment.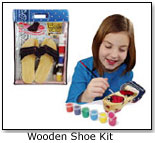 The Bead Shop (ToyDirectory) has a whole shoe department intended for girls who create and play with their shoes, as well as wear them. Girls can buy traditional flip-flops to bejewel or decorate with rhinestones that spell out their names. There are the newer slip-on styles to create patterns and a matching bracelet. And, the retro wooden clog from the ´70s is back, and is available with everything a girl needs to paint the wooden platform to match her personality.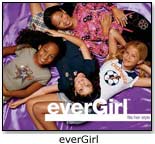 Nickelodeon introduced everGirl early in January 2004 and rolled out an entire fashion line in July. Nickelodeon's design is to spotlight four diverse Tween girls. Visitors to Nickelodeon's website take a quick quiz to see which everGirl best matches her own personality. Instantly, a whole fashion ensemble is available to emulate that everGirl. The line has expanded over 2004 to include more than twenty licensees. A range of games, cosmetics, school supplies and home-decorating accessories arrive in time for the holidays.


Tween fashion is fun when it dangles. Even as the heat of the Italian charm craze cools down, charm collecting continues to evolve. Tweens, copying their celebrity idols, are hot for jean charms. These charms, available from countless sources, can dangle adorably from a belt loop, a purse strap, backpack or cell phone. Jean Jewel originally offered an upscale, precious metal and gem oriented charms line, and has now developed an affordable Jean Jewel 2 line especially for this group, all priced at $12.95.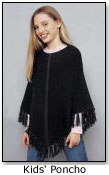 Elsewhere in the world of accessories, watch for the poncho to come back in style. Even those Tween entertainment moguls Mary Kate and Ashley Olsen advise girls on the fashion tip page of their website to add a poncho to their wardrobe in 2004. Prices vary, as does quality. The N Kids Poncho, in black and pink, for $28.00, is in the middle range.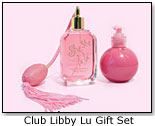 Tweens, outgrowing dolls, but not ready for a PG-13 lifestyle, are ready to experiment with cosmetic and scent products. New chains servicing this blossoming Tween desire are popping up, including Club Libby Lu. Like a traditional accessory store that glitters and allures, enhanced by makeovers, birthday parties, and of course, another Website club to join.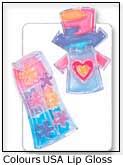 Tween-skewing manufacturers target the "not quite old enough for make-up" crowd by packaging youth-appeal cosmetics with a toy or candy product. Under this model, successful manufacturer Colours USA will offer 20 new products this year. An expanded line of accessories including purses and tees is also expected. There seems to be no limit to the imagination of manufacturers, and that´s what a Tween, always on the lookout for something new, demands.