---
Children´s Video Games Win Fans, Spur Spin-offs
For the most successful companies and developers, understanding this bifurcation is the key to the crowded, but lucrative, children´s gaming market.



Electronic Arts´ (EA) Tammy Schachter identifies a comfort zone within this balance. "There seems to be an equal split. It´s like watching different TV shows. Variety is good."

Topping EA´s adventure list for young gamers are

Ty the Tasmanian Tiger

($19.99/ages 6+),

The Sims 2

($49.99/ages 13+), and

Harry Potter and the Prisoner of Azkaban

($19.99/ages 6+).

Other hit games for the pre-teen market include:



Super Mario Brothers

(Nintendo, $17.99/ages 6+);



Spider-Man 2

(Activision, $39.99/ages 13+);



Pikmin

(Nintendo, $19.99/ages 6+);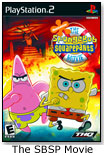 Shrek 2

(Activision, $29.99/ages 6+); and

Sonic Heroes (Sega, P$39.95/ages 6+).

Additionally, young boys in this market segment will love discovering

Backyard Basketball

(Atari, $19.99/ages 6+), where NBA players in kid-form play each other, and

SpongeBob Squarepants: The Movie

(THQ, $34.99/ages 6+) on store shelves. These established franchises extend their success with boys by appealing to little ones, pre-teens, and adults alike.



Madden 2005: Get Ready to Fumble?





Madden NFL 2005 ($46.99/Rated E for everyone) made a huge gaming splash for EA with its August release, with new features available in the game that have fans cheering.

On defense, gamers master their own destiny with new play-calling selections. A new control configuration allows defenders to force turnovers by making bone-crunshing tackles.

Team storylines impact full-season play, making strategy a priority for players. Madden fans will enjoy the customized crowds and create-a-fan options as well.



EA expects similar big things with its October release of

NBA Live 2005

($46.99/Rated E for everyone), with rookie sensation Carmello Anthony gracing the cover. Worth noting is EA´s canny, territory-specific marketing in Europe, where native sons Paul Gasol of the Memphis Grizzlies and Tony Parker of the San Antonio Spurs will splash the title´s cover in Spain and France respectively.



Crossovers: Chicken or Egg?



Many movies and animated features aimed at the under-12 audience have led to numerous toys and tie-ins over the years. Simply consider

Pixar

´s computer-animated hits Toy Story or Monsters, Inc.: plush, poseable or voice-chip bearing versions of protagonists Woody, Buzz, Mike and Sully have sat proudly upon many a toy shelf for years, while the characters have also enjoyed success as stars of well-received console games. But the cross-pollination of properties across multiple mediums hardly ends there.

In recent years, a number of video games have crossed over into movies. Movies based on games like Resident Evil, Tomb Raider and Mortal Kombat were major theatrical hits and spawned big-budget sequels. Now, the crossover cycle completes itself as toy versions of signature game characters climb atop the shelves in increasing numbers at game specialty and mass-market retailers. The trend isn´t limited to action and cartoon properties.

Arriving in stores soon is EA´s Sims franchise offspring

The Urbz: Sims in the City

($49.99/ages 13+). In the game, Sims characters and their pets explore nine municipal districts as they make their way to the penthouse of the city´s tallest building. The collectible Urbz characters, produced by

Atomic Toys

, ship in November, along with the game itself.

Sinjin Bain, Vice-President and Executive Producer at EA, sees good things ahead for this marriage. "We´re excited to be working with Atomic Toys on this new project," Bain said in a statement. "Creating a line of collectible characters based on our games has been something we´ve wanted to do for our fans for some time."

Atomic Toys head Chance Roth added, "EA is the leader in their industry, which makes them an ideal partner for us."



Game Systems - What´s new?



The major players in the video systems market remain the same with very few changes expected for the immediate future.

Sony´s Playstation 2, the dominant platform in the market since its debut in late 2000, still hold court in roughly 1 of 4 American households, according to recent Sony figures, while Microsoft´s Xbox maintains second place. Microsoft and Sony both continue to market heavily to the online gaming consumer. This past August, PS2 celebrated its second year in the online gaming space and currently offers a host of titles available to their broadband-enabled subscribers.

"More than ever, gamers prefer the thrill of networking player to player competition over player versus console," says Richard Doherty of

Envisioneering

. "Online capability is no longer a feature; it is the future of gaming."


Given that sentiment, it´s no wonder Xbox and PS2 have scheduled their most anticipated EA titles aimed at online subscribers in time for the holidays, including:


Need for Speed Underground 2

(Rating pending),

NASCAR 2005

(ages 6+),

Tiger Woods PGA Tour 2005

(ages 6+),

NCAA March Madness 2005

(ages 6+), and

NBA Live 2005

(ages E for everyone).
THIS BANNER IS AN AD:
---
---