The "tween" market, popularly identified as kids 8-12, began to emerge in the late 1980s.By 1998, Bruce Friend, vice president of worldwide research and planning for Nickelodeon, could say, "The 12- to 14-year-olds of yesterday are the ten to 12´s of today."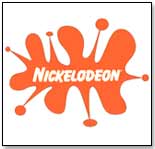 In fact, by that time The Toy Manufacturers of America Factbook recognized the industry could only rely on birth to ten, rather than the traditional birth to 14, as the target market for traditional toys.This phenomenon is known as "age compression."
Tweens develop sophisticated tastes beyond their years, with boys gravitating toward electronic, Internet, and video games, and girls preferring fashion and social interaction components.With the availability of computers and the pressure to excel at educational performance at ever-earlier ages, tweens have less time for play, so grabbing their attention takes more effort.
Tweens spend their own money today: on average, $9 a week. Some experts estimate tweens have close to $80 a week in disposable income available to them.And there are 20 million tweens in America.Overall, the tween market is valued at $43 billion.They account for almost 25% of the traditional toy industry's $20 billion revenue.
The sky appears to be the limit for tweens. Addie Swartz, founder and CEO of B*tween Productions, Inc., expects her company's Beacon Street Girls product line to grow revenue to $50 million in five years, after expected revenue of $1.5 million in the first year.