Today's toddlers may not be composing symphonies at age 4 like Mozart, but music is still an important aspect of their lives. Very young children enjoy playing with musical toys and older children can study musical instruments and work with sophisticated computer-based musical programs.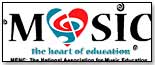 While funding for school music programs has been slashed from many public school budgets nationwide during the past decade, organizations such as The National Association for Music Education (MENC), VH1 Save the Music, Music Friends.org, and many others are working to promote the study of music by children.

Ardene Shafer, MENC's Assistant Director for Member Programs and Publications, says that music education is a priority for many families. "The 2000 Gallup Poll stated that 93 percent of parents thought that schools should offer music instruction in schools," explains Shafer, "This is a strong indication of the importance of music for our students."

Music is also beneficial to a child's intellectual development. According to Shafer, "There have been dozens of studies that have documented how music study benefits our brains… But more than that, the study of music helps us think differently and be creative."

"The Mozart Effect"--coined from the work of a research team at the University of California at Irvine-- is the theory that music that children should be exposed to classical music at a very early age in order to increase their intelligence, particularly in mathematics and science.

"Exposure to music from an early age appears to affect the organization of the central nervous system, making it a precious tool for early childhood educators," writes Dr. Frances H. Rauscher, one of the principal University of California researchers.

Mozart Effect or not, musical toys are becoming increasingly popular. The Baby Einstein Company (ToyDirectory)has a line of video and audio products for infants, including Baby Mozart, Baby Beethoven, Baby Bach, and more. The company also markets musical toys for infants.

Other popular musical toys include the Music Blocks with Mozart Music Cartridge (ages 2-7), by Neurosmith; Battat Drum Orchestra (ages 3+), by Battat; My First Piano (ages 3-6), by Schoenhut Piano Company (ToyShow); and Mozart Magic Cube (ages 0-6), by Munchkin.