For a more recent report on tween doll buying trends, check out the following update.


It´s official: Tweens are keen on technology, especially products like Nintendo´s Gameboy SP Advance, which retails for $99.00. Once a Tween owns the SP, games, accessories (such as lights, magnifiers, vibrating buttons, speakers, headphones and carrying cases) and software-related licensed merchandise are ongoing purchase options at a variety of price points. Sometimes, it only take one key product to break open a broad segment of the elusive Tween market.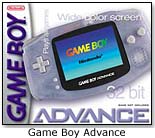 At the mall, Tweens, especially girls, are starting to wander out of toy stores and into specialty accessory or music stores. Tween marketers have begun to lure them back with an increasing number of craft toys and room accessories to appeal to their growing up side.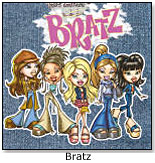 Tween girls are being lured back to dolls with products like the trendy Bratz by MGA Entertainment. A top seller at Toys 'R Us is the Bratz Funk 'n Glow: Cloe, priced at $14.99. Dolls for Tweens become more about fashion, hair, make up and creative self-expression. An upcoming Bratz TV series will only enhance the desirability of products like these.

According to McNeal & Kids Youth Marketing, children 8 to 12 spent $200 million of their own money in home décor, mostly for their rooms, of course, in 1999, and influenced another $2.1 billion in purchases, compared to $1 billion in 1990. Simple posters on the wall are a start, but colorful pillows, sculpted rugs, lava lamps and beaded light shades or door curtains all compete for the Tween dollar.
Catering to Tween desires to individualize their rooms has given birth to such do-it-yourself ideas such as customizable lampshades or individually beaded picture frames. Alex Panline USA, Inc. features a purse, that, once decorated, serves as a table lamp or a CD holder, and another that transforms into a pair of jeans, both for $17.99.
The plethora of spying toys on the market (for taping, viewing or generally snooping on parents and siblings) is begins to lose ground with this age group. But Invisible Secrets by Swingset Press (ToyDirectory) has added some glitz to the idea. In a "Spaceship" motif for boys and a "Star" motif for girls, Invisible Secrets are pens that write invisibly until you shine a blacklight on your text. The pens come in two styles, a hand-held black light, and a ring version. Both are fun, and retail for $9.99.
Even with all the alternative activities they have to choose from, Tweens still like to read. According to Scholastic's "What's Hot" list, J.K. Rowling´s Harry Potter still sizzles as a Tween favorite. Another book doing brisk business with Tweens is InkHeart, a meta-textual saga in which a relatable young female protagonist battles a villain who "literally" comes to life from the pages of a book. Inkheart author Cornelia Funke released a new young adult fantasy book this summer, Dragon Rider, which quickly rose to bestseller status thanks to her loyal Tween following.

Portland, Oregon-based Powell's City of Books Top Ten list for middle readers confirms tweens are still literate. Powell's list still includes the 11-title Series of Unfortunate Events volumes, and well-known books like The Giver by Lois Lowry, Bridge to Terabithia by Katherine Paterson and Among the Hidden, by Margaret Pet Haddix.
These titles are among Amazon.com´s top sellers targeting Tweens too, in addition to recent DVDs such as the Princess Diaries series and A Cinderella Story.