Article Synopsis
"Overhead" including staff, inventory and building rent or purchase cost and maintenance need to be carefully analyzed on an ongoing basis.
Promotional methods should be tested in limited contexts before being fully implemented.
A prudent business owner will develop a flexible plan that can be adjusted according to the company´s strengths, weaknesses, opportunities, competition and the state of the economy.
Tamara Carlisle, president of Big Kids Productions in Austin, defines "overhead" as their staff and their inventory. She keeps full time and seasonal employees balanced, maintaining a ratio between what business is coming in and what is going out. Carlisle could grow another 30 percent without adding employees. She watches which titles stay on the shelf and makes the decision whether to stock or special order.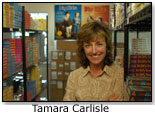 Carlisle´s promotion methods, such as e-mail campaigns and catalog mailing lists, are tested in limited contexts before being fully implemented. Never would she send 100,000 catalogs to an untested list or e-mail customers without analyzing the return rate based on time of day and design of the letter.
Carlisle invests in small special interest trade shows and avoids the Toy Fair because she considers it a bad expenditure. Her print ads are small and frequent as opposed to infrequent full-page color spreads. She recommends testing a small ad for three to four months and trying new packaging promotions with certain customers.
Bankruptcy can result from mismanaging even small things, like office supplies. Carlisle says, "My dad always tells me, it wasn´t the big thing that sunk the Titanic, it was the small little holes."
Big Kids sells to distributors, 80 percent wholesale, 10 percent catalog, and 10 percent Internet.
Carlisle is a former film producer. She worked in commercials for 10 years and did the series, "What Do You Want to Be When You Grow Up?" Today, her company is growing, and has not yet reached its peak.
Margy Young, owner of Great Tapes for Kids, started a home-based business in 1997. Her overhead consists of inventory, shipping supplies, labor, postage, and marketing.
Young explains, "We keep everything as cheap as possible, but that´s a lot easier when you don´t have a brick-and-mortar store. We create, design, and program our own Web site, pay for a toll-free number, and do very little marketing. We try to analyze as we go along, but we make mistakes. We sponsored a children´s program on a local public TV station. It was a great thing to do from the point of view of public service, but it was expensive, and provided no way for us to track how many sales it generated."

Jerry George Thompson, partner with MusicKids LLC, an Internet and phone sales company, says his overhead is office space, warehouse space, supplies, marketing, promotion and advertising; the same expenses as a traditional store but in different proportions. Overstocking and under stocking are mistakes that can be prevented by watching repeat sales and time of year.
Thompson states, "Excessive overhead is the number one cause of bankruptcy and the number one risk. I believe that all business theory applies to Internet businesses. We need to promote online through pay-per-click ads. The challenge for me is determining the effectiveness of these campaigns."
Thompson analyzes how well that dollar was spent in terms of return and says, "An order may come from a search unrelated to a specific ad campaign. Success comes from marketing and promoting on several levels, excellent service, and of course, the element of hard work."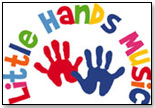 Alex Fraser, CMO for Little Hands Music, an Internet store in business for 2 years, advises, "All online ad campaigns should be tested to ensure that financial goals are being met. Inventory turns should also be monitored and can contribute significantly to the bottom line. Negotiating acceptable terms with suppliers can also have a positive impact, especially for products which face seasonality."
Fraser says that a prudent business owner will develop a flexible plan that can be adjusted. Risk is normal. Fraser adds, "A situational analysis defining the company´s strengths, weaknesses, opportunities, and threats is a very helpful tool. Competition and the economy are critical components towards risk."