---
How to Revive Collectible Trading Cards
Why the CTC Industry Is Being Taken Off Life Support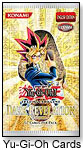 In the '50s, '60s and '70s, there were baseball cards. Then the '80s saw Garbage Pail Kids, and the '90s saw the rise of fantasy CCGs, such as Magic and Pokémon. Is the struggling industry prepared for what's coming in the 21st century? Innovators in the field told TDmonthly Magazine that they were.
C&I Collectibles Inc. and Sportsline Distributors Inc. have rearranged their sports trading cards businesses to focus instead on sports collectibles and licensed novelties, respectively.
"There are certainly still kids out there collecting stuff," said C&I Collectibles Inc. president Cliff Dolgins "but cards like Yu-Gi-Oh! have taken some of the business away." Trading cards comprise only about 50 percent of profits these days, he added.
Similarly, when Marty Faierstain started Sportsline Distributors Inc. 18 years ago, he sold nothing but sports trading cards. Today, cards in general comprise a mere 15 percent of total sales. Faierstain now focuses on a "full, fun area" made up of different kinds of toys related to one specific license.
David Brown, president of Serious U.S.A. Inc., believes sports trading cards can still be profitable; he just thinks manufacturers "need to demand innovation to keep their product relevant."
After difficulty breaking into the U.S. market with his interactive DVD cards, Brown shifted gears. He purchased worldwide patents for the DVD and CD card concepts in the hopes that competitors such as Topps and UpperDeck (ToyShow) will come to him for the technology.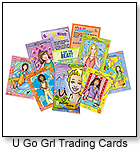 Distribution problems have been rough on LocaSmarts LLC (ToyDirectory) president Shirley S. James as well. Since starting her tween girl trading card company just over a year ago she's learned "that distribution is run by the male side of the industry. We've met barriers with gender differences."
This has forced her to handle marketing more regionally and to boost business through direct-to-customer sales online. She has even branched out into designer air fresheners.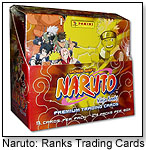 However, Allan Caplan, president of Inkworks (Gift Guide), doesn't think the trading card industry is suffering. He's hinging his hopes on Naruto trading decks. As an entertainment property, Naruto has been huge in Japan, so when Cartoon Network began producing shows in September, Inkworks followed with trading cards in April. "Everything on mass market has sold out," he said.

According to Illektron (ToyDirectory) president Jerald Stuart, Naruto cards will have to compete with his Battlez cards for kids' attention. The collectible card game was a hit with kids when test marketed in 2004 and has since been revamped based on retailer feedback. The game will be re-released this holiday season and ready to roll out in large-scale form in early spring 2007.

"We'll be working on it for years — adding new characters and cards," Stuart explained.

What follows is more information on a few of the products mentioned in this article: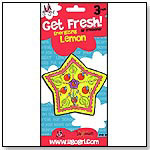 These mood-enhancing air fresheners come in six scents: Energizing Lemon, Refreshing Citrus, Uplifting Pine, Cheerful Strawberry, Calming Lavender and Soothing Vanilla. These vibrant, high-quality air fresheners appeal to everyone, especially the young female customer looking for a stylish way to freshen up her car, room, closet or gym locker. "We've realized that in our position we've got to be more creative," said president Shirley S. James, of the departure from trading cards. Going forward, she sees her company as a lifestyle brand, with hopes to expand into jewelry, clothing and stationery.

ToyDirectory Product ID#: 8831

(added 7/31/2006)

.

AD
---




MSRP: $19.95

Age Range: 8 and upGender: Girls





Battlez is fast, fun and easy to learn. Playerz compete in head-to-head Battlez combining strategy, chance and skillz to knock out their opponents. Two-player training kits are available featuring The Infamous Doom RED and BLUE Expansion sets include a host of exciting new characters and special moves with rulez evolving for advanced levelz of play. Fun for everyone! Product contents (limited edition): two 36-card game decks, 25 point cards, 1 Rules Book/Scorecard, two limited edition collector ID badges and three dice. The product's box size is 4" x 6" x 1". There are ten boxes per POP display box.


ToyDirectory Product ID#: 498

(added 9/1/2004)

.

AD
---






This specially packaged assortment of baseball cards includes 14 players from the 2006 Yankees line up. Each card includes player information on the back.

ToyDirectory Product ID#: 8832

(added 7/31/2006)

.

AD
---






This specially packaged assortment of baseball cards includes 14 players from the 2006 Red Sox line up. Now fans can collect all players from their favorite team without having to sort through numerous packs of baseball cards.

ToyDirectory Product ID#: 8833

(added 7/31/2006)

.

AD
---






Each pack of Naruto: Ninja Ranks cards contains nine premium trading cards. This Panini premium trading card series offers anime fans in-depth information about Naruto and all their favorite characters as seen on the popular television series. The base set for the premiere collection is 72 cards. In addition, fans will have the opportunity to find several levels of randomly inserted bonus cards including Ninja Warriors, Ninja Sensei, and Super Deformed cards. Collect all four different wrappers. The cards are exclusively distributed in the United States by Inkworks.

ToyDirectory Product ID#: 8834

(added 7/31/2006)

.

AD
---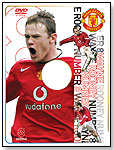 Rooney is a first team striker for Man Utd., who has arguably become the club's most important player. This officially licensed card is packed with interactive video, photos, trivia and strategy games, and it is one of 10 available from the Manchester United 2006 collection. DVD Cardz are PS2, Xbox and DVD player compatible. New features allow users to create a competitive Fantasy Premier League, adding players by purchasing cards. The cards make handy resources for young European and Asian soccer fans who routinely bet on matches. So far, these interactive cards have been highly successful: The product is the number one seller for under-$20 items at Man Utd.'s official store. Serious just signed on for two more years with the license and has begun working with other Premier clubs to produce interactive cards for their teams.

ToyDirectory Product ID#: 8835

(added 7/31/2006)

.

AD
---






Each pack contains eight cards with 24 packs in each sealed display box. The cards reflect funny scenes from the Family Guy series, season two. The show was so popular that in 2004 Fox ordered the previously canceled show back on air after recognizing the extraordinary fan support for the series.

ToyDirectory Product ID#: 7906

(added 5/22/2006)

.

AD
---
THIS BANNER IS AN AD:
---
---