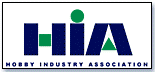 Hobby Industry Association

Dallas, Texas´ Convention Center will host the 63rd Annual HIA Convention and Trade Show on February 5-8, 2004. The Hobby Industry Association´s yearly gathering is the world´s biggest crafts trade fair.

Who´s Going?

Exhibitors are divided into five major categories: General Crafts, Art Materials & Framing, Fabric-Quilting-Needlecraft, Florals-Seasonal-Home & Garden, and Scrapbooking & Stationery.

Last year´s show had 1,151 exhibitors and over 20,000 attendees—exhibitors, distributors and buyers—according to Donald Meyer, the director of consumer and public relations for the HIA. He projects 20 percent growth for the 2004 show, with over 1,200 exhibitors covering all aspects of the craft industry, and more than 21,000 attendees and 10,000 buyers. Buyers include independent retailers, chain stores, wholesalers, professional craft producers and service suppliers. They come to the show for new ideas, products, techniques and tools.

Why Attend?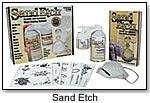 The HIA Convention and Trade Show is the year´s greatest concentration of craft wholesalers and manufacturers. Attendees get the opportunity to compare manufacturers, make connections with distributors and see 2004´s new trends and products.
With four days of workshops, retailers can learn about new crafts and check out the latest products first-hand and hands-on. Many workshops offer tips on how to make your sales sizzle. Last year´s show had 120 workshops. This year promises more, including a new series of "QuickShops": 30-minute mini-workshops.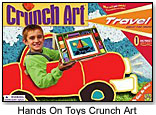 2003's award-winning products included Armour Products' Sand Etch, a self-contained glass etching system with over 1,000 stencils; EZ Craft´s Faux Dichero Glass Jewels, for creating jewelry without a kiln; Hands On Toys´ Crunch-Art (ToyDirectory), an exciting way to create textured art images; and Vintage Workshop´s Click-n-Craft, which prints images from CD-ROMs directly onto fabric.
What is hot for 2004? Don Meyer states that many traditional crafts are seeing new life, especially scrapbooking, needlecraft and beading.
"One-third of our exhibitors had scrapbook-related products," said Meyer. These included leaders in the scrapbooking field, such as Ellison, EK Success and Accu-Cut.
Meyer also states that exhibitors will cover the expanding crafting spectrum, including many small manufacturers and designers, some of whom rarely advertise outside of this show. Others will be test marketing new releases, letting attendees get in on the ground floor with this year´s winners.
For more information, check the HIA´s show page at www.hiashow.org/index.htm.