---
What a Tween Girl Wants....
Retailers Scream for Tweens
"I have a full section of the store for tweens." — Jean Schwartz, Broadway Toys & Togs

With additional reporting by regional correspondents Virginia Davis, Dennis Furlan, Bonnie Priever and Donna Sacks

According to CBS News, tween girls form the most powerful consumer group since the Baby Boom. That's old news. Being able to predict what they'll buy? That's new news.

TD

monthly Magazine's regional correspondents questioned retailers across the nation to see what the betwixt and the tween girls are up to, and it's looking good, sounding good, and writing about it.

What's New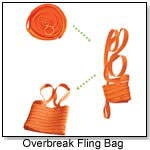 First and foremost, our correspondents found that tween girls like to accessorize. And the overwhelming response time and again was products from the Fashion Angels Enterprises (Gift Guide). But they aren't the only ones.

"There's one thing that really sells well," pointed out Pam Sommer, owner of Montana Book & Toy Company, Helena, Mont. "It's a line of zipper purses that come from Overbreak." Pulling a string turns a coiled zipper into a bag. They come in various shapes and sizes, including a clutch and gym bag. "They're very clever," she said.


What's Selling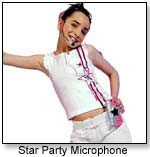 Jewelry made by Seventh Sense was also high on the list.

"I have a full section of the store for tweens. We sell clothing also, which appeals to this market as well," explained Jean Schwartz, owner of Broadway Toys & Togs in Jackson, Wyo.

But once the tween girls look great, their thoughts turn to being "seen" ― and with our celebrity-fueled culture, it's no surprise that "for girls, the Star Party Microphone from International Playthings" sells very well at Play Fair Toys in Boulder, Colo., said owner Marilyn Walker.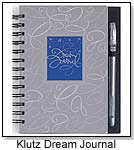 After a hard day of rockin' out, a tween girl gets introspective. "The biggest thing in this [tween girl] area," related Stan Rust, store manager of Phillips Toy Mart in Nashville, "is diaries and journals that they can write about themselves in. They like the diaries by Klutz books."

What to Make of It

Look good. Be seen. Write about it. Tween girls are in the transition stage between baby and adult, with their eye on the future. See some of the products they're looking at: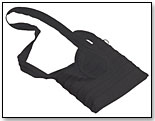 MSRP: $19.95

Age Range: 8 and upGender: Girls





Pull the zipper and watch the bag take shape. The Fling is the great bag for those who want a small bag that's just enough to carry all your daily essentials, such as your mp3 and your cell phone, and still have room for your lipstick, wallet and keys. It's simple yet sassy.

ToyDirectory Product ID#: 9085

(added 8/21/2006)

.

AD
---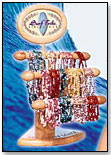 MSRP: $1.75

Age Range: 7 and upGender: Girls





These simple but beach-based bracelets fit on any wrist on any girl. They have matching necklaces and a whole surfing style of their own.

ToyDirectory Product ID#: 9086

(added 8/21/2006)

.

AD
---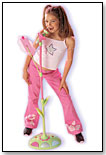 MSRP: $19.95

Age Range: 5 and upGender: Girls





The Star Party headset microphone lets every girl have fun while being the star. This adjustable kid's headset microphone features an amplifier that clips onto the belt for complete portability, four melodies, eight rhythm styles and an applause button. The other Star Party products are compatible with one another, so a group of friends can sing, record and dance together. When asked for his best sellers, Michael Ziegenhagen, owner of Playmatters in Cleveland, said that this item had done consistently well for three years. "I don't know why!" he told TDmonthly.

ToyDirectory Product ID#: 9087

(added 8/21/2006)

.

AD
---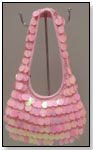 Wholesale Price: (Log in to view)

MSRP: $13.95

Age Range: 4 and upGender: Girls





This wonderful sparkling 14" x 9" sequin purse is the perfect shoulder-carry purse for young girls, and is great for tweens and teens when going to the mall. The sparkling sequins draw immediate attention. A top zipper and an inside coin pocket with zipper ensure that valuables are protected. It's available in more than 10 popular colors. "Tween girls and little girls are crazy about these purses," Michelle Bloaschke, manager of Whippersnappers in St. Simon's Island, Ga., told TDmonthly. "I've sold over 300 in the past month. I can't order them fast enough."

ToyDirectory Product ID#: 9131

(added 8/25/2006)

.

AD
---
Writer's Bio:
Mark Zaslove is an entertainment industry veteran in developing content (writing, directing and producing television and feature films) for the major studios, including Disney, Universal and Warner Bros. A two-time Emmy Award winner for writing and recipient of the Humanitas Prize (for writing uplifting human values in television and movies), Mark is also Head of Content Development for Nice Entertainment.
Read more articles by this author
THIS BANNER IS AN AD:
---
---