---
Hot Toys for Holiday Gift-Giving
You've Seen Them, You Want Them ... Now Buy Them
Please click here for

TD

monthly's Holiday Gift Guide.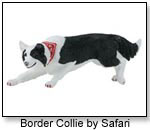 If you've cleaned out your favorite specialty toy stores and still can't find everything you want,

TD

monthly's Holiday Gift Guide is filled with ideas for unique presents to make gift-giving fun, easy and memorable.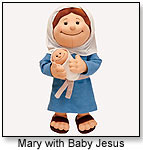 TD

monthly's Holiday Gift Guide has toys from some of your favorite toymakers, as well as innovative new toys and gifts from manufacturers you probably haven't heard of ... yet. And for the holiday season, you don't even have to search around to order them: Just click on "I Want One" or the Company's name and, in most cases, you'll be on your way to purchasing the best presents you can imagine.

Whether it's a mini Border Collie from Safari (Gift Guide), a new Shrinky Dinks (Gift Guide) book from Klutz, an adorable plush Mary and Baby Jesus from Holy Folks (Gift Guide) or a new Baby Lila from Corolle (Gift Guide), you'll find cool new toys for all of the kids left on your list. And for family fun, there are games like Dragon Chess by Dragon Chess (Gift Guide) and Around the World from Around the World LLC (Gift Guide). Finally, for the "big kids" who need a break, there's even If You Had to Choose ... ? A Fantasy Game About Priorities by Choose Games Inc. (Gift Guide)


So warm up your mouse finger and click here to buy sizzling new holiday toys from

TD

monthly's Holiday Gift Guide.

Writer's Bio:
ALISON MAREK is an award-winning writer, director and cartoonist whose work has been published by Fairchild Publications and DC Comics (Piranha Press), broadcast on Showtime and other cable networks, and viewed worldwide in film festivals. See her short films and print work on www.alisonmarek.com. Watch her nefarious villains in the web series www.MuggsMovers.com. Get inspired by her cartoons "Daily ARFFirmations to Unleash Your Inner Fido" at www.ARFFirmations.com. Phew! And then ...
Read more articles by this author
THIS BANNER IS AN AD:
---
---