Article Archive: Vehicles - Riding

Supplier of the Month:
Peg Perego
Segway-Ninebot launched a recreational product called Mecha Kit compatible self-balancing scooters.

When paired with a compatible Segway-Ninebot S Model, the Mecha Kit allows users to fully experience the fun of mobility by going forward, turning around, taking aim, and hitting targets with water bullets. The sophisticated Segway-Ninebot app can be used as a smart remote control too. Enthusiasts can fully direct the vehicles and engage in exciting battles while firing water bullets while in place, strafing or blazing by a target. Some of the other features include...

10/1/2021
Top-10 Most-Wanted Ride-On Toys

With additional reporting by Chris Lundy and Brenda RuggieroWarm weather is finally here, and it's time for kids to get outside and get moving!We asked specialty retailers to share with us their best-selling ride-on toys. Check out the most popular below and see which would be a good fit for...

4/1/2015

Top-10 Most-Wanted Ride-On Toys

The Plasmacar from PLASMART was still driving big sales when TDmonthly Magazine interviewed retailers about their best selling ride-on toys in a March 2013 survey...

4/1/2013

April Staff Picks

This month's "Staff Picks" focuses on outdoor toys, now that warmer weather is making its way across the country. But, for those rainy Spring days, we've also included a couple of unique toys that will entertain indoors...

4/1/2013
14 Summer Toys for Sunny Days

The sun is shining, children are home from school, and your frazzled customers are looking for things to do outside with kids — anything to keep them entertained and occupied...

6/1/2012

Top-10 Most-Wanted Ride-on Toys

For the second year in a row, Plasma Car by PLASMART INC. raced ahead of the competition in this month's Top-10 Most-Wanted Ride-on Toys list...

4/1/2012
Holiday Preview: Sporting Goods & Outdoor Toys

Saturnian 1 Sport and Monkey Business Sports will give kids workouts large and small with soccer this holiday season, while Can You Imagine makes a big boom with its new rocket. See more of TDmonthly's Holiday Preview of Sporting Goods and Outdoor Toys in the list below.For products that interest...

6/1/2010

My Best Sellers: Jillie Beans Toys & More

At Jillie Beans Toys & More in Westminster, Colo., a knowledgeable staff is ready to help choose the perfect item for every taste. Owner Valerie Elsea told TDmonthly what 10 products customers have been taking home...

5/1/2010

Top-10 Most-Wanted Ride-on Toys

The PlasmaCar by PlaSmart is the clear favorite in TDmonthly Magazine's list of the top-10 best-selling ride-on toys for the third year in a row. No surprise there...

4/1/2010

Binkley & Hurst Takes a Ride With Berg Toys

Conceived more than 20 years ago by a Dutch boy who longed to own a go-cart, Berg Toys has grown into a worldwide market leader in the manufacture of outdoor toys...

7/1/2009

In This Issue

The trade show circuit continued into March, and TDmonthly Magazine hit the Fairplex in Pomona, Calif., to capture dozens of new toys on video at the Western States Toy & Hobby Show...

4/1/2009

TDmonthly's Top-10 Most-Wanted Ride-On Toys

Whether it's toddlers just learning to make full use of their growing legs, or adolescents racing their friends around the park, riding toys in a variety of shapes and sizes can provide hours of healthy, active entertainment indoors and outdoors...

4/1/2009

Balance Bikes: A Comparison of Styles and Sales

When it comes to parents picking bikes for their kids and manufacturers specifying which design is best, there are some strong opinions out there. And the latest bike innovation to make its way to the U.S. — the balance bike — is no exception...

4/1/2009
Riding Toys Evolve With New Style and Design

On a typical sunny day, you can see Hailey and C.J. Farrant, 3 years old and 23 months, riding their Fisher-Price Power Wheels in the backyard of their Beachwood, N.J., home...

4/1/2009

Regional Reports: What's Selling … And Where

Best sellers in the New England region are a who's who of well-known toys, with Thomas the Tank Engine, Playmobil and Sticky Mosaics from the Orb Factory among the names given...

4/1/2009

Unscooter Yields Great Workout, Incites Envy

I was very excited to try out the new and bigger Slider since I'd had the pleasure of trying out the smaller version earlier. My coworkers and I were meeting for Happy Hour after work and since my car was out of the way to drop off the unit, so I decided to Unscoot myself to the bar...

4/1/2009

TDmonthly's Top-10 Most-Wanted Toys: February 2009

This month, the story is much the same with best-selling specialty toys. In short, PlaSmart's PlasmaCar is still on the list (joined by the EzyRoller), Legos are still making their mark in the construction category after decades of success...

2/1/2009

Get a Glimpse of 2009

In TDmonthly Magazine's November issue, check out the latest innovations from mass-market (and some specialty) manufacturers, see which big trends may be coming your way...

9/1/2008

Retailer Spotlight: The Lollipop Shop

Some people, like Jeff Gurley, are able to turn life's misfortunes into blessings. He took the loss of his job with a dot-com company in 2000 and turned it into a fun (and tasty) adventure, TDmonthly Magazine learned...

7/1/2008

My Best Sellers: The Lollipop Shop

At the Lollipop Shop in Jonesborough, Tenn., and Kiawah Island, S.C., Owners Jeff and Candy Gurley believe that candy and toys appeal to all demographics...

7/1/2008

TDmonthly's Top-10 Most-Wanted Ride-Ons

Plasmart's Plasma Car continues to ride the popularity wave in specialty stores. Over 28 percent of retailers singled out the Plasma Car as their absolute best-selling ride-on toy...

4/1/2008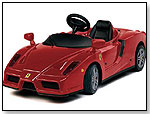 Easy Ride-ons

Little ones with a restless spirit can tool the sidewalks on their very own Vespa...

7/1/2007
Retailer Spotlight: Gramps' Garage

Laid off by Digital Equipment Corporation about a year apart, Garrett (Gary) Pillivant and his wife, Alice, experienced unexpected events that led to their becoming Power Wheels specialists, the couple told TDmonthly Magazine...

5/1/2007

Kids Scoot on Bugs and Turtle Shells

Although classic ride-on toys and wagons from big companies such as Radio Flyer are selling well, 49 specialty retailers also told TDmonthly Magazine that newer ride-on toys are picking up speed...

4/1/2007

Cool Company: Sol-Effect

A well-built base of trading partners from all over the world is one of the keys to success for Sol-Effect Enterprises Inc. of Arcadia, Calif...

11/1/2006

A Great Ride for All Ages

When John Simpson headed out for sushi in 2000, he had no idea that a chance meeting would change the course of his life .....

9/1/2006

Riding High on Ride-Ons

TDmonthly Magazine talked to manufacturers and retailers to find out: What's driving the new ride-on's...

4/1/2006

The Good Old Days

Specializing in classic pedal cars for little kids, American Retro offers a unique selection of ride-ons...

4/1/2006

Put Your Money on the Dapple-Gray

Handcrafted, heirloom-style rocking horses transport riders back to a simpler, more magical time. And customers are willing to pay a pretty penny for the journey...

4/1/2006

Unique Toy Car Finds Distributor

As enthusiastic retailers and dealers found out at the recent New York Toy Fair, although the Super Silly Ride N Glide is classified as a ride-on toy car, it is unique from others in the marketplace...

3/1/2006

LIKEaBIKE Gives Wheels to Children's Feet

LIKEaBIKE USA introduced a new concept to America: the running bike. Running bikes, familiar vehicles in Europe, use the feet to propel and stop the vehicle, which makes it an excellent way for children ages 2 to 5 to develop balance and motor skills...

8/1/2005

Taking the Wheel

Although the NPD Group reports that last year's toy vehicle sales dropped nearly 9 percent, some say the trend is reversing...

8/1/2005

Going Fast and Staying Safe

The wise retailer will stay on top of the latest warnings from the U.S. Consumer Products Safety Commission. A spate of problems with powered scooters, coupled with new reports based on recent data, has generated recalls and warnings...

8/1/2005

Minimotos and Pocket Bikes

Pocket bike and minimoto racing organizations are springing up across the country. With teams and events boasting corporate sponsorships, what once was considered a casual hobby, like snowboarding and skateboarding, could be on its way to bigger arenas...

8/1/2005

Peg Pérego Gets Kids' Motors Running

Law dictates a person must be 16 to drive – but not the vehicles manufactured by Peg Pérego. The company's battery-powered vehicles' popularity is growing at NASCAR speed as kids everywhere zip around on everything from ATVs to John Deere Gators...

2/1/2005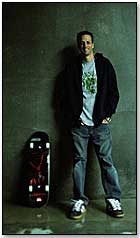 Man In The Sky: An Interview With Tony Hawk

Crash landings, sprains and scraped up shins– some of the side-effects of gravity - all for an activity that was at one time not yet "accepted" nor considered by most to be a sport. Yet a daring group of visionaries dedicated such great amounts of time, passion, and expertise to skateboarding that, eventually, people had no choice but to notice. The tricks got better, so did the boards, and one phrase kept coming up at the contests, "And the winner is Tony Hawk."...

8/1/2004
Trikke - A Total Body Experience

Trikke is quickly becoming popular not only for outdoor recreational transport but for its fitness qualities as well. It's no wonder Trikke has found favor with celebrities Jennifer Aniston, Brad Pitt...

8/1/2004
CARS, TRUCKS & R/C

Exoto Exoto presents Grand Prix Classics which are a full line of collectors quality models. These models are designed in 1:18 scale. These detailed replicas feature over 130 individual parts that exhibit fully functioning steering, working front and rear suspension, highly detailed driver and cockpit, genuine treat pattern on...

8/1/2004
RIDEABLES

Care Bears Get Moving Care Bears and Tek Nek are launching a new line of musical ride-on toys all in authentic Care Bears styles. The Musical Jr. ATV and 4 X 4 are battery operated vehicles and feature Care Bears sounds and phrases. Other adorable musical items that feature the...

3/1/2004
Since 02/01/05 people have visited this page.