"It's only a matter of time — just like anime, there's going to be Indiamation, or Hanime, or something like that" — an American animator

Disney smisney. The next wave of kid-tainment is not coming from the big mouse, or even from the U.S. of A. Nope, India is going to forefront the future, and where goes children's entertainment is gonna go the toys.

"You gotta understand," explained one Hollywood studio exec, "we already outsource more animation and special effects to India then you can shake a spreadsheet at. It's cheap and the quality has been on the rise for years. We've trained our own replacements. Happened in Japan 20, 25 years ago, and now it's going to happen in India."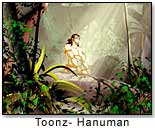 "Work is pouring in from places like the United States, Europe and Asia in the form of outsourced projects and co-production deals," pointed out the CEO of India's biggest animation studio, Toonz.
The Walt Disney Company has outsourced some of its major animation projects to various studios across India. Cartoon Network is buying animation films made in India. MTV has added India to its outsourcing hub. Sony, Warner Brothers and IMAX all have looked to India for the nuts and bolts, and now India, with a long history of its own national film identity, is heading our way with original content.
"Worse," explained a not-to-be-named producer who's grossed well over a billion bucks in CGI feature movie releases, "They don't even need us. There are more DVD and VCR players in India than the rest of the world combined."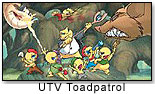 One of the pioneering Indian studios is set to announce two animated feature-length movies shortly. They will be for the Asian Diaspora worldwide, produced and distributed through UTV and animation production will be done at UTV Toons. As one of the biggest of wigs explained: "We are discussing close to 20 scripts with well-known directors, writers and producers from across the globe. The movies will be modern-day stories meant for family viewing."
But how about the American market? "It's only a matter of time — just like anime, there's going to be Indiamation, or Hanime, or something like that," mused an American animator who's a big fan of overseas product. "Hey, first there was 'Speed Racer' in Japan, now there's Miyazaki winning an Oscar. Same thing will happen in India."
Srinivasa Rao Singeetham, a veteran Indian director, has made use of American writers for a while, to ease the transition. Films like "Little John" and "Son of Alladin" are just the beginning.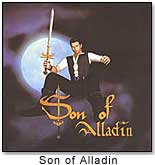 Crest Animation Studios has teamed up with Lions Gate to create three state-of-the-art animated feature films for Hollywood, including one based on William Steig's classic chldren's book, Sylvester and the Magic Pebble. The movie adaptation was written by the creator of Shrek.
Toys will be the final outcome.
Funskool India CEO Raphael Kuriyan explained that "there is no doubt that as the largest and most successful toy company in India, we are keenly interested in partnering to create Indian animated characters. The partners in such a venture should include the developers of property, the television channels and the toy and merchandisers, manufacturers and marketers."
Will there be Ganesh plush dolls and Wheel of Karma board games (I'd be first in line to buy those, that's for sure)? Think more of an Indian Mickey Mouse. The wave is coming, and it's gonna be a big one.
Have a question about this article? Having trouble finding a product? Post your question on our
Forum.
We'll attempt to answer your question within 3 days.