---
The CSI Guy Did It
How Anthony Zuiker and SBG/b EQUAL Turned TV Into a Game
"If you stay true to the stories and characters, you are sure to have a successful product." — Nicole Daddio, SBG/b EQUAL

Anthony Zuiker is best known as the creator and executive producer of the mega-hit television franchise CSI. But before he was a Hollywood hotshot, he wanted to create ... games.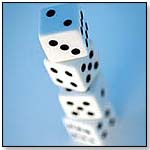 He made his first, a four-dice boxing game, when he was 14. "I did things like Ali versus Frazier," Zuiker explained to

TD

monthly Magazine

. "I learned that dice kept the game random and interesting."

From this beginning, it was a fortuitous combination of an 800-pound gorilla (Zuiker as creator of one of the top TV shows) and Zuiker the untried game creator to produce a board game. Nicole Daddio, CSI marketing manager for SBG/b EQUAL, explained how it came about:

"When SBG licensed CSI it was a match made in heaven for Anthony Zuiker and Mark Sutcliffe, CEO of SBG. They became fast friends, and Anthony pitched his idea, which soon developed into CSI: SENSES ... Anthony's original idea for a CSI board game."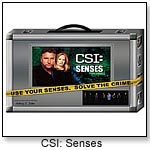 TV shows can be difficult to translate into gaming because most of them ask the audience to be passive, but "CSI is different because the show requires the watcher to try to actively solve crimes and interact with getting to the bottom of the mystery," Daddio continued. "There were very few obstacles in turning the TV show into a game. The TV show is all about mystery and science, lending itself to exciting and fun interactive game play."

Zuiker wrote all six stories in CSI: SENSES in the same style that he uses for an episode of the CSI series. This brings a verisimilitude to the game that can be gotten nowhere else. Fans of the show and fans of well-written games both enjoy the gaming experience.

What tips do SBG and Zuiker have for companies creating new games?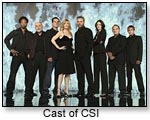 Daddio: "If you stay true to the stories and characters, you are sure to have a successful product. The CSI games play just like the hit TV show."

Zuiker put it even simpler: "Make what excites you first."

You can also read about other inventors who started as kids here: (VIEW ARTICLE)
Writer's Bio:
Mark Zaslove is an entertainment industry veteran in developing content (writing, directing and producing television and feature films) for the major studios, including Disney, Universal and Warner Bros. A two-time Emmy Award winner for writing and recipient of the Humanitas Prize (for writing uplifting human values in television and movies), Mark is also Head of Content Development for Nice Entertainment.
Read more articles by this author
THIS BANNER IS AN AD:
---
---