---
TDmonthly's Psychology Expert
Send Her Toys and She'll Tell You How They Play
Beth Carroll, Psy.D., is a professional psychologist who specializes in child intervention and development. She works with children in many capacities, including providing early intervention services to infants and toddlers and conducting play therapy and psycho-educational assessment with children and adolescents. She has also provided private childcare for families for more than 22 years. Her diverse experience working with children has enabled her to see firsthand how playing with toys can be one of the richest sources of learning and communication for kids. In the following review, Dr. Carroll shares her toy recommendations with

TD

monthly Magazine

.

Parlay by Real Deal Games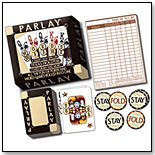 Age: 9 and up
Gender: Boys and Girls
Price: $14.00

First Impressions
Parlay is a card game and word game wrapped into one. Each card in the deck has a letter of the alphabet and corresponding numerical value. Participants must choose to play based on the best poker hand while also taking into consideration what word they can make from the letters on the cards. Points are accumulated for the rank of the poker hand played as well as the numeric value of the word created. Bonus points are earned for word length.

Developmental Stage
This game is relatively sophisticated and requires poker knowledge and complex critical thinking. Players must be able to simultaneously manage poker-playing strategy, create a word with the letters available on the cards and calculate possible points.

Recommendation
Directions are clear and concise and offer five different variations of game play. Teenagers and adults will enjoy bluffing their way through this unique poker game.

---
Baby Road Trip CITY by BABY ROAD TRIP LLC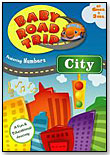 Age: 6 months to 3 years
Gender: Boys and Girls

First Impressions
"Baby Road Trip CITY" is a colorful, active DVD that uses a combination of music, animation, puppets, photograph and real children to entertain and educate young minds. Each stop on the road trip, including a museum, theater, firehouse and park, offers opportunities to learn basic concepts and information about the world.

Developmental Stage
This DVD is targeted for infants and preschoolers. The storyline moves quickly and provides a captivating experience for developing attention spans. Concepts such as color, numbers and size are introduced in a simple, yet engaging manner.

Recommendation
Infants and toddlers will greatly benefit from the level of stimulation in Baby Road Trip CITY. I think parents will also appreciate it as a way to enhance their children's development during the early years when kids are not old enough to attend school or other structured learning environments.

---
Adventures in Storytelling: Christmas by STORYWATCHERS CLUB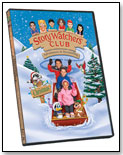 Age: 4 to10
Gender: Boys and Girls
Price: $19.95

First Impressions
This holiday DVD features four tales of Christmas presented by animated, personable storytellers. One story involves a touching anecdote of an immigrant family's first Christmas; another is a German tale about the first Christmas tree.

Developmental Stage
Children of all ages enjoy listening to people tell stories. The four tales offer information about global cultures and moral values and aim to build listening and verbal skills.

Recommendation
I really appreciated that this DVD is simple and wholesome with real storytellers and children. "Adventures in Story Telling" provides an opportunity for kids to use their imaginations as they listen.

---
What's GNU? by THINKFUN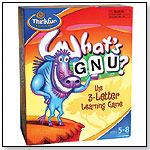 Age: 5 to 8
Gender: Boys and Girls
Price: $15.00

First Impressions
"What's GNU?" is a fast-paced, three-letter word game. Play starts by spreading out 36 cards so they are visible to all players. Each card contains a single letter and two blank spaces. Players then take turns sliding a dispenser to reveal two letter tiles. Whoever creates a word first by combining the two letters on the tiles with a letter on one of the cards in the pile wins that round.

Developmental Stage and Skills Reinforcement
"What's GNU" is a terrific game for enhancing basic spelling skills. Beginning spellers will benefit from the endless word-making possibilities. Vocabulary skills, spelling, sight word recognition, and concentration are all targeted.

Recommendation
There are two versions of game play, competitive and cooperative, which provide a challenge for more advanced spellers or a supportive learning experience for beginners. I played the cooperative version with an 8-year-old and we had a lot of fun at the end, trying to make sentences with all of the words we had created.

---
Trixieville — Avena by MANHATTAN TOY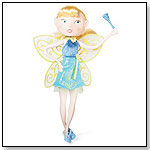 Age: 6 and up
Gender: Girls
Price: $14.99

First Impressions
"Avena" is one of three delightful magical fairies from the Trixieville collection. Her inquisitive expression and ornate wings inspire endless imaginative play. She also has flexible arms and legs that enable her to be placed in multiple poses.

Developmental Stage
Dolls provide an opportunity for children to explore feelings and interpersonal situations. I think girls younger than the suggested age of six would enjoy creating a fantasy world with this doll. However, she does have some small parts, such as removable shoes, which are unsafe for very young children.

Recommendation
Girls love to pretend to have magical powers and fly through the air like fairies. Avena inspired this imaginative play in one of the little girls with whom I work. She danced around the room pretending to fly Avena through the air, saying "Whoosh!" Another little girl enjoyed brushing Avena's hair, and her own hair, with the small brush that comes with her.
---
Peekaboo Polar Bear by Brighter Minds Media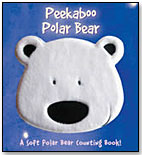 Age: 3 and up
Gender: Boys and Girls
Price: $9.99

First Impressions
"Peekaboo Polar Bear, what do you see? Six swimming sea lions soaking in the sea." This polar bear board book uses soft textured illustrations of arctic wildlife to help young children learn to count to 10.

Developmental Stage
"Peekaboo Polar Bear" is recommended for ages 3 and up but even infants and toddlers can appreciate it as the board pages are sturdy. Two of the toddlers with whom I work enjoyed touching the velvet-textured pages and counting the seals, Eskimos and penguins. Reading skills, basic counting and sensory exploration are targeted by this book.

Recommendation
I was very impressed with the detailed illustrations in "Peekaboo Polar Bear," which create a fun atmosphere for learning. However, it did remind me a lot of a book called "Brown Bear, Brown Bear, What Do You See?" by Bill Martin Jr., which uses a similar questioning dialogue, as in the quote above.

---
Skies by COLORCALM INC.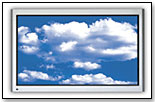 Age: 0 and up
Gender: Boys and Girls

First Impressions
As a child, do you remember what it was like to lie in the grass watching billowy clouds change form as they floated by? "Skies" is a soothing DVD that uses color and soft music to recreate that very experience.

Developmental Stage
Infants, children and even adults can benefit from the calming effects of "Skies."

Recommendation
This DVD comes with a choice of six different colors to select for the background sky and four audio tracks (ambient, classical, natural and silent.) It is a great tool to teach children to regulate their emotions and calm themselves.

---
Twisted Fish by McNeill Designs for Brighter Minds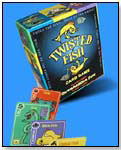 Age: 10 and up
Gender: Boys and Girls
Price: $9.95

First Impressions
Twisted Fish is a more advanced version of "Go Fish" with a few challenging "twists." Instead of typical game cards with four suits, two through Ace, Twisted Fish has 12 kooky aquatic characters, including "Barnacle," "Dogfish" and "Hammer Head," to name a few. The object of the game is to collect "baskets," or sets of five of a kind in five different colors. Each card is also worth points and the player who obtains the most points after several rounds is declared the winner. The game also includes a few "Zinger" cards that can be used by players to manipulate the game, causing opponents to lose a turn or give up a card.

Developmental Stage
Card games help children develop cognitive skills, such as sorting, counting and organizing. While this game is geared toward children 10 and up, even younger children can have fun learning colors and counting with assistance.

Recommendation
"Twisted Fish" is much more dynamic than the original "Go Fish" card game. It offers an entertaining challenge, but also encourages silliness and fun.

---
Santa's Trivia Game by b EQUAL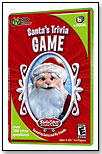 Age: 6 and up
Gender: Boys and Girls

First Impressions
This interactive DVD uses multiple choice, video clips, anagrams and other fun quiz questions to explore Christmas trivia. A second side has characters and trivia from the recently released movie: Madagascar. As questions are answered correctly, players move around a virtual game board.

Developmental Stage
Three different levels of challenge are offered, depending on the age of the participants (6 to 9, 10 to 13, and 14+). The game also uses "dynamic leveling" technology, in which the difficulty level of each question is automatically adjusted based on how the player answers the previous questions.

Recommendation
DVD games are an interesting idea. However, the technology of this DVD is fairly slow and I think some children might grow impatient waiting for the various trivia questions to load on the screen.
Writer's Bio:
Beth Carroll, Psy.D., is a licensed clinical psychologist who specializes in child intervention and development. She works with children in many capacities, including providing early intervention services to infants and toddlers and conducting play therapy and psycho-educational assessment with children and adolescents. She has also provided private childcare for families for more than 22 years. Her diverse experience working with children has enabled her to see firsthand how playing with toys can be one of the richest sources of learning and communication for kids.
Read more articles by this author
THIS BANNER IS AN AD:
---
---