---
How to Tell If Your Rep Is Cheating
Manufacturers and Retailers Pinpoint the Signs
"I've actually signed up customers that the rep claimed he could not even reach." — Jay Kamhi, Kamhi World

Sales reps can make or break a toy business, so

TD

monthly Magazine grilled manufacturers and retailers to find out how to determine if a rep's thinking more of his own bottom-line than of yours:

Manufacturers Said: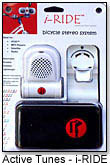 1. Orders Don't Measure Up. Compare order slips turned in by different reps across the country, advised Darrel Cresswell, president of Just Jump It, and over time, you'll identify who's slacking off. Call that rep's customers to confirm your suspicions.

2. Calls Don't Result in Sales … for You. Mick Kless, founder and president of Active Tunes, said reps used his i-RIDE as an excuse to call existing accounts about a new product, but instead of talking about his product, they pushed information about major manufacturers that had surefire hits.

3. You Get Talked to, But Prospects Don't. Reps have to "aggressively pursue accounts with enthusiasm, not just talk about all the barriers and give excuses," stated Jay Kamhi, president of Kamhi World. "I've actually signed up customers that the rep claimed he could not even reach. They all sound great, but their results are the only thing that matters."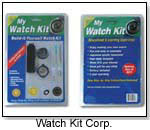 4. They Call It Quits. "A bad rep makes a sale at 3 p.m. on Monday and figures he's done for the week," said Stuart Kerzner, president and owner of the Watch Kit Corp.

5. Their Percentage Is Too High. Ron Dukes, an independent sales rep with 30 years' experience, said that large lines with hundreds of SKUs generally garner a 10 percent commission per sale. Smaller companies with just one product might expect to pay a rep between 10 and 15 percent. If a rep asks for an unreasonable commission, "Run!" Dukes advised.

Retailers Said:

6. Orders Don't Show Up. One anonymous retailer warned that short-time suppliers sometimes take orders during trade shows that never make it to the store's shelves. A large percentage of retailers who attend trade events told

TD

monthly they never order on-site.

7. They Take Credit for Sales They Didn't Make. "My biggest frustration is when we do a large amount of business with a company that's within driving distance, and then I see these people on my invoices getting commission, when I've never heard of them before," vented Susan Swickard, owner for 23 years of The Talking Teddy in Estes Park, Colo. "That's a sore spot for us."

8. They Oversell. Another anonymous retailer recounted the time that a new rep sold her a toy. After her order came in, she was stunned to see the same toy in store windows throughout her small town. Neither she nor the other storeowners ever ordered from him again.

The best way to avoid a cheating rep?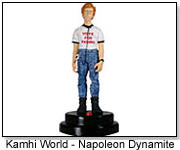 "Don't sign long contracts," Kamhi advised other vendors. "I give a rep three months to nail an account, and then I have the option of taking it back. Contracts should include time duration, the seller's expectations, commission amounts, payment schedule and an escape clause for both parties."

Whether you're a retailer or a manufacturer, if a rep's not working, move on. And then CLICK HERE to read about how to find a winner.
THIS BANNER IS AN AD:
---
---