---
Ho-Hum Predictions Haven't Squashed Xmas Hopes
Experts and Insiders Optimistic Despite Projected Sales Dip
"Retailers can expect a small increase in holiday sales, but no real strength." — Steve Buxbaum, The Buxbaum Group

With additional reporting by regional correspondents Dennis Furlan, Elizabeth Greenspan, Terri Hughes-Lazzell and Christine Lebednik

Christmas comes early every year at the U.S. Customs Seaport in Long Beach, Calif., where the annual bulk of holiday imports docks between late August and November. The slight decrease in toy importations this year may indicate that toy sales will jump ship during the holidays. At the very least, retailers surveyed by

TD

monthly Magazine in late November noted that manufacturers seemed to be running out of product faster than usual.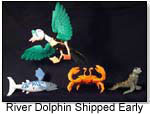 "Toys are not among the larger import volumes coming into the Long Beach Port Authority this year," according to the public affairs office at Long Beach's U.S. Customs and Border Protection.

So far in 2006, the total import value for dolls and toys is $3,227,161,701, accounting for 1.7 percent of total imports.

"Toy and doll shipments are down 0.4 percent from last year," Mark Altenstadter, a representative from the office of the Trade Operations Branch Chief, told

TD

monthly Magazine.

Big-Box Down; Online Up

Wal-Mart reported a 0.1-percent decline in same-store sales Thanksgiving weekend. On the flip side, consumer behavior information provider comScore reported that Black Friday numbers were up 42 percent. It's estimated that $434 million was spent on Black Friday, 2006.

A 26-percent increase in online retail transactions was also reported by comScore, with a record $608 million in sales on Cyber Monday.

Retail Experts Predict Fewer Sales

The Conference Board Consumer Research Center, along with market research company TNS, has reported that consumers are expected to spend an average of $17 less this Christmas compared to 2005, with the average household spending an anticipated $449 on holiday-related items.

According to Lynn Franco, Director of The Conference Board, this lower number may reflect consumers' eagerness to take advantage of bargains and discounts in an effort to shop more sensibly this year.

Research firm The Buxbaum Group warns that "retailers can expect a small increase in holiday sales, but no real strength — the same kind of middling performance they saw in back-to-school sales this summer."

Vice president Steve Buxbaum warned that any increase we may see on paper is misleading. "The growth we're seeing mirrors the inflation rate," he said.

Toy Insiders See Growth



But toy retailers are keeping their glasses of eggnog half-full. A

TD

monthly survey of 85 specialty toy-store owners on the days before and after Thanksgiving shows promising numbers, with 62 percent of stores reporting an increase in sales. Only 10 retailers reported that their sales were down, and 19 noted that sales hadn't budged either way.

Senior vice president of HobbyTown, Bob Wilke, approaches his expectations this holiday season with cautious optimism. "We are bullish on the Christmas season and anticipate a 5- to 8-percent increase in December," Wilke told

TD

monthly.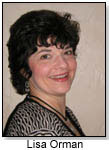 President and founder of Kidstuff PR, Lisa Orman, agreed that sales will increase, but she projects far more dramatic numbers. "I think we'll see anywhere between 15 to 20 percent," Orman, who represents a large number of specialty toy manufacturers, said about the upcoming holiday boost.

What It All Means

It seems that retail researchers and toy experts will have to agree to disagree on sales this season. But specialty toy retailers shouldn't be discouraged; after all, this is the season of hope.
THIS BANNER IS AN AD:
---
---