---
Cute, Cuddly and ... Considerable
Oversized Plush Gives Holiday Sales a Big Boost
Melissa & Doug's oversized stuffed animals are "fun to see under the tree." — Genevieve Collonge, Wooden Horse

With additional reporting by regional correspondents Virginia Davis, Dennis Furlan, Terri Hughes-Lazzell, Krista Lebednik and Brenda Ruggiero

What's Selling

Amidst Ganz's Webkinz and all the penguins ambling around toy stores, hip little girls can still combine fashion with cuddles. Purses designed to hold stuffed animals, such as those from Douglas Cuddle Toys and Aurora World, continue to carry on in a big way, according to 51 specialty toy retailers surveyed by

TD

monthly Magazine.

Six retailers specifically referenced oversized plush items — including a dog, duck and giraffe — by Melissa & Doug. They're "just fun to see under the tree," Genevieve Collonge, manager of Wooden Horse in Los Gatos, Calif., told

TD

monthly.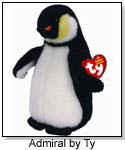 Owner Mary Walsh of Magical Child in Greenfield, Mass., noted that these furry friends "really do move. They're almost life-size, many of them, and they keep coming out with more."

Angel Stahl, owner of Angel's Toy Barn in Greensburg, Pa., carries Melissa & Doug as well, but expects Bear Mill plush to be the hardest to keep in stock. "Children and adults get to select a new special friend, stuff it with fluff, and then make it even more special by choosing outfits to fit their personality," Stahl said.

What's New

Some stores, such as The Time Machine in Manchester, Conn., are counting on new ranges. "There's a new line that we brought in that's great – Yomika line from Russ – because of the realism," said owner Steve Maynard.

Here's what retailers and manufacturers think kids will snuggle with this Holiday season or in early 2007:







.

AD
---






.

AD
---






The redesigned Pet Carriers feature six new styles including dogs, a horse and even a unicorn. The carriers feature a loop showcasing detachable and interchangeable charms, which replace the embroidered phrases that used to adorn the most popular product from Aurora.

.

AD
---






.

AD
---






.

AD
---






.

AD
---






.

AD
---






.

AD
---






A totally trendy hit with the younger ladies, Douglas' Sassy Pet Sak collections continues to grow and suit the demands of today's style conscience fashionistas. This one combines the hot hues of periwinkle, lime and white for the perfect color combo. The dotted lime-colored background fabric provides the perfect canvas for bubbles of periwinkle. The bag is topped off with coordinating striped edging and handles. Inside this 10-inch wide bag is a precocious Papillion pup for added play value.

.

AD
---






This fuzzy light honey bear is perfectly soft and cuddly

.

AD
---






This extremely relaxed animals is from Mary Meyer's Flip Flop line of extremely floppy, squeezable and silky plush pets.This flip-flop giraffe has a soft short pile coat, a happy smile and is long on lovability. His hooves have stitching for a little added shape. He is surface washable and 14" from nose to rump.

.

AD
---






Steiff first produced this mohair penguin for children in 1928, in honor of Richard Byrd's Antarctic Expedition. Today's 13" Admiral mirrors the features that made the 1920s version so revolutionary. His legs and beak feature red paint applied by hand. His pupil eyes are backed in felt for a realistic effect. And his pudgy body is "weathered" with light airbrushing, as if he has just dried off after a playful swim in the ocean. Admiral is a North American Limited Edition of 1,500 pieces. Launch date: 2006.

.

AD
---






Muffy is all poinsettia perfection in her velvet and tulle confection. Satin pantaloons and jeweled felt slippers complete her floral fantasy. With her poinsettia petals, leaves, ribbons and petite poinsettia doll, there's no denying Muffy is blooming beautiful. The annual Muffy couture holiday edition is always a popular favorite and the most sought after Muffy design among avid Muffy collectors and bear fans, according to Lorene Shiraiwa North American Bear. All Muffy couture designs are boxed limited editions featuring a 7" fully-jointed Muffy in a lavish outfit complete with accessories.

.

AD
---






This colorful elephant is perfect for cuddling and makes a great companion for a good night's rest. Other varieties include a Dragon, Giraffe and Horse. Launch date: January 9, 2006.

.

AD
---






Leading the way is sassy and spectacular Babymouse! She lets her imagination go wild as she dreams of glamour, excitement and being queen of the world. This fabulous mouse will delight young minds as they create their own adventures for Babymouse. Straight from the pages of the graphic novel for tween girls written by Jennifer Holm and illustrated by brother Matthew Holm, this teeny rodent has huge tasks to accomplish. Babymouse's amazing fantasy life takes girls on a series of exciting adventures. "They've got two Babymouse titles out now, and two more are coming every six months," said Merrymaker's president, Clair Frederick. "They're published by Random House and carried by Barnes & Nobles, so they're supported in big way. The dolls are going to be fabulous!"

.

AD
---






GUND's first-ever animated plush toy moves his mouth and head as he reads the classic Christmas poem "Twas the Night Before Christmas" in its entirety. The bear is dressed for the season and holds a plush-covered green book bearing the poem's title. He is easily activated with the touch of the "on-off" switch on his paw, measures 16.5" tall, and comes with three replaceable AA batteries. When switched "off," he returns to the sitting position. Launch date: June 2006.

.

AD
---






.

AD
---






One of the main characters from the VeggieTales series, Bob the Tomato measures 5.25" tall. A 16" Jumbo Larry the Cucumber is also available in the line. Launch date: Spring 2007.

.

AD
---






.

AD
---
THIS BANNER IS AN AD:
---
---