---
TDmonthly's Greedy Grown-ups Xmas List
Toys That TDmonthly Staff Want … and Why
"I want a mimobot more than I want my next meal."

Every day the staff at

TD

monthly Magazine thinks about, talks about and writes about brand new toys for the specialty toy market. You'd think that'd be enough, but it's not. Some of them we actually want to take home.

If Santa could bring us any toy at all, here's what we'd want under our trees:



The 1000 Pack by KAPLA USA
Category: Construction
Gender: Boys and Girls
This pack includes 1,000 planks in natural wood plus a booklet of building techniques with 40 illustrations. Why We Want It: Seeing the product demonstration — and seeing what can be built with it — makes it exciting.

---
Push Up Face Paints by CRAFTY DAB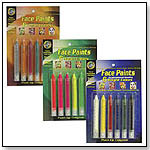 Age: 6 and Up
Gender: Boys and Girls
Category: Arts & Crafts
Price: $4.00
Crafty Dab Face Paint Push Up Crayons are made with the highest quality materials to ensure professional face paint designs, and they include skin conditioners such as lanolin and beeswax. The paints are non-toxic, hypoallergenic, easy to apply, and wash off easily. They also come in Jumbo and Stackable styles, and all three styles are available in Bright, Neon, and Pearl color schemes. Why We Want It: I love these because they glide on skin easily and wipe off easily. They have a wide variety of vibrant colors.

---
Kanamit by SIDESHOW COLLECTIBLES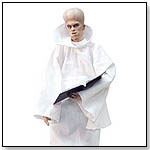 Age: 12 and Up
Gender: Boys and Girls
Category: Collectibles
Price: $40.00
Relive the "To Serve Man" episode from "The Twilight Zone," which aired March 2, 1962. This 14", highly articulated figure of Kanamit (played by 7'2" actor Richard Kiel) comes with authentic costuming and "To Serve Man" cookbook. This item is only available to European Union customers from the Sideshow Collectible European Warehouse. Why We Want It: Aside from my being a "Twilight Zone" fan, I gravitate toward these because the quality is great, the details on face and clothing are amazing and — since they're limited edition pieces — they're extra impressive!

---
Darth Vader Mimobot by MIMOCO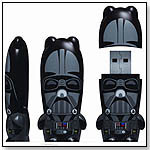 Age: All Ages
Gender: Boys and Girls
Category: Computers
Price: 1GB $79.99, 2GB $119.95, 4GB $169.99
The first in the Star Wars Series 1 limited-edition mimobot collection, Darth Vader comes in 1-, 2- and 4-gigabyte capacities and is preloaded with bonus removable Star Wars mimobot content, including trailers, soundbites, avatars and wallpapers. The designer USB flash drive was produced in collaboration with Lucasfilm Ltd. Only 3,500 will be made. Why We Want It: I want a mimobot more than I want my next meal.

---
Zero Blaster by ZERO TOYS INC.


Gender: Boys and Girls
Category: Novelties
Price: $19.95
This is the latest addition to the Zero Toys Vapor-Ring toy line. With a bright blue LED light and ray-gun sound effect, it blasts two 4" diameter vapor rings up to 12 feet' using safe, non-toxic (water-based) fluid. Why We Want It: I think many people would want to hold this thing and pretend to blow stuff up with it, and actually see some kind of blast coming out instead of imagining it.

---
Khet: The Laser Game by Innovention Toys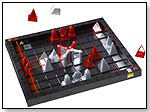 Age: 9 and Up
Gender: Boys and Girls
Category: General Games
Price: $44.95
Khet combines real lasers with classic strategy in an award-winning game that takes only minutes to learn but yields infinite possibilities. Players move Egyptian-themed mirrored pieces around the playing field, ending each turn by firing a laser that bounces around the playing field with the goal of knocking out the opponent's pharaoh.The silver player wins the game by deflecting his or her laser around the playing field and hitting the red player's pharaoh. The stylish packaging has recently been upgraded to make this game even more of a collector's item. With the addition of any fog or smoke the laser beam becomes visible for even more high-tech excitement! Why We Want It: The concept of this game is reminiscent of the days when laser pointers were at their peak of popularity. All the kids had one, and all the parents obviously disapproved. Here it's wrapped up in a battle of mental wit and luck.

---
Cirque du Soleil Grand Chapiteau Play Circus by MANHATTAN TOY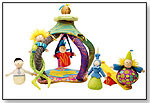 Age: 2 and Up
Gender: Boys and Girls
Category: Plush
Price: $60.00
The Cirque du Soleil premium line of toys includes this multi-piece play circus. Bending, flying and spinning performers are joined by an unsuspecting audience member to deliver endless giggles and a visual celebration for creative play. The line of interactive toys for ages 0 to 3 also includes plush characters, wooden pull toys, poseable characters, a sound ball and more. Why We Want It: The shape of these characters alone says "fun," and the bright colors and interactive elements invite imaginative play.

---
Dream Set by PIXEL BLOCKS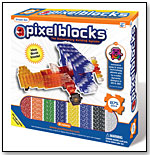 Age: 6 and Up
Gender: Boys and Girls
Category: Construction
Price: $29.99
This set contains 875 interlocking 3/8" pieces. These multicolored translucent pegs give a stained glass look to 2- and 3-D designs. It includes a deluxe playbook. Why We Want It: I would like to construct some sort of monster guy to hang out with.

---
Dunny Series 3 by KIDROBOT

Gender: Boys and Girls
Category: Collectibles
Price: $5.95
The Dunny series continues with new 3" creations by Tristan Eaton, Abe Lincoln Jr., Mishka and others. The 17-piece blind assortment includes some designs that are limited to just 500 pieces. To add to the excitement, hidden inside 400 special boxes are tickets redeemable for an 8" Love Dunny by Tado, who also designed the box art. One grand prizewinner will receive a custom 20" Dunny by Tado. Some retailers stage trading parties for Dunny aficionados. Why We Want It: KidRobot products are unique and have a great look to them. They're perfect for decorating the bachelorette pad and impressing the boys.

---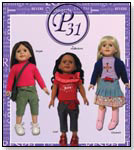 P31 Dolls by ONE2BELIEVE
Age: 5 to 13
Gender: Girls
Category: Dolls
Price: $39.99
This collection of high-quality dolls based on Proverbs 31 is designed to provide a Bible-based, Christian alternative to secular toys, and to encourage young girls to pursue biblical womanhood. The dolls stand 19.5" tall, have glass eyes and long rooted hair, and wear a contemporary outfit. Each comes with an accessory kit containing a Bible lesson (Proverbs 31:20) and a list of exciting activities that focus on generosity — one characteristic of a P31 girl. Also included are two cookie-cutters and a recipe that allow girls to make a batch of cookies for someone in need. Why We Want It: These have a specific and positive purpose in encouraging girls toward biblical womanhood. I love that each doll comes with cookie cutters and a recipe so that girls can practice generosity.

---
Vespa GT by PEG PEREGO


Category: Vehicles - Riding
Gender: Boys and Girls
Only the best for your child. Picture the most stylish ride around, with your little one beaming in the driver's seat. This licensed Vespa Scooter has the power of a 12-Volt rechargeable battery that propels it at 2-1/2 or 5 mph, and it stops quickly with its rear brake. Onlookers will marvel at the realism of the Vespa's rear storage box, rear-view mirrors and vinyl-capped non-skid wheels. Meanwhile, child riders delight at the glove box, working headlight, horn, flashing hazard lights and electronic engine sounds. The 12-Volt rechargeable battery and recharger are included. Why We Want It: As a kid, I would've loved cruising around in this sleek ride! It's got style, class and realistic features.

---
Three Wheeled Truck by MIC-O-MIC AMERICAS INC.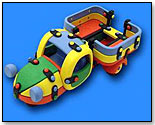 Age: 8 and Up
Gender: Boys and Girls
Category: Construction
Price: $40.50
Winner of a Dr. Toy Best Children's Vacation Products, this truck is typical of those seen in parts of Europe, particularly rural areas. It is one in the Mic-O-Mic range of patented construction toys employing their unique, patented assembly system. This is more complex than the smaller toys and is for intermediate level constructors who have experience with building the smaller toys. Ten inches in length, it is heavy and durable, and, once assembled, a colorful addition to a Mic-O-Mic collection. Launch date: mid-2004. Why We Want It: The design of these toys is impressive and the plastic is high quality.

---
The Carnegie Institute Wooly Mammoth by SAFARI LTD.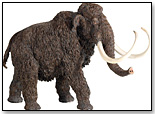 Age: 3 and Up
Gender: Boys and Girls
Category: Action Figures
Part of the world's premier line of collectible dinosaur replicas, this mammoth has been researched and authenticated by the Carnegie Museum of Natural History, Pittsburgh, Pa. The hand-painted Woolly Mammoth is scaled at 1:40 and measures 8" L x 5.5" H (20 x 14 cm). It comes with a five-language educational hang tag. Why We Want It: It's of excellent quality, appears to be very durable and has unlimited playtime. It's a good piece for both adults and children to stimulate imagination.

---
Sudoku Board Game by WOOD EXPRESSIONS INC.


Age: 6 and Up
Gender: Girls and Boys
Category: Wooden Toys
Price: $34.95
Sudoku, also known as Number Place or Nanpure, is a logic-based placement puzzle. It has wooden pieces and a wooden board with pull-out drawers. It measures 12" x 12". Why We Want It: It's a great gift for any Sudoku lover. The fact that it's made out of wood means that the person who bought it took quality into the equation.

---
ZipBin™ - Road & Rail by NEAT-OH! INTERNATIONAL LLC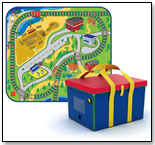 Category: Gifts
The Road & Rail storage bin's attractive, colorful exterior will look great in your child's room. When the bin is unzipped, it becomes a playscape. Why We Want It: It doesn't fit into any one category and it's multi-purpose. It's a great idea.





---
Ellie the Elephant by HUGG-A-PLANET

Age: 2 and Up
Gender: Boys and Girls
Category: Plush
Price: $29.95
Organic cotton makes for great toys. This toy has a 100 percent organic cotton shell filled with unbleached cotton clippings and embroidered eyes for added safety. The 11" foundling elephant is an environmentally safe toy. Why We Want It: Simplicity is key to a memorable stuffed elephant toy. A trunk. Big ears. You don't need much more than that to fall in love.

---
Vance Project, Pinky Street by DRAGON MODELS LIMITED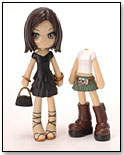 Age: 12 and Up
Gender: Boys and Girls
Category: Dolls
Price: $9.95
Based on the girl next door and designed by Yuki Kanaya (Baby Sue), Pinky Street 5" figures are collectible, interchangeable toys inspired by Tokyo street fashions and Anime. The dolls' heads, hair, torsos, legs and various clothing articles can be swapped to create new outfits, looks and characters. "Pinky Street has been picking up a lot in the last few months," noted Dragon Models USA's sales manager, Alain Yuen. "I think it's just because they have a couple new game titles coming out." Right now, the figures are mostly found in comics and boutique shops, and are collected by girls aged 14 and up and by men. Why We Want It: They have expressive eyes, cute clothes and more attitude than I do.

---
You Haven't Changed a Bit by SEBESTA ENTERPRISES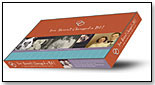 Category: Board Games
Price: $19.95
You Haven't Changed a Bit is a collaborative board game based on actual Golden Anniversary couples. The object is to match the couples to their newlywed pictures. Stories about each couple provide a few clues and are real conversation starters: funny ways the couples met, how they have or haven't changed over time, and their advice for achieving a long, happy marriage. The game provides lots of laughs and helps bridge the gap between generations. Why We Want It: Insatiable curiosity about other peoples' private lives drives my interest in this game.

---
Check This Out! Sydney Chase by TONNER DOLLS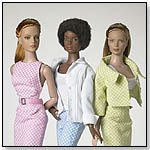 Category: Dolls
Age: 8 and Up
Gender: Boys and Girls
Price: $89.99
This Redhead Sydney head sculpt on Tyler BW body wears a tank-style check belted dress. This dressed doll comes with hosiery, shoes and a display stand. She's pictured with friends Esme (center) and Tyler Wentworth. Why We Want It: The outfits! The drawback to Tonner dolls is they don't have many accessories, such as vehicles and housing; I've always dreamed of building a Barbieville.

---
Milk Chocolate Bath Kit by KITS FOR CRAFTS


Category: Creative Activities
Gender: Girls and Boys
The Milk Chocolate Bath Kit contains everything you need to make luscious, skin softening, chocolaty milk baths with vitamin E and oatmeal. Milk contains lactic acid, which helps soften and exfoliate the top layer of skin, while colloidal oatmeal and vitamin E soothe and nourish the skin. Grated cocoa butter adds an unusual twist to this bath blend. To make a chocolate lover's gift basket, include a bag of Milk Chocolate Bath, a jar of pure cocoa butter and a canister of hot chocolate mix. Why We Want It: All of the "Kits for Crafts" bath/beauty kits are awesome!

---
Lioness by HANSA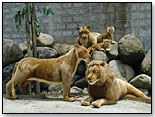 Age: 3 and Up
Gender: Boys and Girls
Category: Plush
The large members of this lion family — like all of Hansa's large-scale plush animals — are reinforced with a titanium frame to accommodate children (and some adults) who want to take a ride on the wild side. The appeal of Hansa's realistic plush is appreciated by celebrities as well as by the average consumer who appreciates nature and the wonderful animals that live in the world around us. Why We Want It: It's just as beautiful, but a lot safer, than the real thing. And unlike my housecat, it won't try to run away when I take it to the beach.

Writer's Bio:
ALISON MAREK is an award-winning writer, director and cartoonist whose work has been published by Fairchild Publications and DC Comics (Piranha Press), broadcast on Showtime and other cable networks, and viewed worldwide in film festivals. See her short films and print work on www.alisonmarek.com. Watch her nefarious villains in the web series www.MuggsMovers.com. Get inspired by her cartoons "Daily ARFFirmations to Unleash Your Inner Fido" at www.ARFFirmations.com. Phew! And then ...
Read more articles by this author
THIS BANNER IS AN AD:
---
---