"Kids´ desires change daily, and our constant interaction with them ensures we are not wasting our time or resources on outdated interests." —Daniel Grossman, Wild Planet

Since the company´s inception in 1993, Wild Planet´s ability to tap into a thriving toy market with groundbreaking designs — such as Spy Gear — has brought them to the top. Daniel Grossman, CEO, believes their involvement with kids gives them a competitive edge.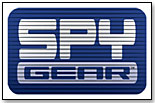 "We concentrate on ethnographic research through our unique Toy Opinion Panel program, which connects us with kids in less traditional, but more comfortable, environments," Grossman told TDmonthly Magazine.
"We meet with kids in their homes, at their schools, on the playgrounds," Grossman continued. "This keeps us on top of emerging trends. We get kids´ opinions on toys that are still in the concept stage and keep kids´ ideas in mind throughout the entire product development process. Kids´ desires change daily, and our constant interaction with them ensures we are not wasting our time or resources on outdated interests."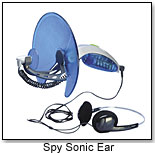 The creation of the Spy Gear brand was a result of learning from their target market: boys ages 6 to 10. The launch of a product called the Supersonic Ear in Wild Planet's Investigate Nature line in 1996 alerted them to how important it was to get feedback about their toys.
"During initial testing, kids used the toy to hear birds and insects," Grossman explained. "What we found later, through usability testing, was that kids had started using the toy to pretend they were secret agents. When we discovered they were having more fun with it this way, we started to explore the spy play pattern."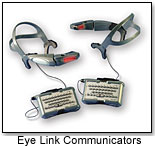 Playing spy was not a new concept, but he says there was a lack of gear to properly equip kids for their pretend spy missions. They conducted extensive research to determine what kinds of powers kids wanted to enhance their spy games. The Spy Tool Kit, the company´s first spy product, was launched in 1998. Eight years and 50 spy toys later, there is now 72 percent awareness of the Spy Gear brand among 6- to 10-year-old boys.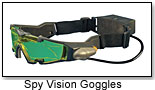 "We´ve grown the brand successfully by keeping the toys innovative and open-ended," Grossman remarked. "We bring real world working technology into play scenarios, allowing kids to communicate silently, see in the dark, protect their treasures, track their enemies and hear faraway sounds."
Grossman expects the Lazer Tripwire, planned for release in fall 2005, to be the year´s bestseller. Other popular items include Eye-Link Communicators, instant text-messaging with a heads-up display; Micro Spy Kit, a gadget quartet with utility belt; Spy Vision Goggles, super-stealthy night vision glasses; Spy Tracker System, an early warning tracking system; and Spy Night Scope, binoculars with a night vision beam. The Micro Spy Kit features four devices strong enough to be sold on their own.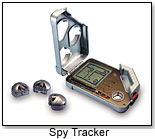 In March 2006 Aladdin Paperbacks, an imprint of Simon and Schuster, will release the first installment of the new Spy Gear fiction book series. This is part of Grossman´s plan to take the brand beyond toys and develop content. Wild Planet will have six books out by summer 2007.
Grossman´s advice for entrepreneurs? "Plan for the future. Identify emerging trends and be the first to market in new categories. Define and own the category," Grossman told TDmonthly. "Embrace change and take risks."