If the customer thinks the product will be there in 2 to 3 days, he may cancel the order and request a chargeback if the company hasn´t made it clear that delivery takes 2 to 3 weeks.

Is your store losing money on credit card transactions? The answer for many retailers, especially Internet stores, is "yes." But it doesn't have to be.

Chargebacks, or money refunded to a customers from their credit card companies, quietly cost the retail industry money every day. Some retailers are even forced out of business after incurring too many chargebacks, said Paul Desgroseilliers, a senior executive for Pivotal Payments (ToyDirectory), an entity that specializes in helping companies safeguard their credit card setups to reduce chargeback risks.

Chargeback Charges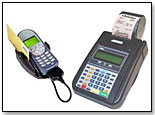 When a customer purchases a product with a credit card but is unsatisfied with the product, he or she has the option of applying for a chargeback directly from the credit card company. Because of the nature of credit purchases, most chargebacks occur with online purchases.
"It's a relatively new phenomenon in the retail industry," Desgroseilliers told TDmonthly Magazine. "If you go to a small independent toy store that's been around for 25 years and ask them what a chargeback is, they might have no idea. But if you ask an Internet toy vendor if they know what a chargeback is, I guarantee they'll know."
Since customers do not sign for their purchases online, they therefore have not technically authorized the sale. Chargebacks can be requested by the customer when he or she receives a defective product, when a product is purchased with a stolen credit card or even if the customer does not recognize the purchase on his or her monthly credit card statement.
In such cases, credit card companies penalize the offending retail outlet anywhere from $15 to $50. And should a retailer exceed his allotted quota of chargebacks (usually 1 percent of all sales in a single month) for three consecutive months, credit card companies can refuse to allow the retailer to accept their cards as payment. For online stores, not being able to accept payment by credit card is a major setback.
How to Play It Safe
Desgroseilliers told TDmonthly that the first priority for retailers should be to make their terms of service clear. By letting the customer know exactly how much shipping will cost, how long shipping will take, etc., it's more difficult for a customer to mistakenly purchase a product. For online purchases, it can be a case of accidentally purchasing the wrong quantity, or even clicking on the wrong type of a product that comes in different varieties. As far as shipping, it's just a case of the retailer covering all of their bases. If the customer thinks the product will be there in 2 to 3 days, he may cancel the order and request a chargeback if the company hasn't made it clear that delivery takes 2 to 3 weeks.
Second, he said, online stores must be more careful about verifying cardholders. Though purchases with stolen credit cards make up a large percentage of all chargeback claims, credit card companies will not hesitate to terminate service if a retailer exceeds the monthly quota.
Online retailers should make an effort to verify the cardholder's identity by using the billing address and Charge Verification Value 2 (CVV2) code on the back of the card. The CVV2 code is the closest an Internet store can come to getting a signature from the purchaser. If there are conflicts between the billing address listed for the card and the purchaser's desired destination, stores should consider canceling the sale.
Adam Carrick, the vice president of ImagineToys.com, said that while chargebacks can become serious, he agreed that they are also preventable. He hasn't yet had a problem.
"I guess it's a matter of how good your fraud standards are before they get to the payment processor," said Carrick. "We have address verification and we use the VID (Verified IDentity) numbers on the back of cards. So far it's worked for us, knock on wood."